Recently, Courteney Cox and her teenage daughter Coco indulged in a cute mother-daughter trivia game. They answered some fun questions about each other in this questioning game. A video was shared by Courteney on her Instagram of their "Who Knows Who Best" game. The duo's game consisted of several interesting questions. However, the bonus round caught everyone's eye, perhaps because it consisted of a question about FRIENDS characters.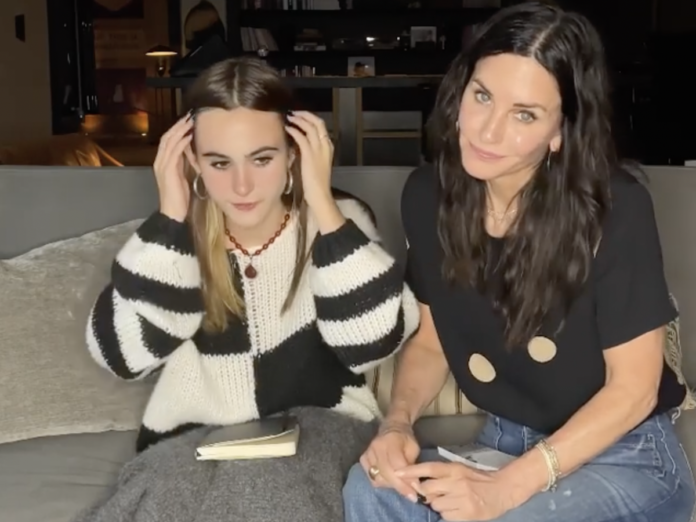 Cox, who played Monica Geller on FRIENDS, read from the questions, "Would you rather have a date with young Joey or young Chandler?" referring to former co-stars Matt LeBlanc and Matthew Perry, respective characters. The actress, 57, who shares Coco with ex David Arquette, guessed that the teen would prefer a young Joey Tribbiani. Coco responded, "Correct" while nodding.
When it was time for Coco to guess, the star did not offer up her personal answer to the question, even though Cox's character ended up marrying Chandler Bing on the NBC sitcom.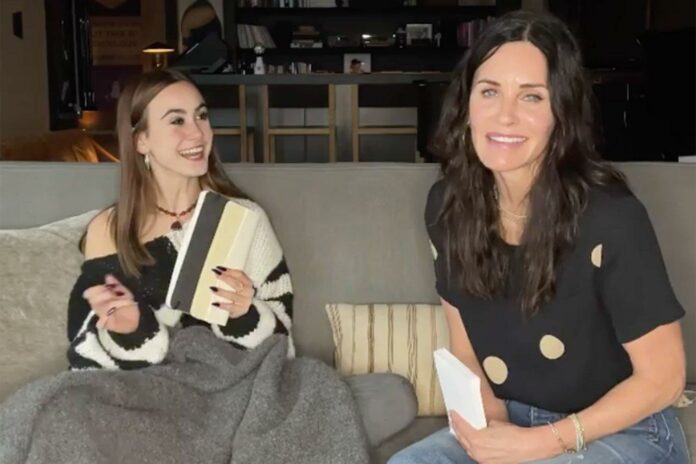 Cox's post comes a day after she and her FRIENDS castmates, Lisa Kudrow, David Schwimmer, Matt LeBlanc, and Jennifer Aniston, celebrated their Emmy nomination for the recent FRIENDS reunion special on HBO Max.
The special was recognized in four categories: outstanding variety special (pre-recorded), outstanding lighting design/lighting direction for a variety special, outstanding directing for a variety special, and outstanding production design for a variety special.
Cox marked the achievement on her Instagram page after the news of the nomination. With a selfie of the cast with director Ben Winston, Cox wrote in the caption, "The one where we are incredibly grateful to the Academy for this honor and especially thankful for @mrbenwinston and his entire team for their outstanding achievement."
Take a look at Courteney Cox's post with the cast and Ben Winston:

Cox has recently been on cloud nine ever since FRIENDS: The Reunion received nominations. This happens to be Cox's first-ever Emmy nomination for FRIENDS. She never got nominated in the past while the show aired on television. With Cox, other lead cast members, including Jennifer Aniston, also shared happiness about receiving four Emmy nominations.
The beloved sitcom ran for 10 seasons between 1994-2004 on NBC. It followed the story of six friends who live in Manhattan, New York City, in their 20s and 30s, juggling through their professional, social, and personal lives. Apart from Courteney Cox, the show featured Jennifer Aniston, Matthew Perry, Lisa Kudrow, David Schwimmer, and Matt LeBlanc. The show created by David Crane and Marta Kauffman came to an end in 2004. However, the show continues to be popular, and its time at Netflix introduced new generations to it.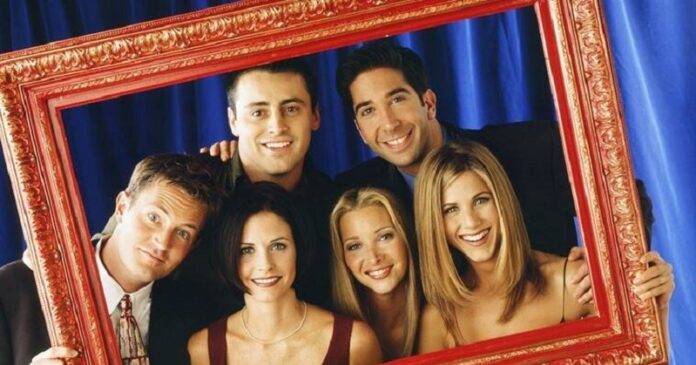 FRIENDS actress, Courteney Cox aka Monica Geller, is an amazing mother of Coco Arquette. Cox and her ex-husband, David Arquette, had Coco in 2004. However, her journey of motherhood was not easy.
After getting married to David Arquette, the couple tried to conceive, but they didn't get lucky. Despite suffering miscarriages seven times, they never lose hope. However, after getting miscarried again, she had to film Rachel Green's birth scenes in the FRIENDS show. Cox admits that after suffering a miscarriage, it was challenging to shoot that scene. In an interview with NBC, she said, "I remember one time I just had a miscarriage, and Rachel was giving birth. It was like that same time. Oh my God, it was terrible having to be funny." However, the couple's perseverance eventually paid off in 2004, when Cox and Arquette welcomed Coco.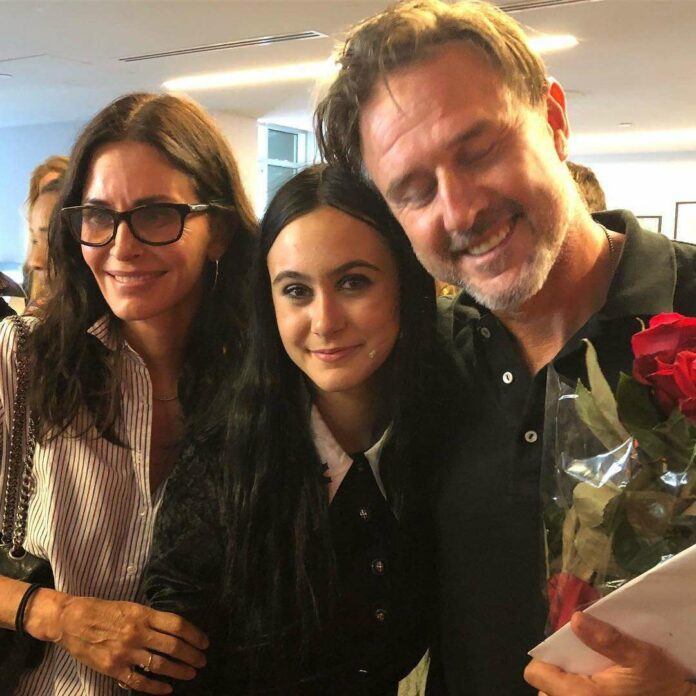 Later, Cox and Arquette began to experience issues in their relationship after having Coco. In 2013, after two years, their divorce became final, and their ways separated. After the shocking news of Cox and Arquette split, people also realized that the couple had already planned for joint custody to share the parental rights of their daughter Coco.
As they co-parent their daughter Coco, Arquette said to Yahoo Entertainment, "We're friends, and we've communicated a lot because of Coco." He further continued, "We've just had – not an easy time with it. We've just been really open and supportive of each other. We never went head-to-head battled each other." He added, "Through the process of divorce and through the process of raising our kid. So it's made for a friendship and relationship that is out of respect."