American actor, comedian, filmmaker, and singer Neil Patrick Harris has made a big name for himself through starring on the long-running show "How I Met Your Mother". The CBS series is the brainchild of Craig Thomas and Carter Bays, and follows the protagonist Ted Mosby and his four other friends as they deal with work, friendship, and relationship troubles. Harris' character, Barney Stinson, has in particular risen to become a fan favourite over the years, surprising audiences with his endless stash of quirky storylines.
Harris himself was nominated for four Emmy Awards for his performance, an incredible achievement for an up-and-coming TV show actor. He is also known to dabble in music, landing the lead role in both Joss Whedon's musical "Dr. Horrible's Sing-Along Blog" and Broadway's "Hedwig and the Angry Inch". Here, we take a look at 15 behind the scenes facts about the multi-talented actor's time on "How I Met Your Mother".
His Husband David Burtka Made A Cameo On The Show

Three of the main cast's husbands made memorable cameos on the show. Cobie Smulders' husband Taran Killam played the part of Gary Blauman & Alyson Hannigan's husband Alexis Denisof landed the role of news anchor Sandy Rivers. As a hilarious move, Neil Patrick Harris's husband David Burtka played Scooter, Lily's high school boyfriend.
His Character Was Named After A Fictional Heroin Peddler

The name Barney Stinson was taken from a fictional character from the 1990 neo-noir novel "L.A. Confidential" written by James Ellroy. The story follows a group of police officers in the early 1950s who navigate the world of crime and corruption following a mysterious massacre. Barney Stinson is the name of the heroin peddler in the novel.
He Played Laser Tag During His Audition

In true Barney Stinson fashion, Neil Patrick Harris played laser tag during his audition, acting out the dramatic laser sounds and shooting techniques. He also did a number of extreme dives and rolls, going so far as to hurl himself against the writers' desk, causing objects to fall off the furniture.
His And Cobie Smulders's Characters Are The Only Ones Not Based On Real People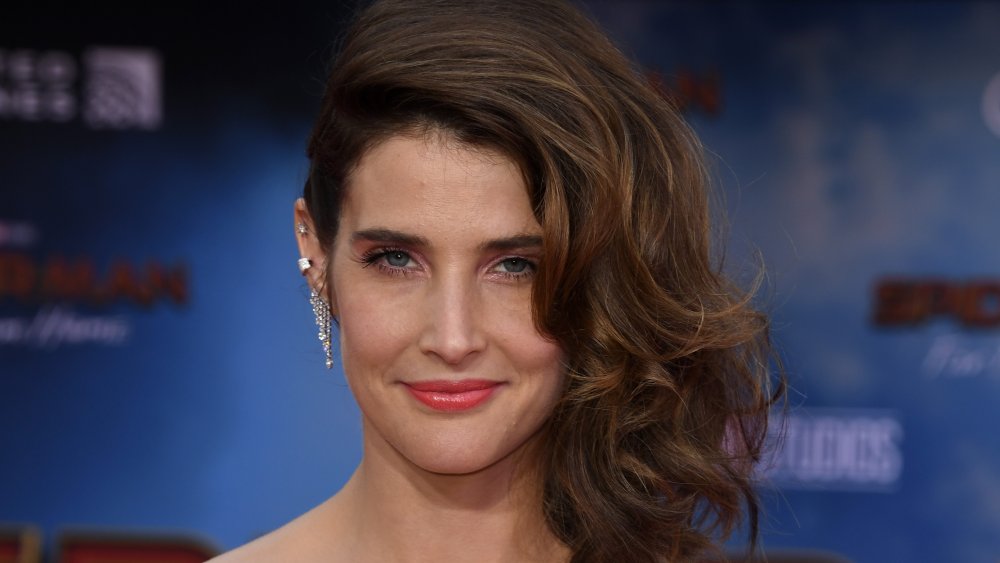 The creators of the show based the characters of Ted, Marshall, and Lily on themselves. Carter Bays was used for inspiration on creating the character of Ted, while Craig Thomas and his college sweetheart Rebecca were portrayed by Jason Segel and Alyson Hannigan in the respective roles of Marshall and Lily.
He Almost Didn't Get The Part Of Barney Stinson

The auditions for the show were in high demand, attracting the attention of a number of rivals for Neil Patrick Harris's role. One of these rivals was Jim Parsons, who went on to star as Sheldon in the hit sitcom "Big Bang Theory". As Parsons recalls, the script strangely asked for 'a big lug of a guy'—a characteristic neither he nor Harris seems to possess.
His Character Was Initially Described As A 'Jack Black, John Belushi Type
'

The initial character description for Barney Stinson was very different to the final outcome after casting. The script originally described him as a 'Jack Black, John Belushi type' which is incredibly far-fetched from Neil Patrick Harris's look and style of humor. The writers eventually got rid of the description.
Barney And Robin's Relationship Was Inspired By His Real-Life Chemistry With Cobie Smulders

Barney and Robin weren't supposed to become a long-term couple in the original plan for the show. However, after catching glimpses of Harris and Smulders's undeniable chemistry on set, the writers decided to include a whirlwind romance between their characters. Fans became so passionate about Barney and Robin's relationship that it stayed on the show for longer than expected.
He Drank So Much Red Bull On Set That The Company Gave Him A Lifetime Supply

A self-confessed addict, Harris drank so much Red Bull during filming that the company decided to hook him up with a lifetime supply of the energy drink. The actor's excessive drinking may have been due to the numerous scenes filmed at MacLaren's Pub where his character was supposed to be seen drinking whiskey.
His Character Invented The Idea Of 'The Bro Code'

Before 2008, 'The Bro Code' was not yet invented as a Google search revealed that the phrase had not yet materialised in popular culture prior to the show. The character of Barney Stinson was therefore crucial in bringing about the idea of a set of rules which men must follow to be considered a 'bro'.
He Kept The Gang's Booth And Playbook As Souvenirs From The Show

As souvenirs from the nine seasons that he spent shooting the show, Harris took the gang's pub booth and Barney's iconic playbook home, displaying it in his collection room. Other members of the main cast also kept many items from set as a reminder of their time on the well-beloved, long-running show.
There Are Only 18 Scenes On The Show Where He Does Not Wear A Suit

There are only eighteen scenes throughout the entire show in which Barney doesn't wear a suit. Known for his catchphrase 'Suit up!' and his impressive collection of expensive suits, it is no surprise that Barney stays true to his fashion style over the course of nine seasons.
His Favourite Scene To Shoot Was The Musical Number In 'Girls Vs. Suits'

Due to his musical nature, Harris revealed that his favourite scene to shoot on the show was in the 100th episode, 'Girls vs. Suits'. This saw the cast perform a dramatic musical number along with a group of extras on the streets. The episode was also a crucial turning point for the development of Barney's character.
Like His Character, He Is A Trained Magician In Real-Life

Harris has many qualities in common with his character, and one of those includes being a trained magician. The storyline of the episode 'The Magician's Coat: Part 1' was actually taken from the actor's real life experience where Harris was arrested for attempting to sneak a magic trick through airport security.
His Life Story Parallels That Of James Stinson's Character

Harris's life strangely parallels that of his character's brother on the show. James Stinson is gay, married Tom, and has two children, a boy and a girl. Harris similarly married his long-term partner David Burtka, and had two twins via a surrogate mother, a boy named Gideon and a girl named Harper.
Barney's Joke About Child Actors Is A Self-Reference To His Time As A Child Actor

In season four, Barney makes a joke where he addresses the child he hired to act as his son. He comments on how child actors were better back in the 80s. This is a highly self-conscious reference as Harris himself was actually a popular child actor in the 80s.