1. Parks and Recreation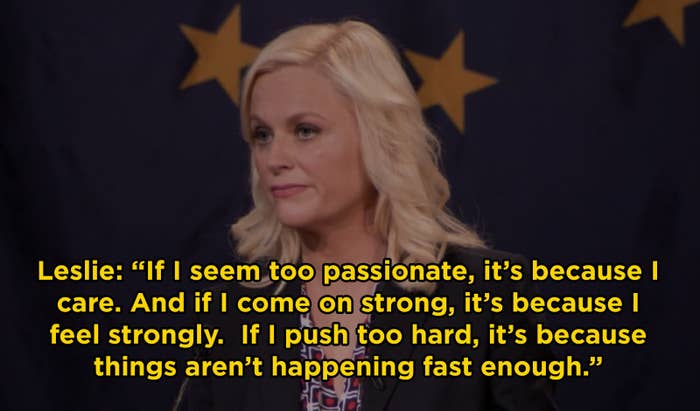 A show filled to the brim with optimism, dive into seven seasons of Leslie Knope and the entire Pawnee Parks Department as they try to make a difference. Plus, watch it simply for the iconic "Get On Your Feet" episode if you need a laugh.
2. Jane the Virgin

While the series started as a story about an accidental pregnancy, it has moved far past that in its four seasons. The show explores the bonds of family and friends with a hysterical soap opera flare. Catch up now before the final season begins in 2019.
3. The West Wing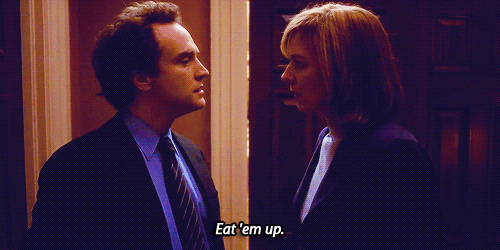 This show follows the Bartlet administration as they try to make a positive change in the US. If you're looking for a quick-witted political drama, just follow these West Wing staffers.
4. One Day at a Time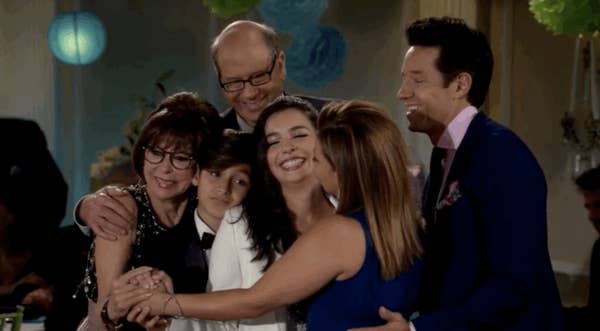 This Netlfix sitcom follows the thee generations of the Alvarez family living under the same roof. While the show discusses deeper topics like PTSD, sexuality, and racism, at its core, it's a show about family.
5. Brooklyn Nine-Nine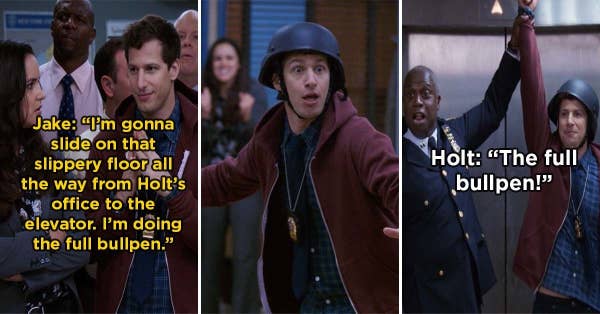 A diverse, funny, and heartwarming series that explores the lives of the cops working in Brooklyn's 99th precinct. Equal parts humor and heart, this show is perfect if you need to be surrounded by characters who feel like they could be your BFFs.
6. Black-ish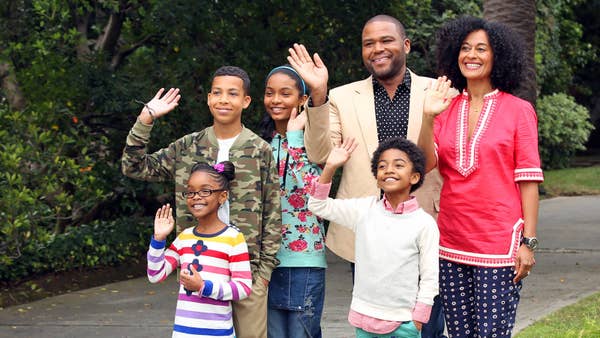 A throwback to classic sitcoms, Black-ish follows the Johnson family as they try to navigate everyday life. While the show deals with some difficult topics, it handles them with an open conversation and comedy.
7. Supergirl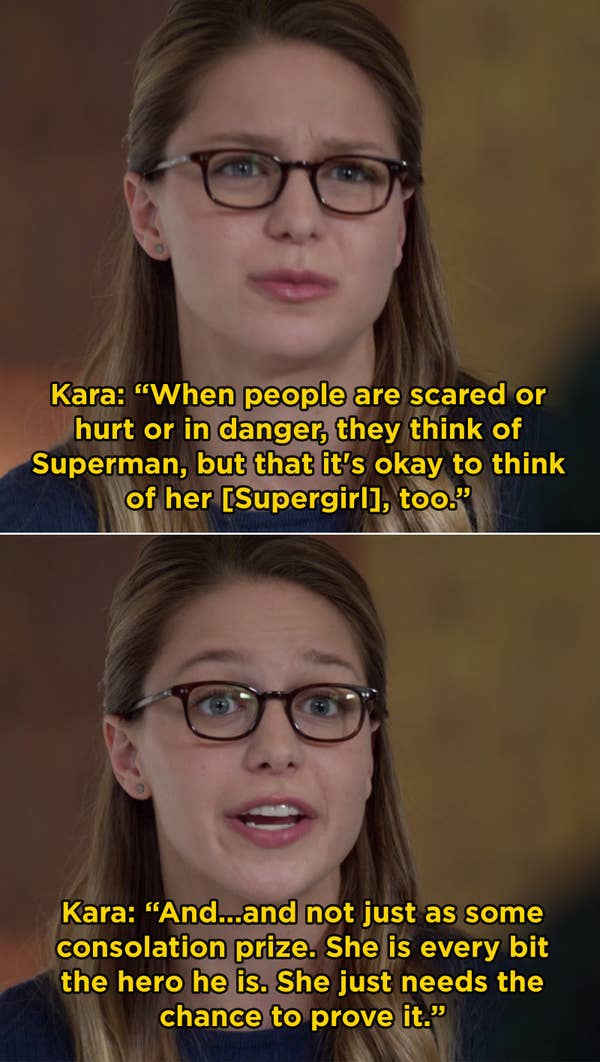 This superhero show follows the career of Supergirl as she tries to save the world from intergalactic threats, while also escaping her cousin, Superman's shadow. If you're looking for kickass female characters, look no further.
8. Gilmore Girls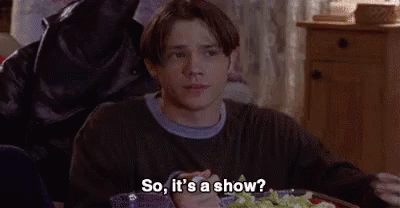 Sometimes it's just a good idea to travel to Stars Hollow and drink some coffee with Lorelai and Rory Gilmore. Immerse yourself in the witty and fast-paced dialogue and forget about the world around you.
9. This Is Us

The series follows the Pearson family at three distinct periods in their lives. I know, I know, this show has a reputation for making people cry, but I swear, there are moments of real heart. Sometimes you just need to watch a show that feels like a second family, and this is that show.
10. Bob's Burgers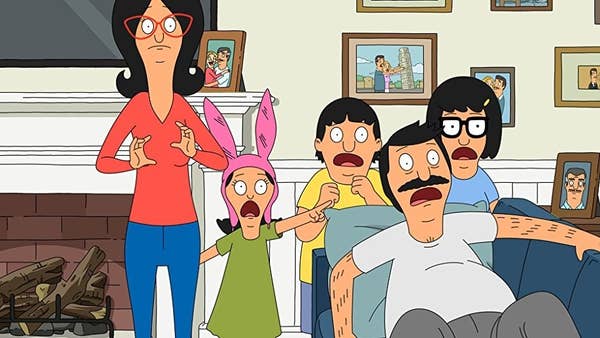 This hysterical family is just trying to keep their dad's dream alive: running a successful restaurant. Boby's Burgers is a comedy that will have you laughing from start to finish.
11. Grey's Anatomy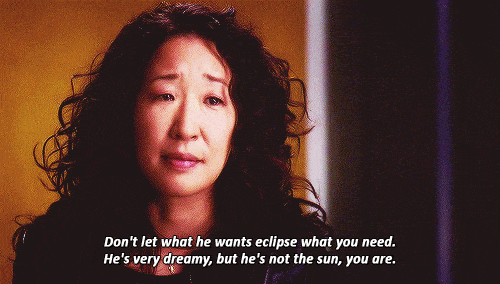 Going into a landmark Season 15, this series will surely keep you busy for a long time. Okay, so you have to get past some iconic heartbreaking episodes, but it's a show that will have you feeling every emotion for the doctors at Seattle Grace.
12. Friends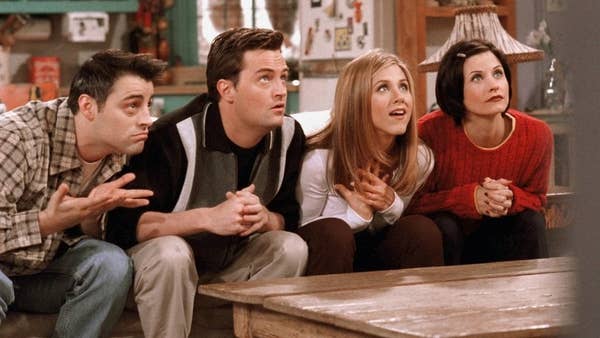 What can I say? Sometimes you just need a show that will be there to make you laugh and Friends is that.
13. The Good Place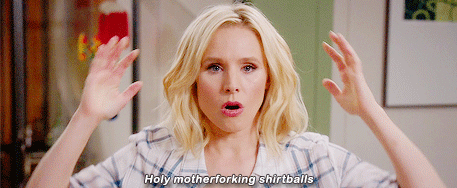 One of the best comedies in recent years, The Good Place isn't afraid to be quirky and challenge its viewers to think. Who doesn't want to navigate the afterlife with Kristen Bell and Ted Danson?
14. Boy Meets World

Sometimes you just need to binge-watch a show from your childhood and Boy Meets World is the perfect show. Join Cory, Topanga, Shawn, and Eric as they navigate their teenage years with the help of Mr. Feeny.
15. Buffy the Vampire Slayer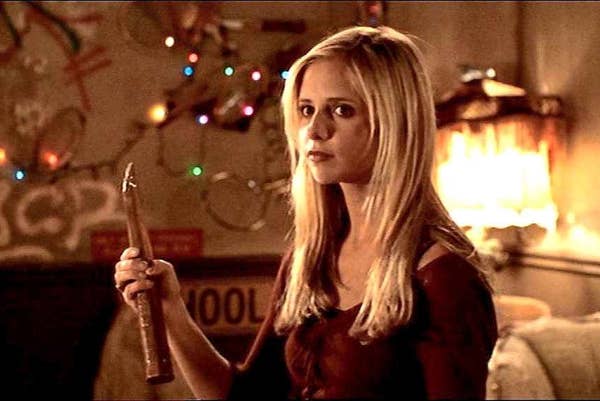 Demons? Check. Kickass female characters? Check. Buffy the Vampire Slayer is the perfect escape if you're looking for a world where heroes sometimes get knocked down, but they know how to get right back up.
16. Once Upon a Time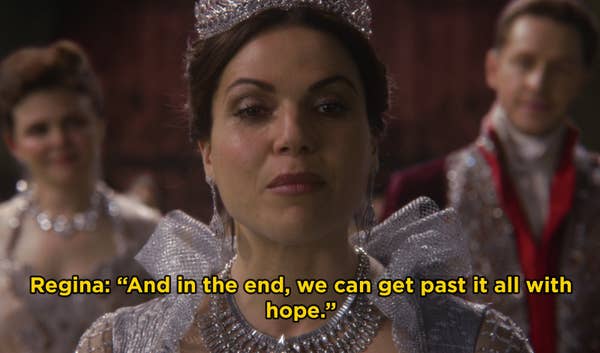 This show will literally transport you into another realm. The series follows the lives of iconic storybook characters and what happens to them when they are trapped in our world.
17. Crazy Ex-Girlfriend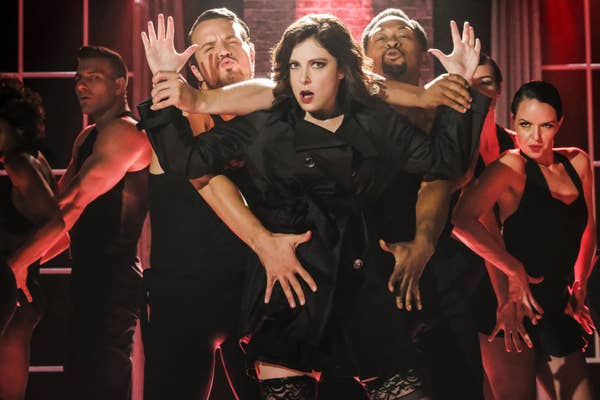 Starting off as a show about a woman who follows her ex-boyfriend across the country in the pursuit of love, Crazy Ex-Girlfriend has become so much more. The show isn't afraid to tackle deeper topics like mental illness, but they do it with heart and songs.
18. Friday Night Lights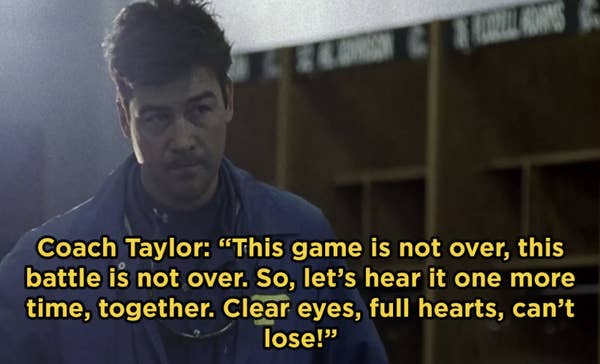 This show follows the lives of the Dillon Panthers football team and their coaches. A story about teamwork, camaraderie, and family set against the tradition of Texas high school football. If you haven't watched yet, it's time to fall in love with Coach Taylor and Tami.
19. Schitt's Creek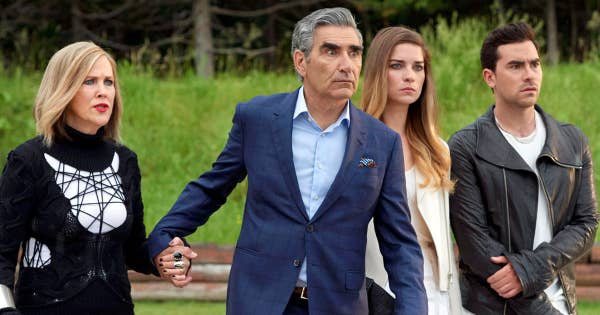 A hysterical comedy that follows the lives of the rich Rose family, who suddenly find themselves broke and living in Schitt's Creek. An under-the-radar comedy that deserves all the love and praise in the world.
20. Queer Eye

Follow the Fab Five as they travel and improve the lives of individuals who just need a little boost. A show that will have you grinning ear-to-ear, but also shed a few happy tears.
21. The Office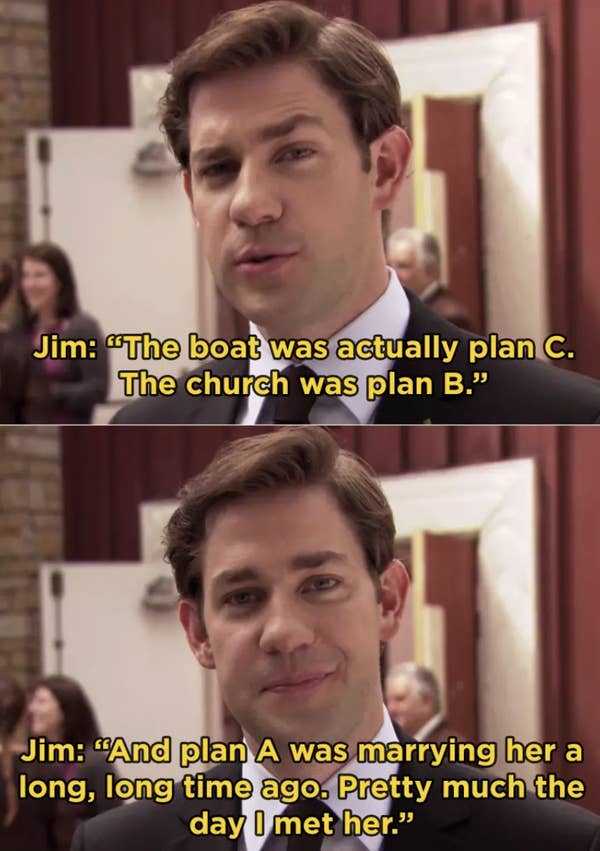 Sometimes you just need to work at Dunder Mifflin Paper Company for a day. Complete with good laughs, crazy pranks by Jim, and some heart here and there. The perfect show to binge-watch over a weekend.
22. Marvel's Runaways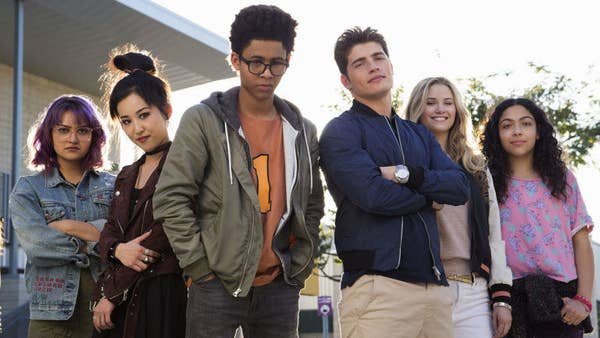 After discovering their parents are actually super villains, a group of teens run away from their homes in order to help atone for their parents' sins. Who doesn't love superheroes? Especially when they're a group of kickass kids trying to change the world.
23. One Tree Hill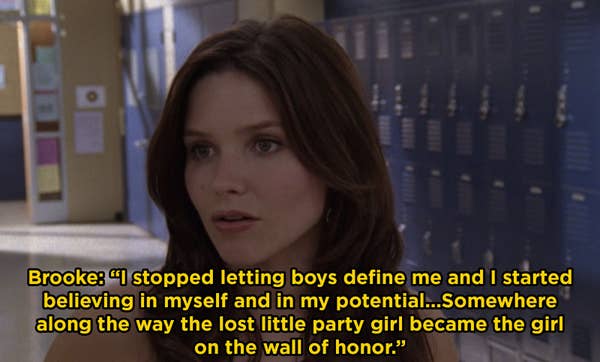 A good ol' teen drama about the lives of teenagers living in the small town of Tree Hill, NC. If you're looking for a show with incredible character arcs and a lot of heart, this is the show for you.
24. The Marvelous Mrs. Maisel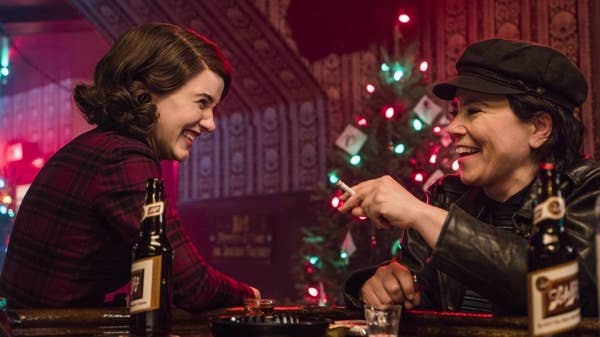 After finding out her husband is cheating on her, Miriam "Midge" Maisel goes out and becomes a stand-up comedian. Set in the 1950s, this show is a must-watch for anyone missing Gilmore Girl's fast-paced, quick-witted comedy.
25. Adventure Time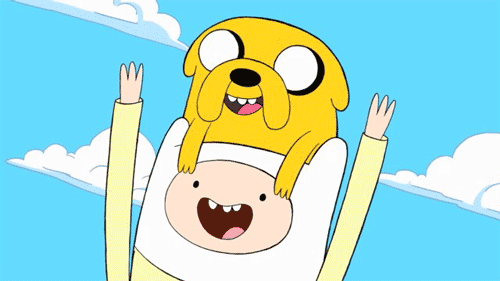 A feel-good animated series that follows a young boy and his best friend, a wise dog with magical powers, as they go on some amazing adventures together. The greatest ten season binge-watch you'll do.
26. The Great British Baking Show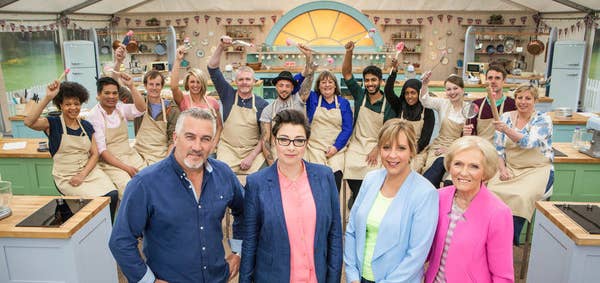 Truthfully, the most relaxing thing is sitting and watching people bake. Yes, there's some stress with the competition, but this show will completely calm you down — while also making you a little hungry.
27. The Bold Type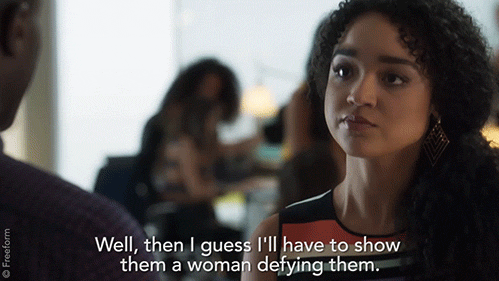 The series centers on three best friends who all work at Scarlet Magazine. While the show takes viewers into the world of trying to re-invent the fashion magazine industry, it also features one of the best female friendships on TV right now.
28. How I Met Your Mother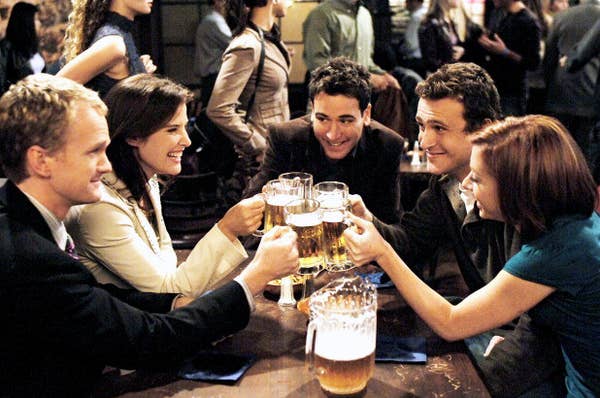 Just join Ted, Barney, Robin, Lily, and Marshall as they hang out at MacLaren's Pub drinking beer and recanting some crazy stories. Alright, so just forget about what happens during the series finale and you'll be all set.
29. Big Mouth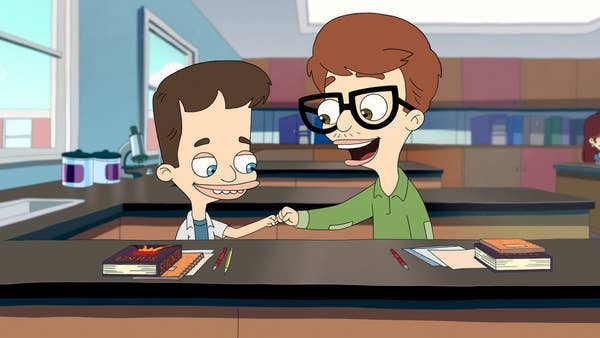 Watch as a group of teenage friends try to navigate their fast changing lives during puberty. A great comedy with an even better creative team and cast. You'll easily get through Season 1 in a day, no questions.
30. 30 Rock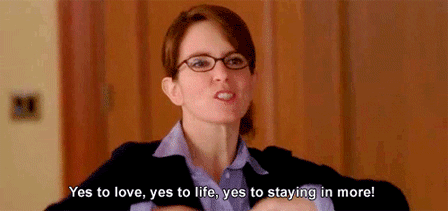 A zany comedy about working on an out-of-the-box comedy show for NBC. Just watch for the sheer comedic timing between Alec Baldwin and Tina Fey.
31. The Golden Girls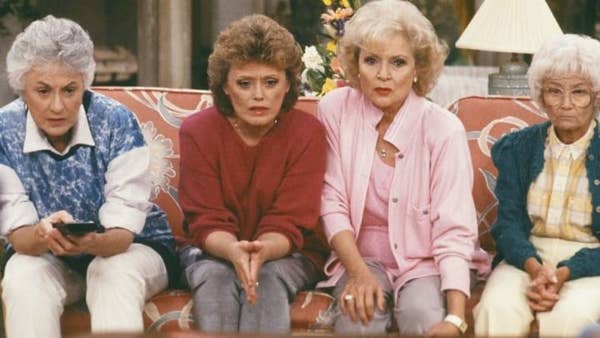 The perfect TV show to binge-watch when you want to prove that you're 100% a twentysomething grandma. If you want a good laugh just spend a few hours in Florida with Dorothy, Blanche, Rose, and Sophia.