1. First, on Parks and Rec, all the actors improvised their "drunk off Snake Juice" reactions — in fact, Amy Poehler was directing this scene and they were trying to make her laugh.
2. Also on Parks and Rec, Chris Pratt improvised Andy's line about typing Leslie's flu symptoms into the computer.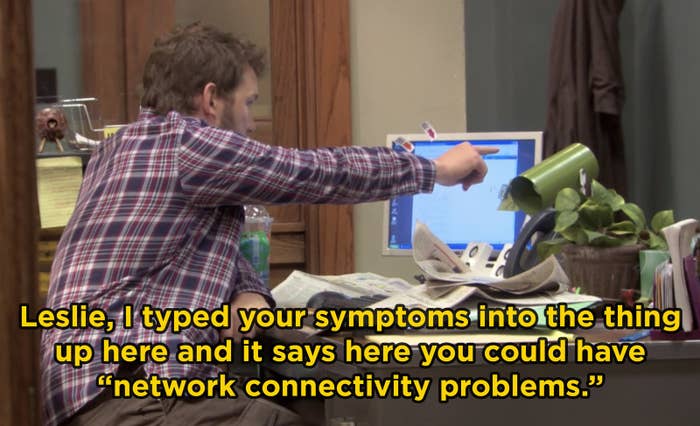 3. On Game of Thrones, the scene where Tormund is staring longingly at Brienne and then smiles at her as they leave Castle Black was unscripted.
4. On This Is Us, when Randall and William go to Memphis, the scene in the barber shop was unscripted — Sterling K. Brown and Ron Cephas Jones simply talked about their real first haircuts IRL.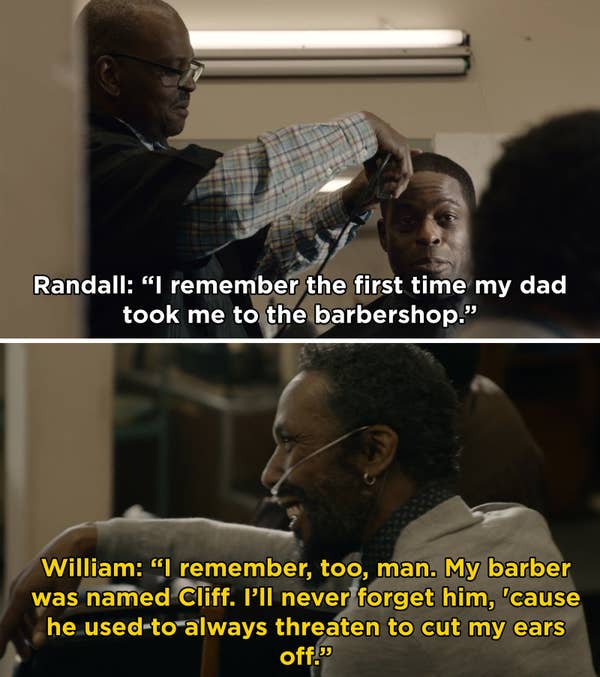 5. On Veep, while improv is used a lot in preproduction, one moment that happened while filming was Gary and Mike breaking an expensive tea set in London.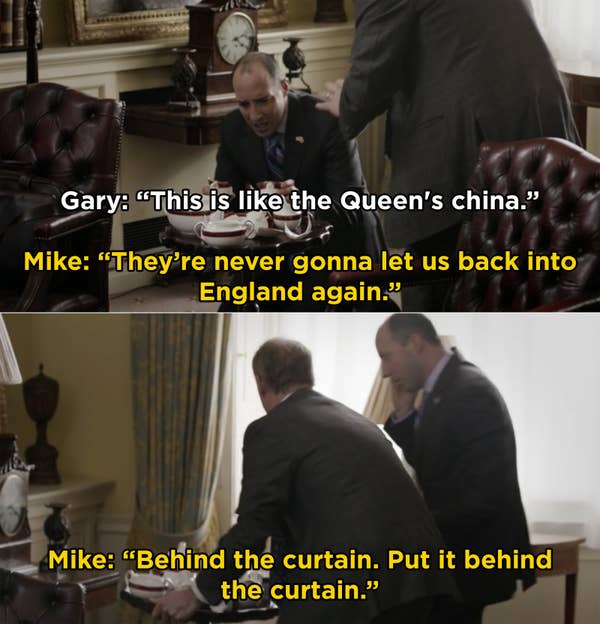 6. On Brooklyn Nine-Nine, Captain Holt's iconic "hot damn" moment was totally improvised by Andre Braugher.
7. On Riverdale, when Archie was trying to save Cheryl from drowning in Sweetwater River, KJ Apa actually broke his hand while pretending to punch through the ice.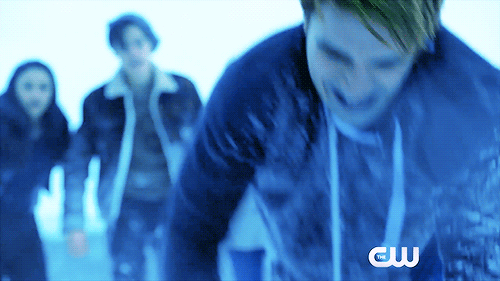 8. On Parenthood, Craig T. Nelson and Mae Whitman improvised the entire scene in which Zeek takes Amber to see her wrecked car after her horrific car crash.

9. On The Fresh Prince of Bel-Air, Will's speech about his dad not wanting him was completely improvised by Will Smith.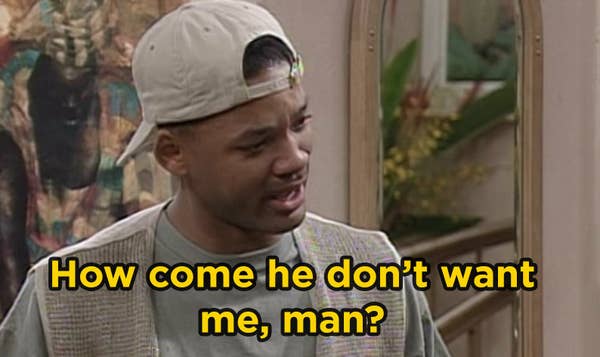 10. On The Office, Steve Carell surprised Oscar Nunez by kissing him on the lips during the episode "Gay Witch Hunt." In the script, Michael was supposed to kiss Oscar on the cheek.
11. On Arrow, in the scene where Felicity and Oliver have sex for the first time, Stephen Amell improvised the moment when Oliver takes off Felicity's glasses.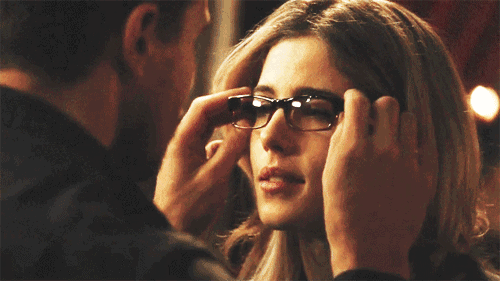 12. On How I Met Your Mother, Jason Segel didn't know Marshall's dad was going to die until they filmed the episode, so the final cut consists of his genuine reaction.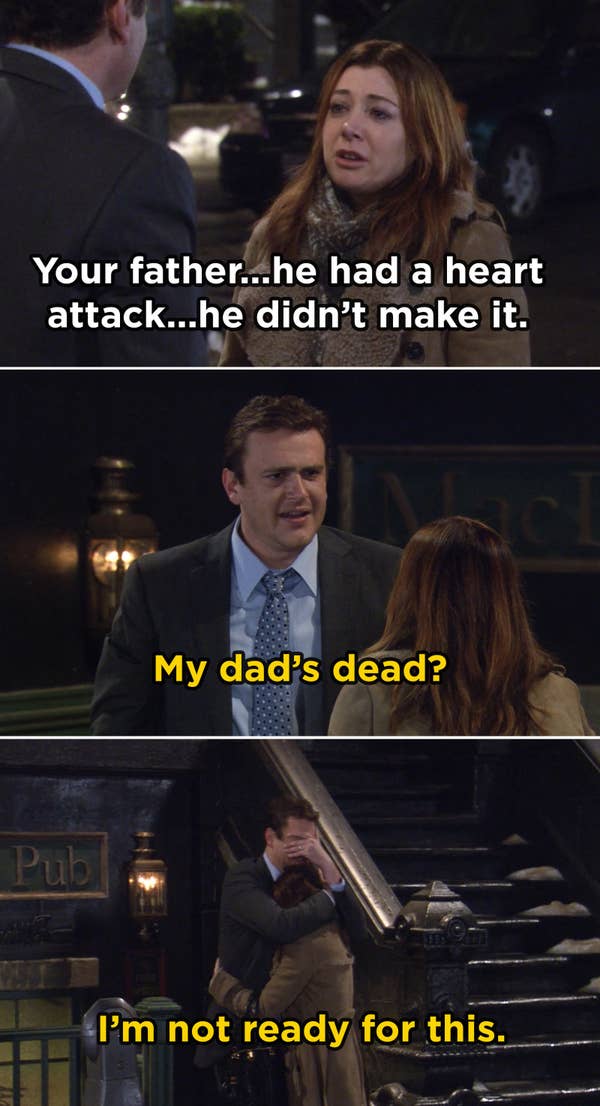 13. On Buffy the Vampire Slayer, Seth Green and Alyson Hannigan improvised the adorable scene where Oz and Willow joke about animal crackers.

14. On The Walking Dead, Norman Reedus ad-libbed the line "You look ridiculous" when Daryl sees Carol dressed in her mom outfit in Alexandria.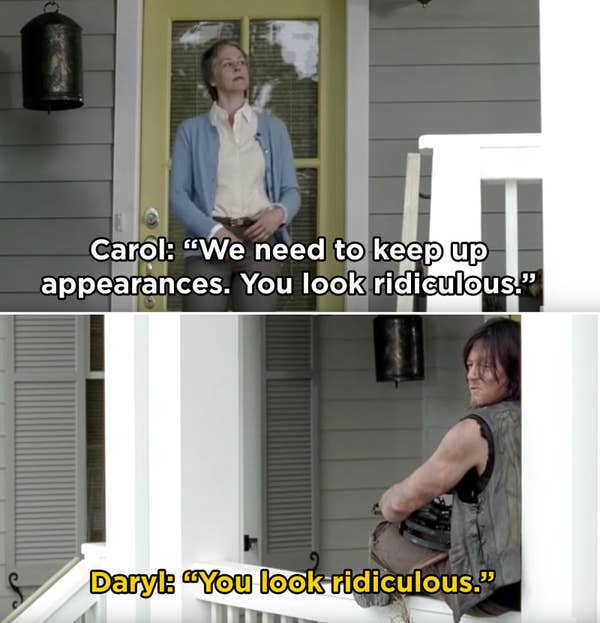 15. On Supernatural, Jensen Ackles once screamed Dean's classic "son of a bitch" line and made Jared Padalecki laugh on camera. The line wasn't in the original script.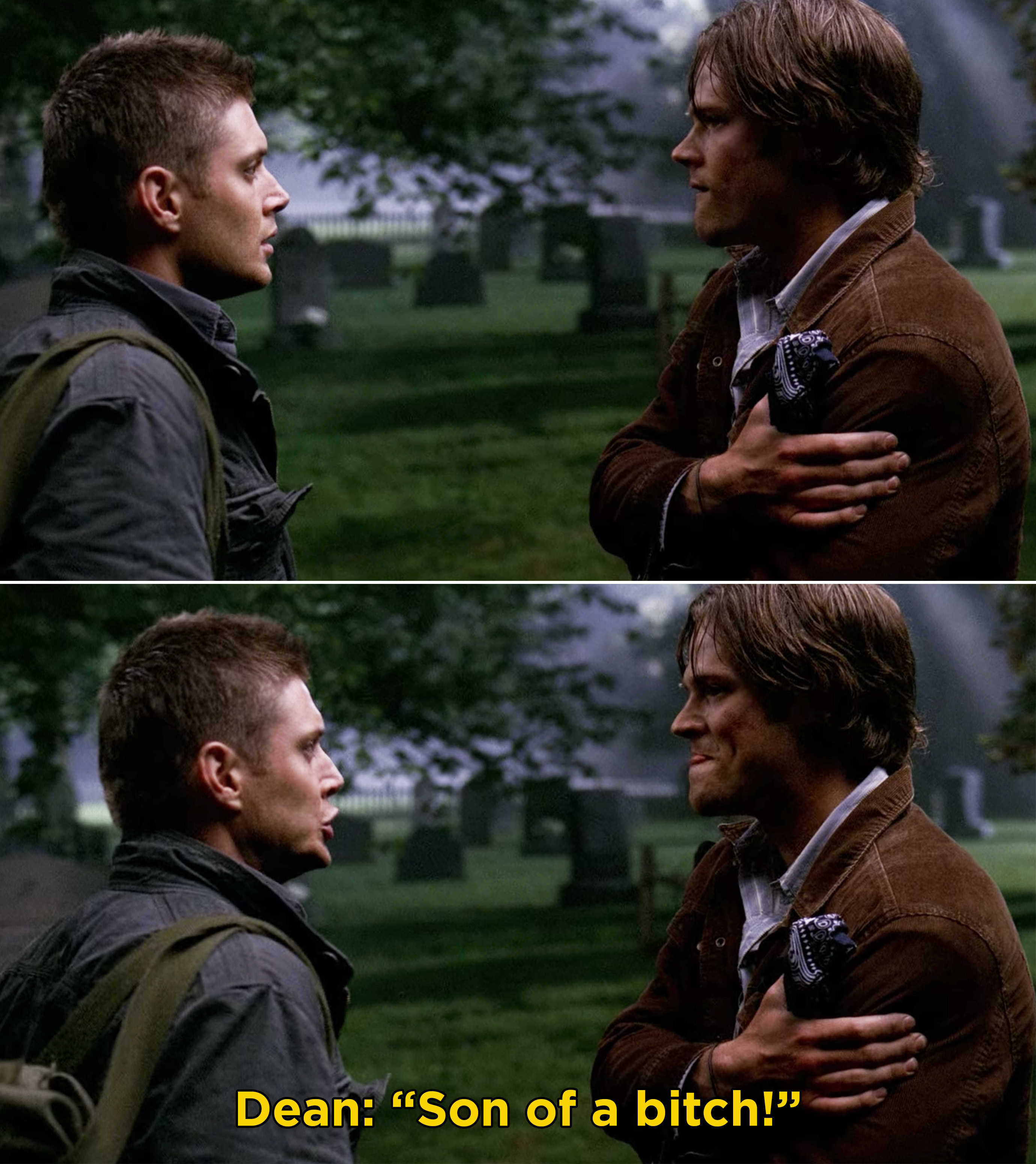 16. On Agents of S.H.I.E.L.D., Iain De Caestecker added in a reference to Breaking Bad during the Season 2 finale when he uttered Jesse's iconic catchphrase.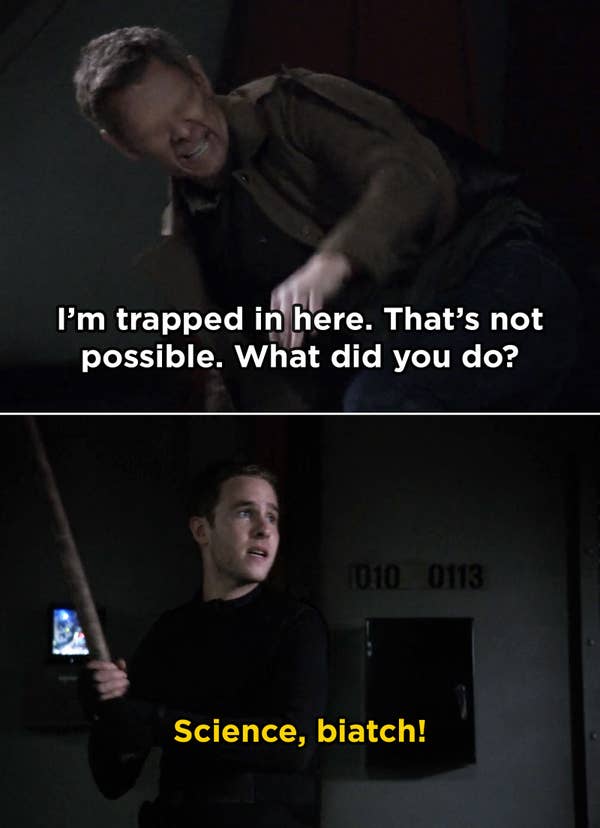 17. On Orphan Black, the entire scene in which Alison and Donnie buried a body in their garage was unscripted. The director set up a camera and let Tatiana Maslany and Kristian Bruun do whatever they wanted.