1. Gilbert Blythe from Anne of Green Gables.

I definitely had a crush on Gilbert from Anne of Green Gables when I was a kid. I wanted someone to love me the way he loved Anne.
2. Draco Malfoy from the Harry Potter series.

I know, I know… There was just something mysterious about his name. I was 10 years old and fascinated with the concept of being broody.
3. Elizabeth Bennet from Pride and Prejudice.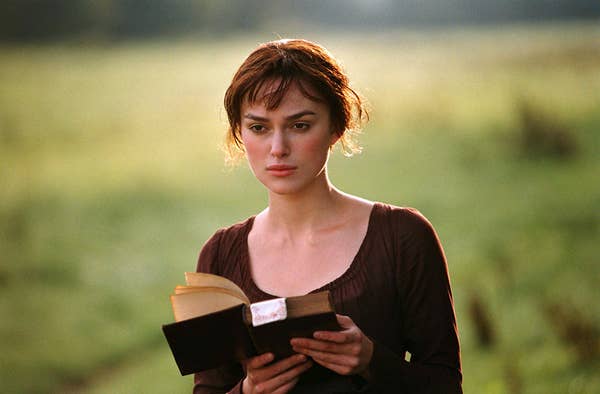 Elizabeth Bennet. Hands down. My wife even knows that if I met her in person right now, I might still attempt to woo her despite the ring on my finger.
4. Ponyboy Curtis from The Outsiders.

He dug sunsets and liked to read. My 11-year-old heart was a goner.
5. Peter Pan from Peter and Wendy.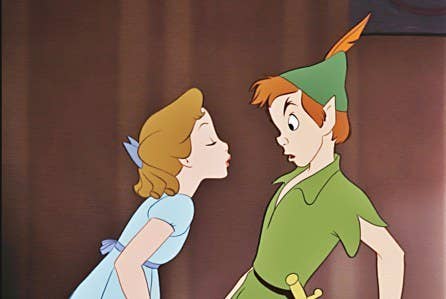 Even though I knew he was an asshole, I got a bit protective about him; I was reading the part where Wendy was about to give Pan the "thimble" and I screamed, "HE'S MY MAN!"
6. Sirius Black from the Harry Potter series.

I've been in love with Sirius for as long as I can remember. Order of the Phoenix crushed me and was the day my childhood died.
7. Atticus Finch from To Kill a Mockingbird.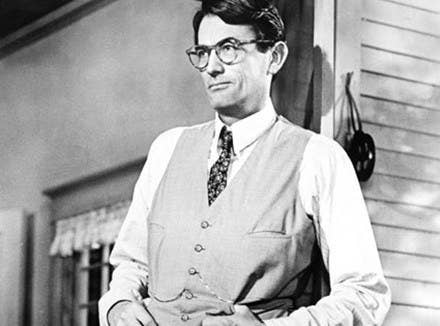 I totally had a thing for Atticus Finch. I would always imagine this charming, Southern, handsome stud of an attorney.
8. Mr. Rochester from Jane Eyre.

I was 13 when I read the book for the first time, and besides his being the mysterious, broody type any hopelessly romantic teenager would fall for, I fell hard for his sense of humor and fiery personality. I'm still in love with him!
9. Violet Baudelaire from A Series of Unfortunate Events.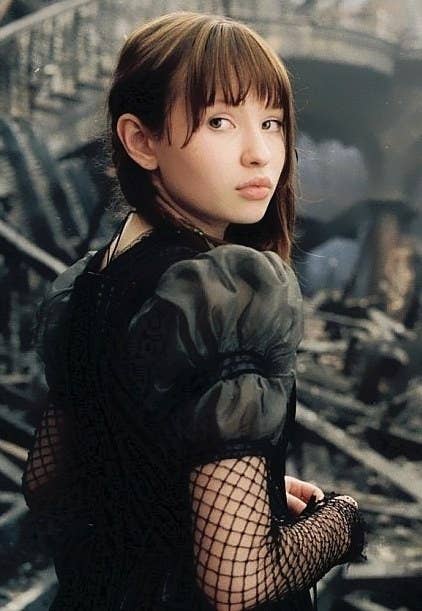 She's super intelligent, clever, and just overall really cool.
10. Theodore "Laurie" Lawrence from Little Women.

I fell in love with Laurie at age 7. He was smart and funny and lovely and you have no idea how much I wanted to be Jo when he was falling in love with her… *swoons*
11. Edmond Dantes from The Count of Monte Christo.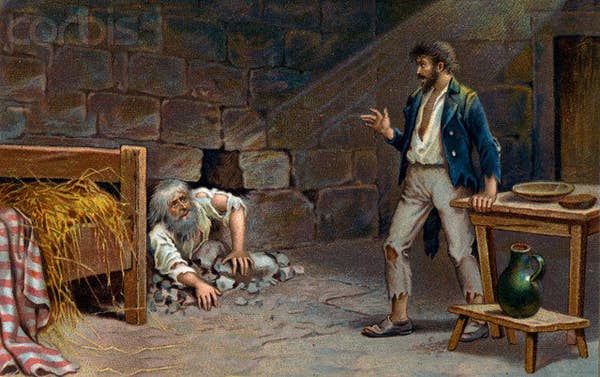 There was something so mysterious and compelling about a tall, dark, and handsome French guy getting revenge and falling in love in the process. Couldn't resist!
12. Peeta Mellark from The Hunger Games series.

I loved the idea of someone who accepts Katniss (aka me) for who she is. No questions. Even when she changes after the games, he continues to love her and protect her.
13. Joe Hardy from The Hardy Boys series.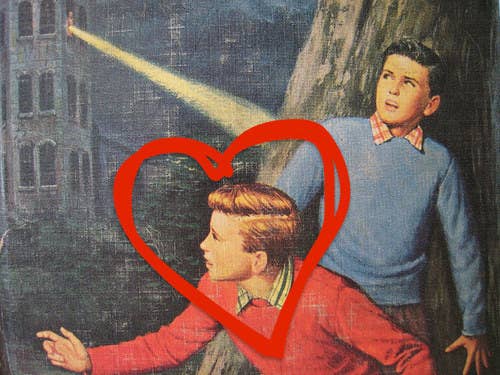 Frank Hardy was too square for me.
14. Eragon from the The Inheritance Cycle series.

The way he's described is just so perfect, and the connection he has with Saphira and the way he loves Arya despite her flaws… I just fell completely in love with him.
15. Jay Gatsby from The Great Gatsby.

That man went to great lengths for love. Ugh. Still in love. Still swoon.