1. First, David Harbour recorded himself reading Hopper's letter to Eleven on Stranger Things, and that's what Millie Bobby Brown was listening to while filming the scene.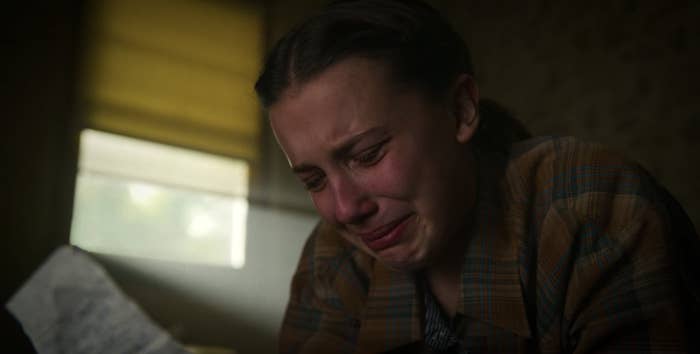 2. After filming the moment when Jackson and April's son died on Grey's Anatomy, Sarah Drew actually went into premature labor with her daughter.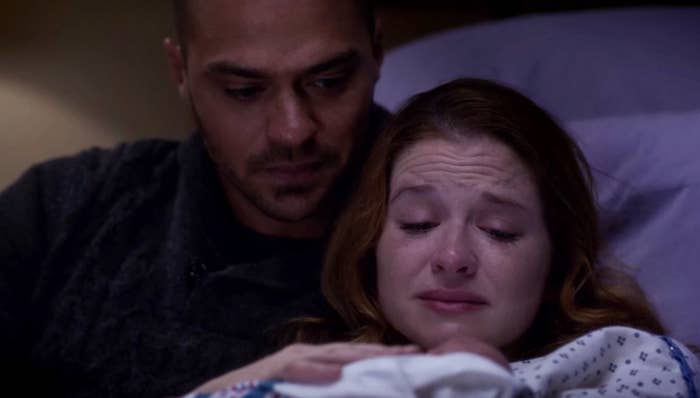 Sarah explained that her daughter, Hannah, "was born a month early and was in the NICU for two weeks" before going home. Hannah is now 5 years old.
3. Most of the Grey's Anatomy cast members didn't know Lexie was going to die and Chyler Leigh was leaving the series until the table read for "Flight."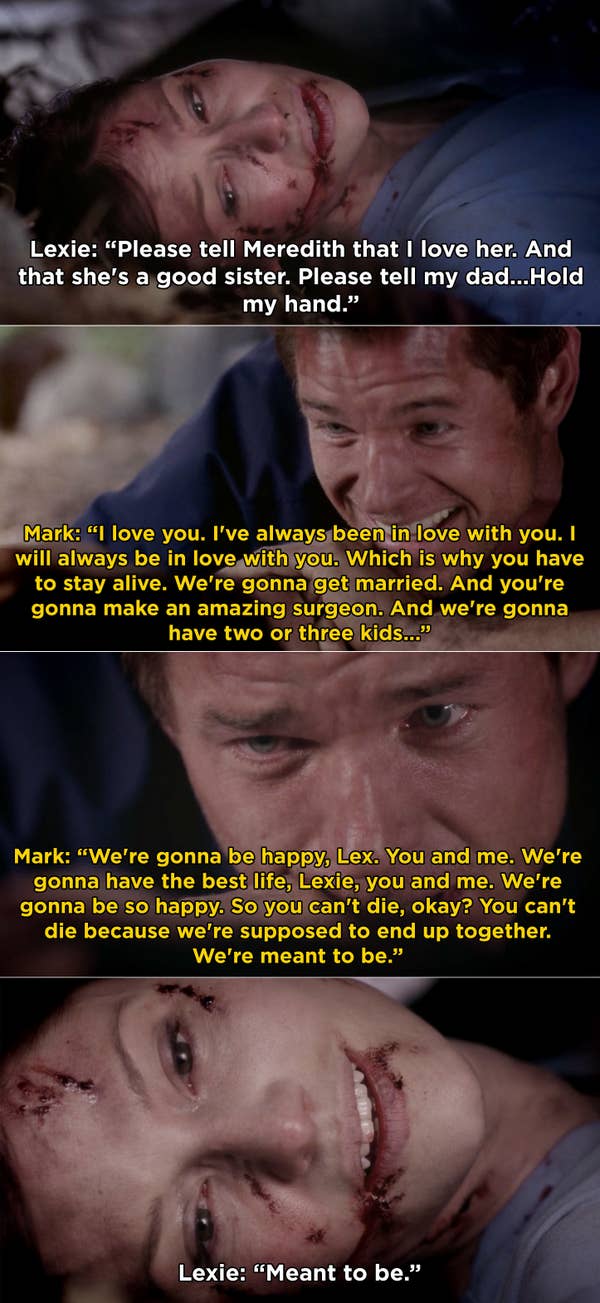 4. Before filming "The Quarterback" episode of Glee, the cast and crew held a memorial for Cory Monteith where cast members sang and people spoke about him.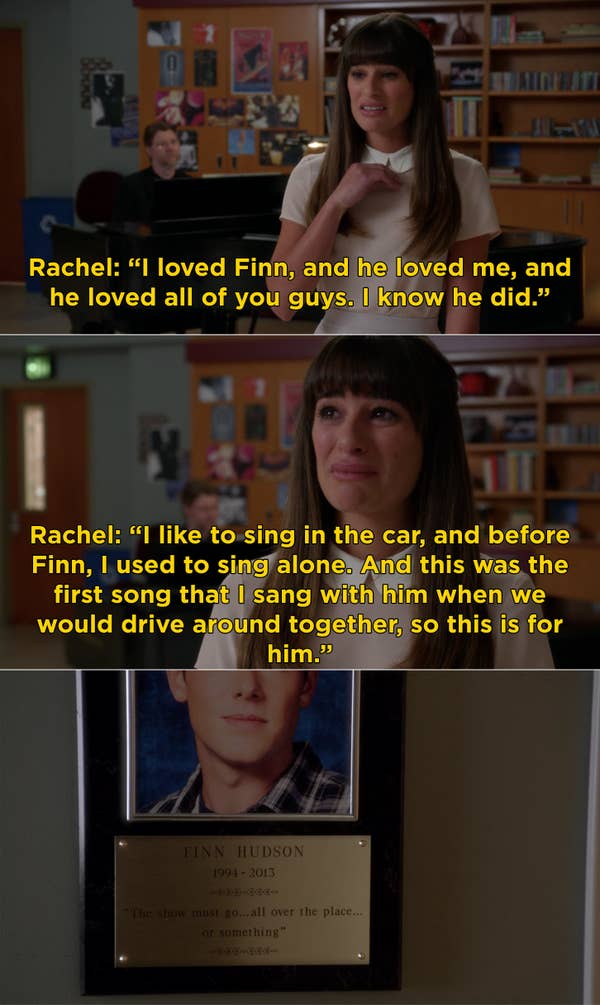 Lea Michele explained, "It only felt right that we would do the same thing for Finn, so I felt it was very therapeutic."
5. Jason Segel didn't know Marshall's dad was going to die on How I Met Your Mother until they filmed the episode, so the final cut features his genuine reaction to the news.
6. Craig T. Nelson and Mae Whitman improvised the entire moment on Parenthood when Zeek took Amber to see her wrecked car after her horrific car crash.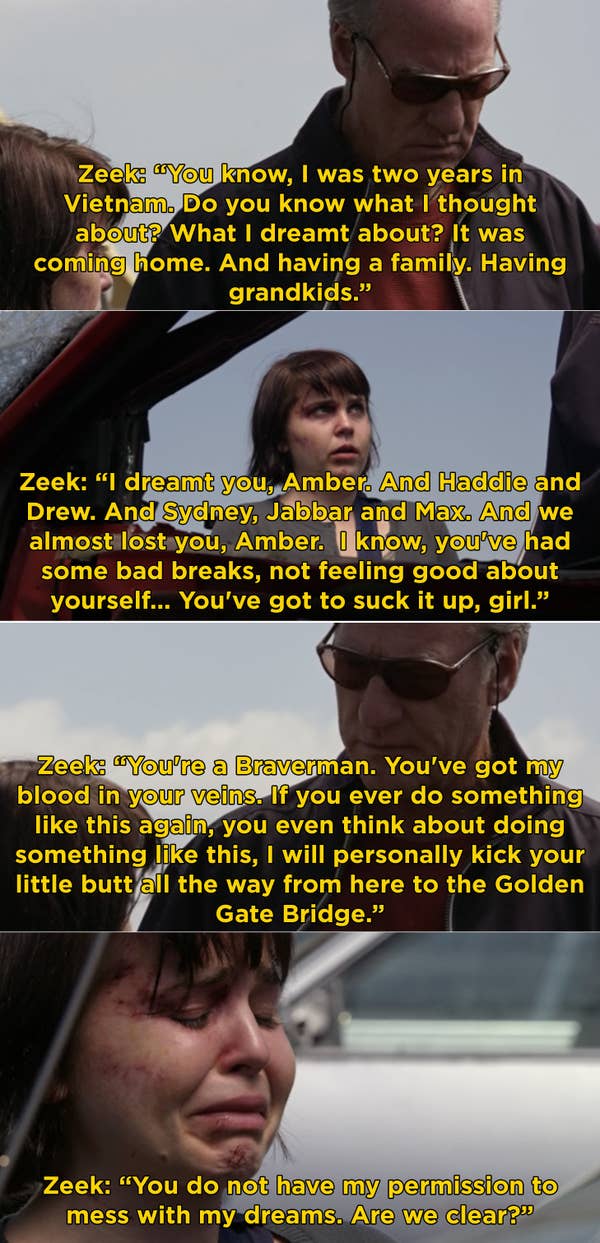 7. On The Fresh Prince of Bel-Air, when Will cried in Uncle Phil's arms and wondered why his dad didn't want him, James Avery whispered in Will Smith's ear, "That's fucking acting right there."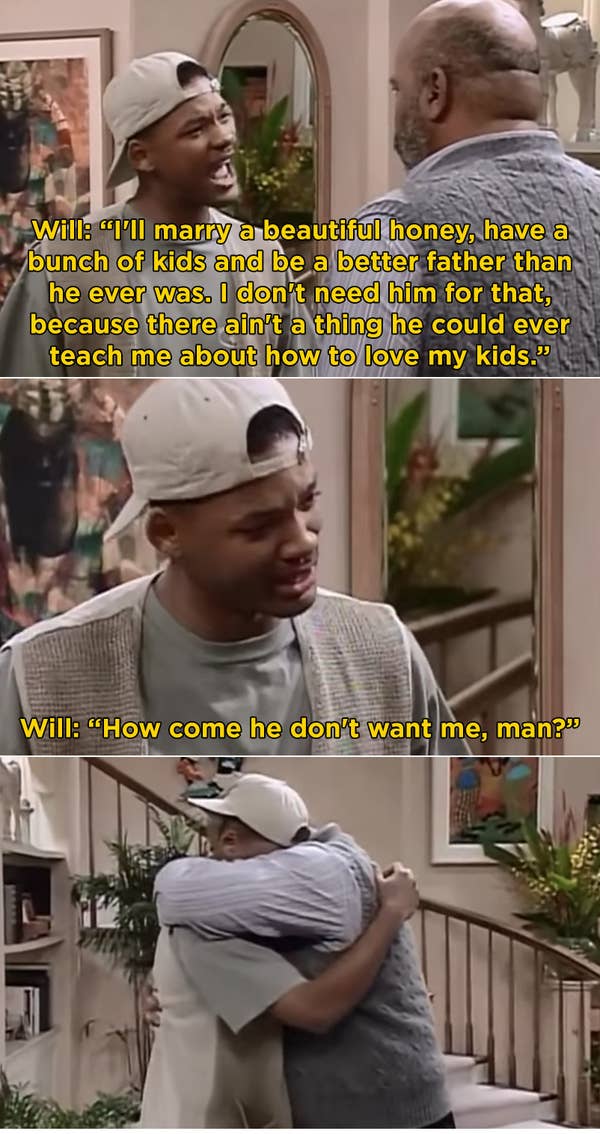 8. Right before filming the scene when Jane got the phone call about Michael's death on Jane the Virgin, Gina Rodriguez listened to a recording Brett Dier made for her that detailed how much he loved her.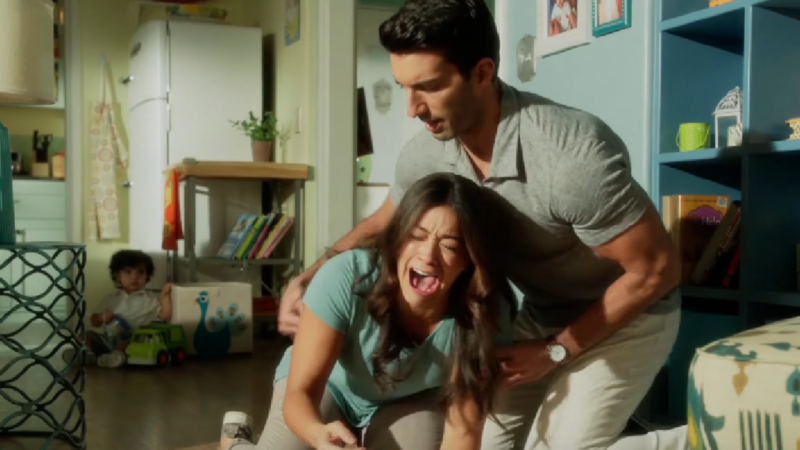 9. Sarah Michelle Gellar filmed the single-shot scene when Buffy found Joyce's body on Buffy the Vampire Slayer only "three or four times," and it was like a "choreographed dance" between Sarah and the crew.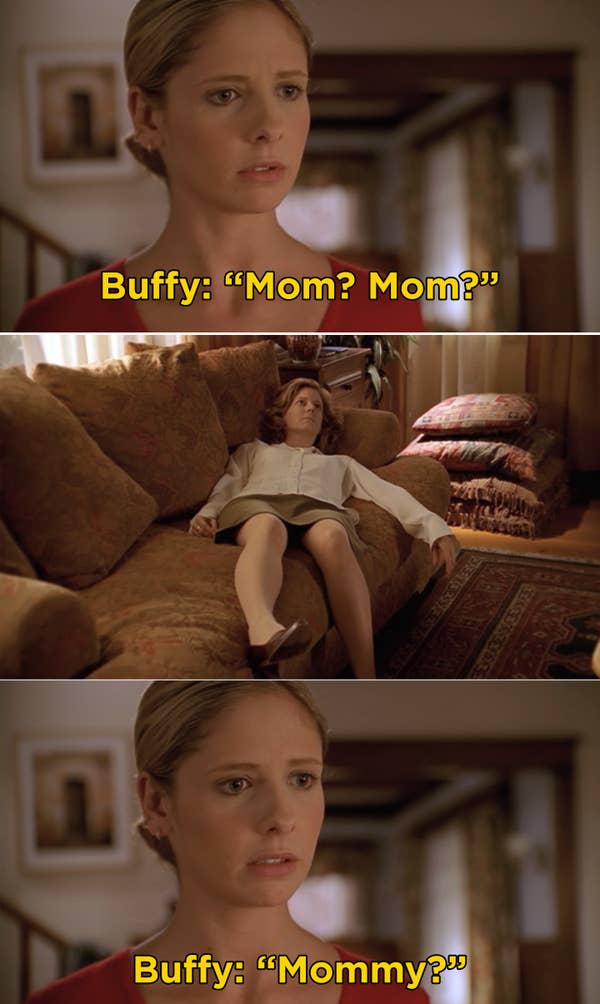 Sarah elaborated, saying, "It's not just hard on me emotionally, but the camera guy had to hold the camera the whole time, the soundman had to hold the mic and not be in the shot. I always say that performance was all of us together."
10. Also on Buffy the Vampire Slayer, there was originally a longer conversation between Buffy and Dawn when Buffy told her that Joyce died.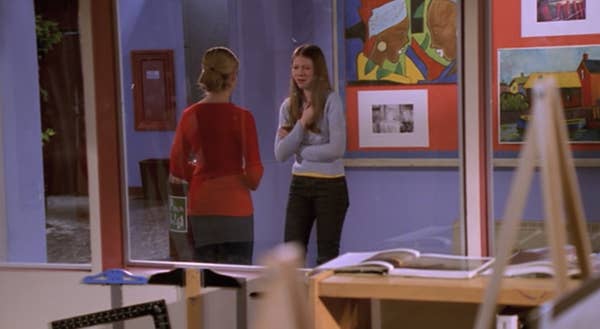 Michelle Trachtenberg told Entertainment Weekly, "The whole scene was scripted. And then, at the very end, he did the shot that was the one used, which was silent and just her telling me and my reaction."
11. On The Good Place, the moment when Chidi told Eleanor that he was ready to leave the Good Place was actually the last scene Kristen Bell and William Jackson Harper filmed.