1. Ben Geller, Friends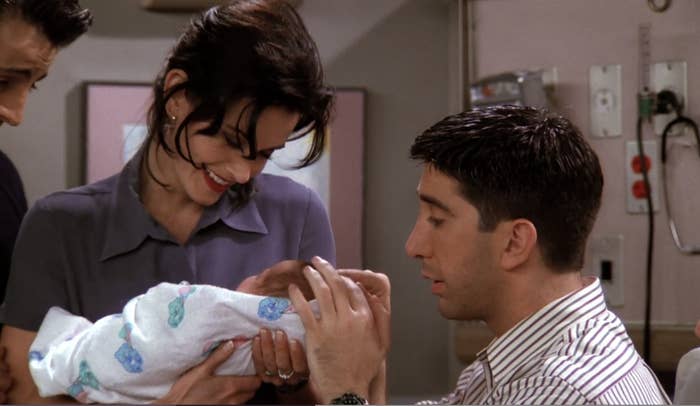 Ben Geller was born on May 11, 1995, which means he would be 23 years old today! That's only two years younger than his Aunt Monica was at the beginning of the series!
2. Chandler, Leslie, and Frank Junior Buffay, Jr, Friends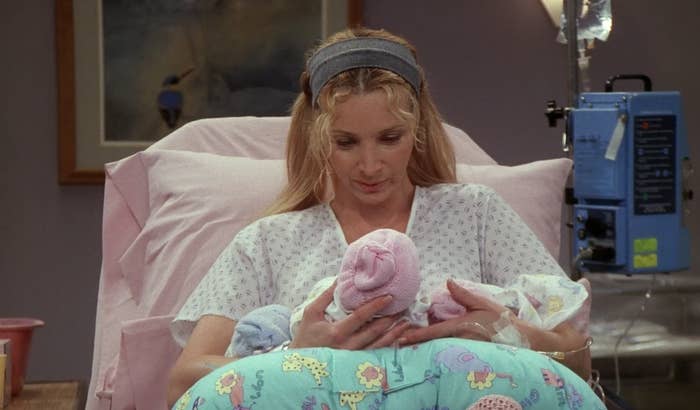 Phoebe gave birth to her brother's triplets on April 30th, 1998. The triplets would be 20 years old today!
3. Emma Geller-Green, Friends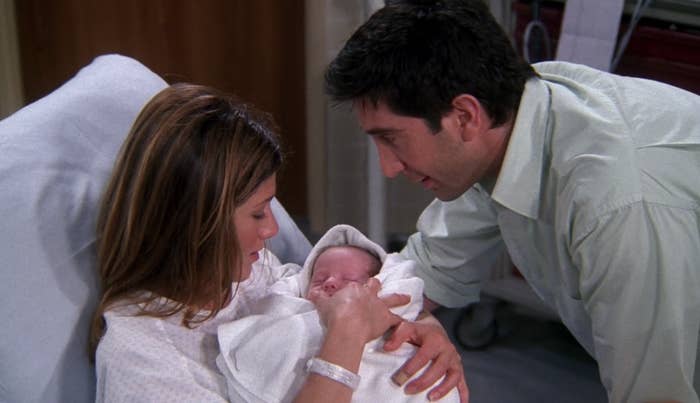 Baby Emma Geller-Green was born on April 4, 2002. Today, she would be Ross and Rachel's sweet 16-year-old!
4. Jack and Erica Bing, Friends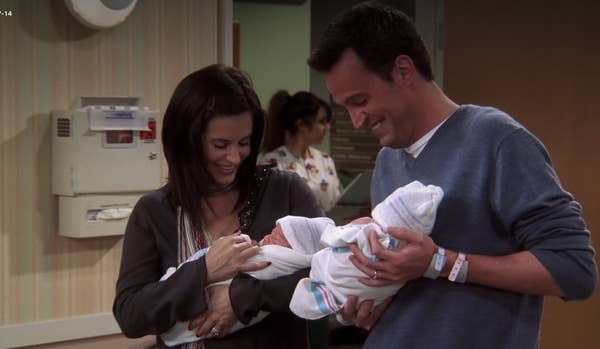 Monica and Chandler got the surprise of their lives when they welcomed not one, but TWO babies, a set of twins they named Jack (after Monica's dad), and Erica (after the twins' birth mother), on May 6, 2004. The twins would be 14 years old today.
5. Marvin Waitforit Ericksen, How I Met Your Mother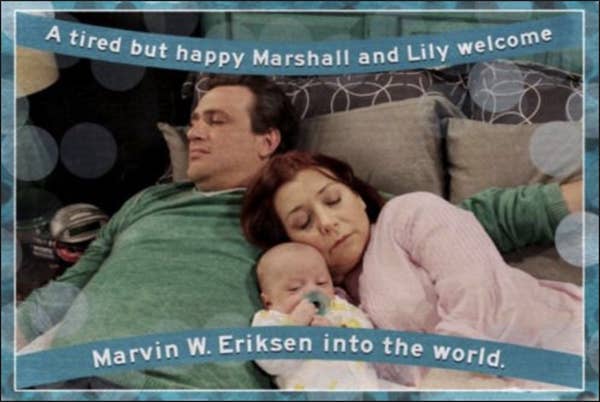 Marvin Watiforit Ericksen met HIS mother on May 14, 2012. We have Barney Stinson to thank for the LEGENDARY middle name. Baby Marvin would be 6 years old today.
6. Daisy Hurricane Ericksen, How I Met Your Mother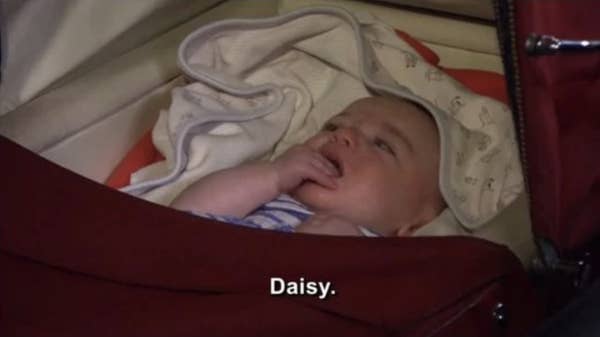 While we don't see her birth on-camera, Daisy is revealed to have been born on February 14, 2014. This little sweetheart would only be 4 years old now.
7. Avery Brown, Murphy Brown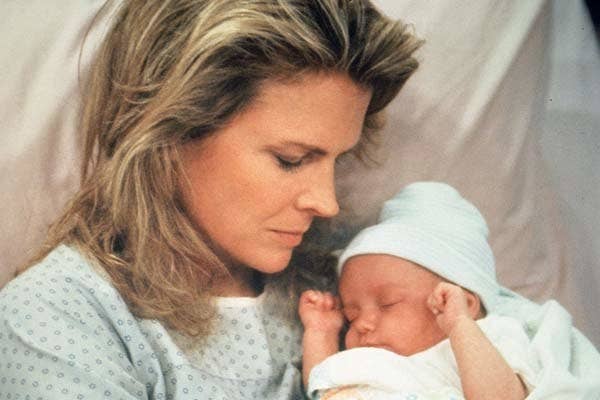 On May 18, 1992, Murphy Brown made history when the title character gave birth to her son Avery Brown, making her the most talked about single, working mother in America, thanks to the very vocal disapproval of then Vice President Dan Quayle. Today, Avery would be 26 years old and yes, the character will be part of the upcoming Murphy Brown revival.
8. Steve and Kwan Van Gerbig, Gilmore Girls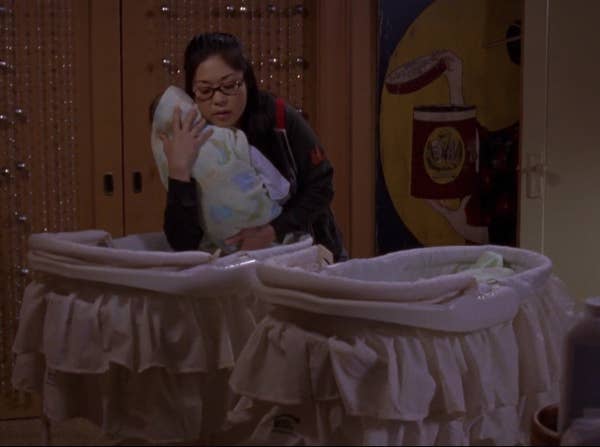 Stars Hollow's resident rock stars, Lane Kim and Zach Van Gerbig welcomed their twin boys, Steve and Kwan in March of 2007. It seems like just yesterday, Lane was in high school, but her boys are not far behind now at 11 years old. They grow so fast!
9. Davey Belleville, Gilmore Girls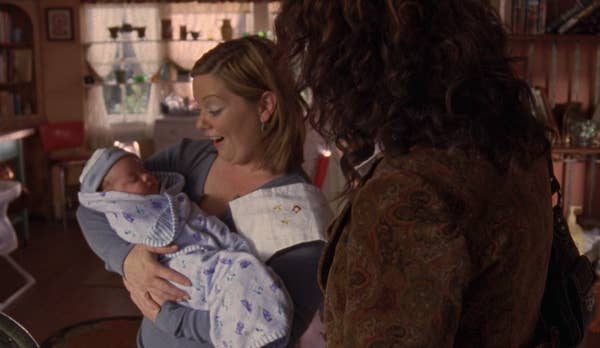 Although we don't have an exact birth date, Sookie gave birth to son Davey in the Fall of 2003. This means he would be 15 years old this year — which is the age Rory was when the show began. Spin off idea: Belleville Boys?
10. Martha Janice-Lori-Ethan-Rupert-Glenda-Carson-Daisy-Danny Belleville, Gilmore Girls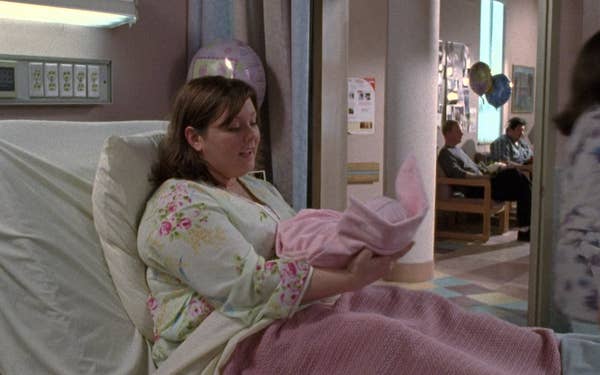 Sookie and Jackson's daughter with the endless middle names was born in May of 2005. She would be 13 years old today.
11. Amy Lindley, Dawson's Creek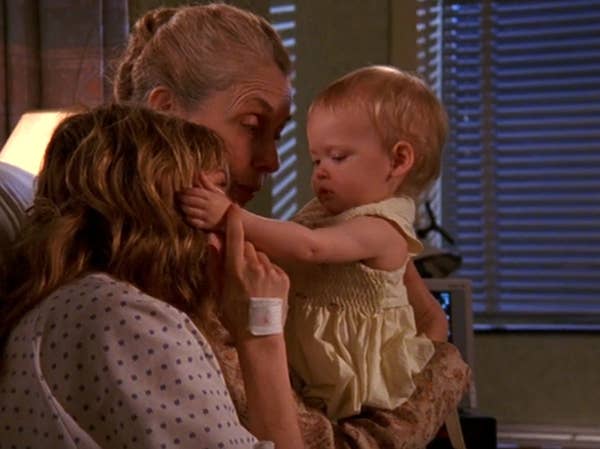 Although we only met Jen Lindley's baby girl Amy when she was already a year old (thanks to a time jump to 2008), we know that she was born in 2007, making her 11 years old today.
12. Cecelia Marie Halpert, The Office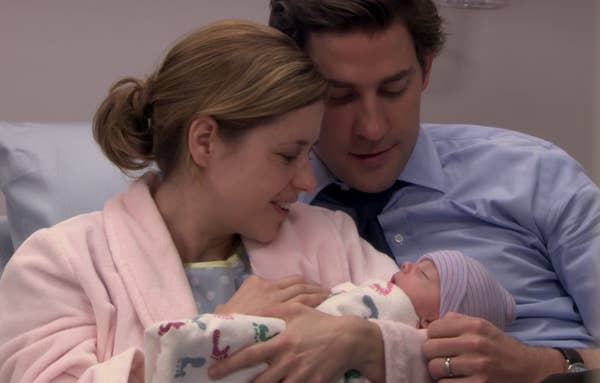 Dunder Mifflin's cutest couple, Jim and Pam became parents on March 4, 2010 with the birth of their baby girl, Cece. That adorable little nugget would be 8 years old today!
13. Phillip Halpert, The Office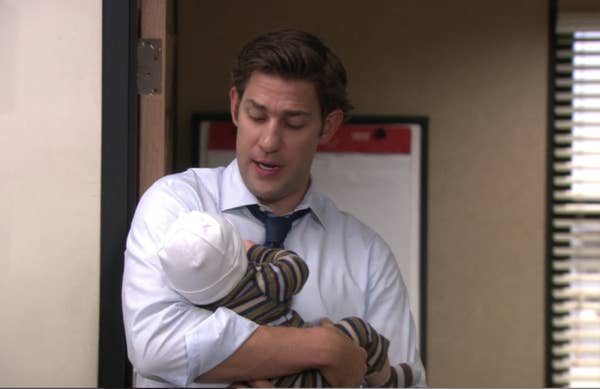 According to a baby blog posted by Pam, Phillip Halpert was born in early December of 2011. He'd be turning 7 years old later this year.
14. Phillip Schrute, The Office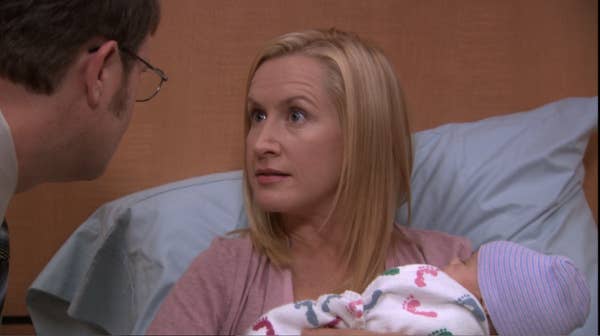 Although Angela denied her son's true paternity for a while, Dwight Schrute became a proud papa on February 2, 2012. And yes, Angela and Pam both named their sons Phillip. Young Phillip Schrute would be 6 years old today.
15. Brady Hobbes, Sex and the City

You might remember Miranda's water breaking all over Carrie's fabulous shoes like it was yesterday, but guess what? It was 16 years ago. Yup, little ginger baby Brady was born on February 10, 2002, making Miranda and Steve the parents of a teenager in high school.