Here are some of the most memorable on-screen moments from TV that weren't in the original script:
On Stranger Things, When Murray chats with Jonathan and Nancy at breakfast, he improvised his line — you can even see Natalia Dyer trying not to laugh.
Also on Stranger Things, the scene where Eleven collapses into Mike's arms after battling Billy in the sauna was unscripted — Millie Bobby Brown was physically exhausted from filming the scene.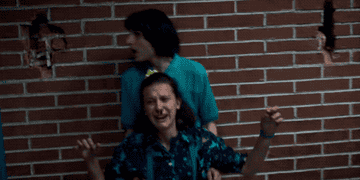 On Euphoria, the flashback that showed Rue getting in a brawl with her mom was completely improvised by Zendaya and Nika King — the script simply said "Rue and her mom have a fight."
The iconic "hot damn" line of Captain Holt on Brooklyn Nine-Nine, was improvised by Andre Braugher.
On Schitt's Creek, Moira's iconic pronunciation of "bébé" was created by Catherine O'Hara while she was filming the scene for the first time.
On High School Musical: The Musical: The Series, Joshua Bassett actually improvised Ricky's monologue about loving Nini right there on the spot.
On Supernatural, Jensen Ackles spontaneously screamed Dean's classic "son of a bitch" line at the end of this scene — you can even spot Jared Padalecki trying hard not to laugh in the final take.
On Parks and Rec, all the actors came up with their "drunk off Snake Juice" reactions on the spot — in fact, Amy Poehler was directing this scene and they were trying to make her laugh.
On Sex Education, Aimee Lou Wood came up with the hilarious "my ham" line on the spot after her sandwich was batted away.
On Grey's Anatomy, Jo kissing Arizona wasn't scripted and it was something Camilla Luddington totally improvised.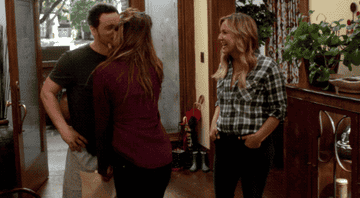 On New Girl, Max Greenfield improvised Schmidt's description of his dream girl during this flashback from the series finale.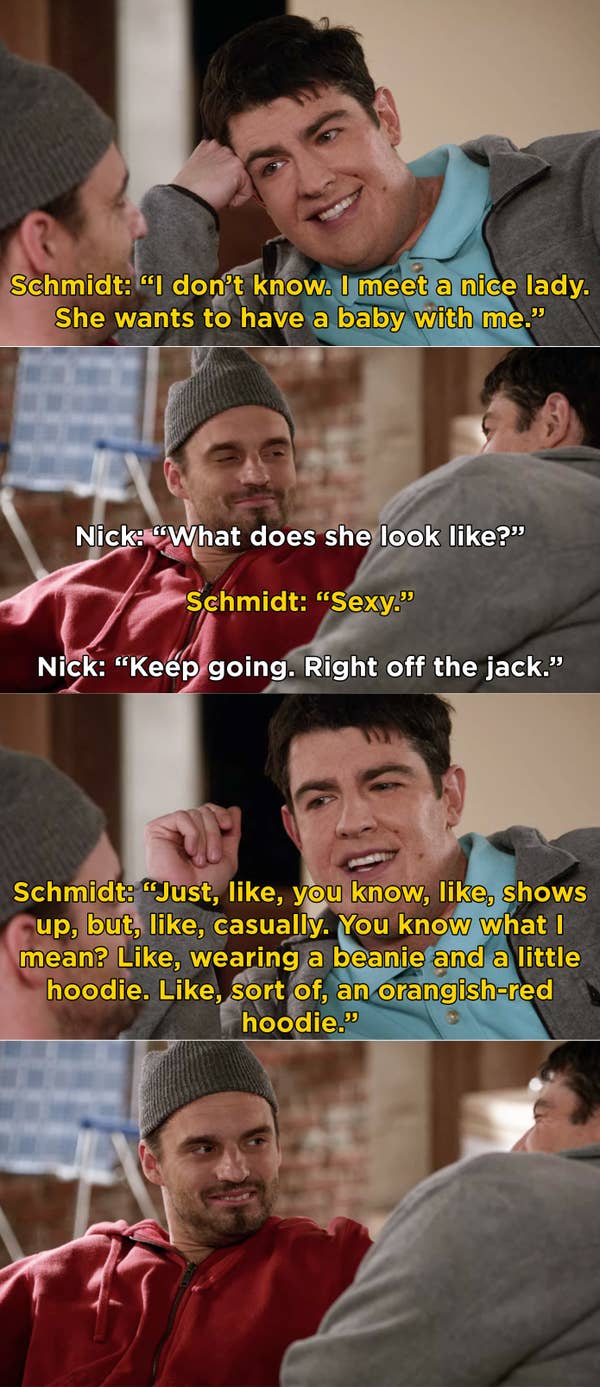 On The Office, Steve Carell surprised Oscar Nunez by kissing him on the lips during the episode "Gay Witch Hunt." In the script, Michael was only supposed to kiss Oscar on the cheek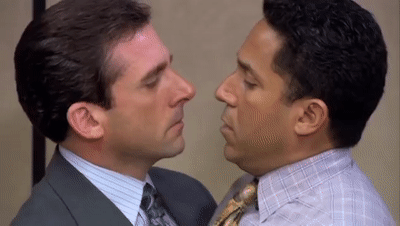 Jason Segel didn't know Marshall's dad was going to die on How I Met Your Mother until they filmed the scene, so the final cut featured his genuine reaction.
On The Haunting of Hill House, when Theo and Shirley were startled by Nell's ghost in the car, the scene consists of Kate Siegel and Elizabeth Reaser's genuine reactions — Victoria Pedretti made her entrance sooner than they thought.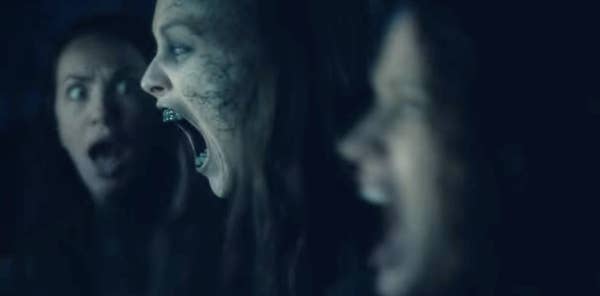 On Parenthood, Craig T. Nelson and Mae Whitman improvised the entire moment when Zeek took Amber to see her wrecked car after her horrific car crash.