Sitcoms, dramas, or fantasies, No TV show or movie is ever complete without a compelling romantic relationship. But not all of these romances even the aspirational, feel-good ones are necessarily the kind of story we should hope to emulate in real life. Some normalize non to so realistic scenarios, and others even glorify toxic behavior.
While relationships require efforts and naturally go through hard times, TV shows often fail to portray much of it. Take a look at some TV love stories with real love and relationships which can actually work in real life.
1. David and Patrick from Schitt's Creek
Patrick always remains whenever David creates a mess and at the same time, David also realizes he can be a bit much and tries to compromise in his own way.
2. Nathan and Haley from One Tree Hill
Despite all the mishaps which took place in their relationship which lasted through the whole show, Nathan and Haley worked it out because they knew that they needed to for their family.
3. Jake and Amy from Brooklyn Nine-Nine
The beautiful bond between Jake and Amy rightfully portrayed the ups and downs of a relationship like having trouble with having kids or being challenged by their jobs.
4. Adam and Kristina from Parenthood
The actors really reflect what parents go through when their child is autistic.
5. Coach Eric and Tami Taylor from Friday Night Lights
A strong duo in which both worked with high schoolers while dealing with their own (bratty) high schooler, Julie.
6. Chuck and Sarah from Chuck
They went through so much but always ended up loving and supporting one another
7. Beth and Randall from This Is Us
The two have their fair share of struggles and arguments but they always come out together and stronger. They both learned to support each other's dreams without sacrificing their own.
8. Dre and Bow from Black-ish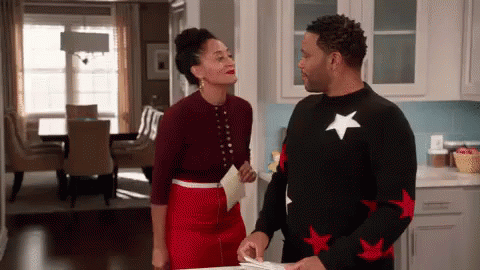 The whole separation arc was so disheartening but the two came together again and set an example of realistic co-parenting
9. Claire and Phil from Modern Family
10. Mindy and Danny from The Mindy Project
The two were far from perfect, but they learned and grew. Danny got so much better at rooting for Mindy in the end which was 100% necessary for them to work out
11. Monica and Chandler from Friends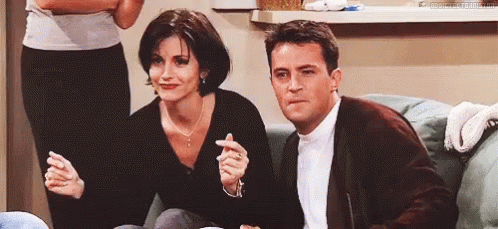 They're such a realistic, genuine couple who love each other and work through issues like infertility and adoption together and come out even stronger.
12. Leslie and Ben from Parks and Recreation
Leslie and Ben's long-distance relationship sets a perfect example that a relationship can grow even during the couple's time apart from each other.
13. Lily and Marshall from How I Met Your Mother
Lily and Marshall separated for a while but ultimately chose each other and the people they were becoming.