1. First off, Joey's attempt to help Ross talk about something uncomfortable. It may be my favorite Friends joke.
2. Chandler's baby proposition to Monica.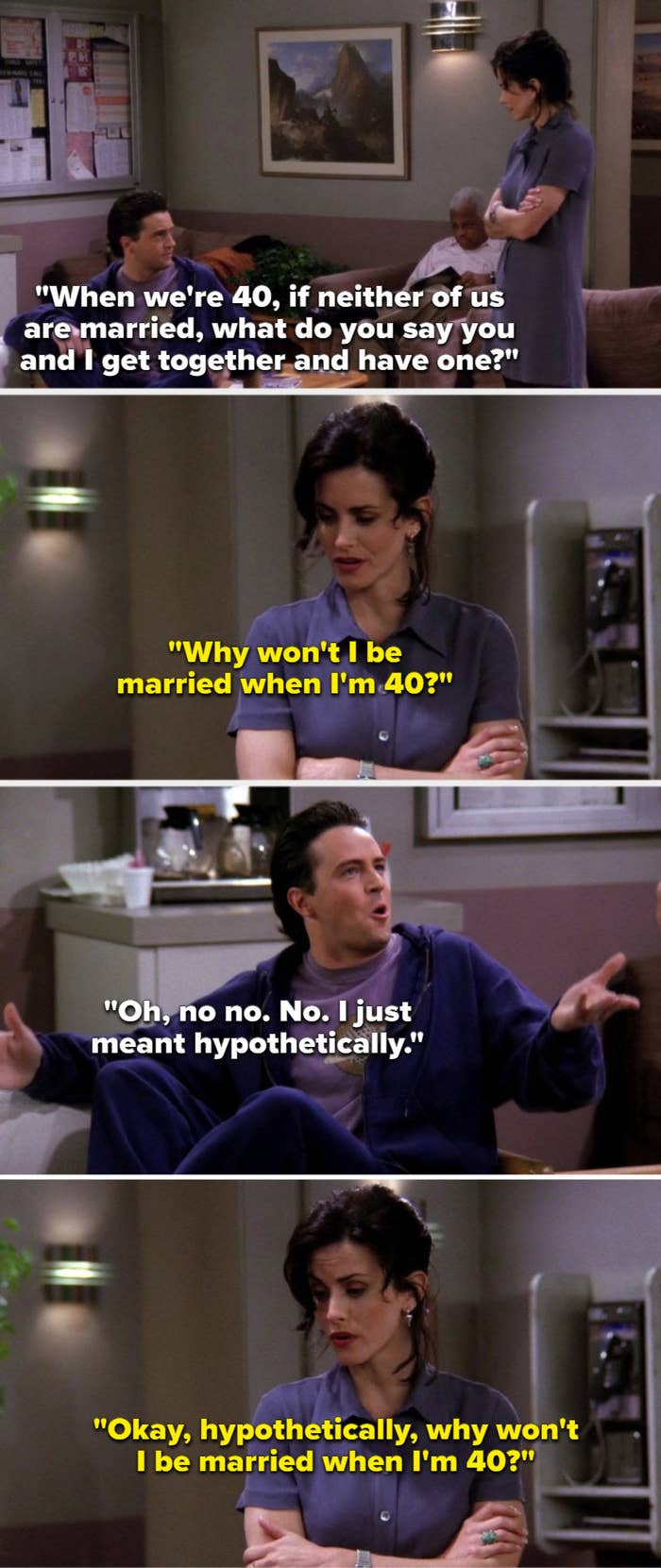 3. Phoebe's sorority.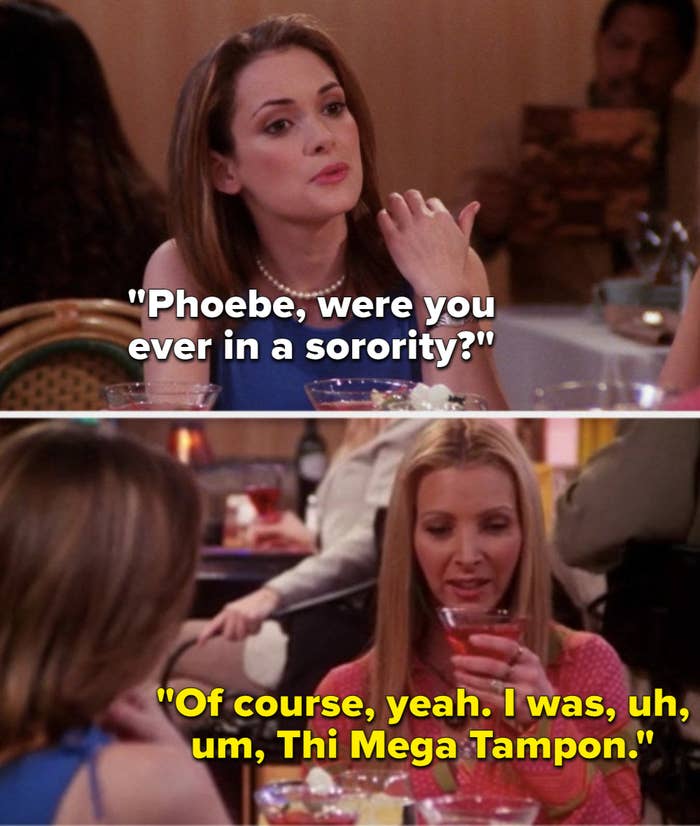 4. What Joey would do if he were omnipotent for a day.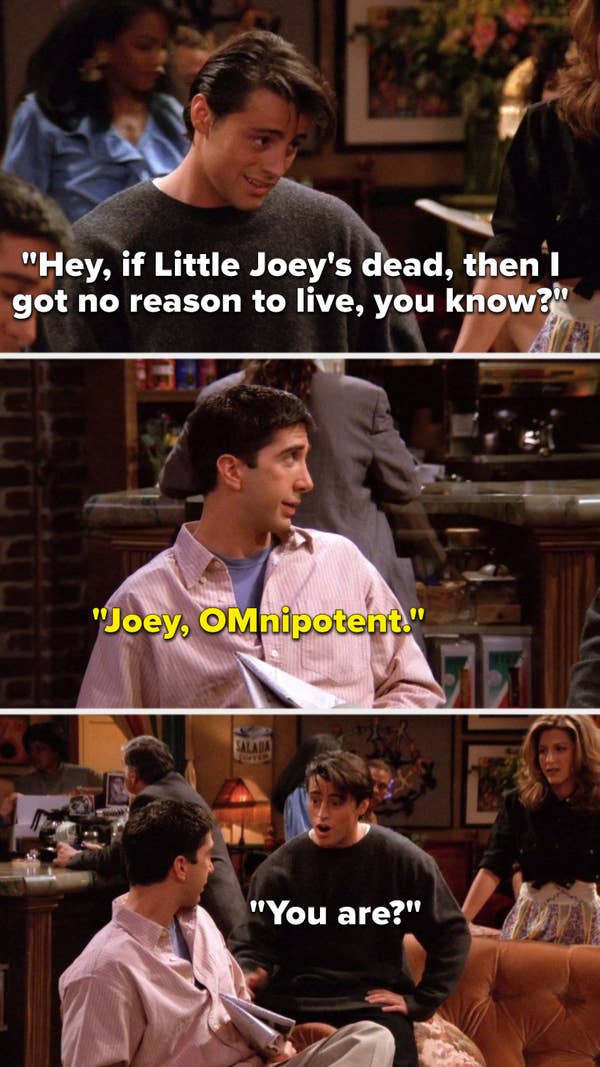 5. Chandler's compliment after accidentally seeing Rachel topless.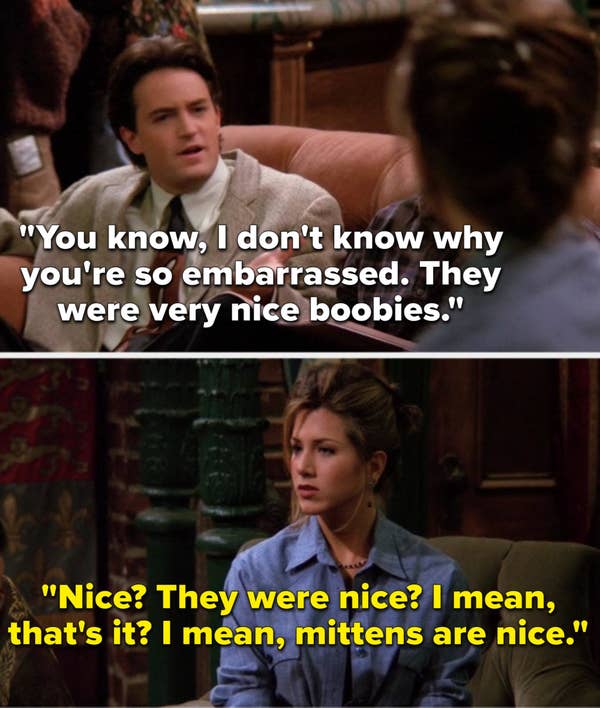 6. Plus, tit for tat.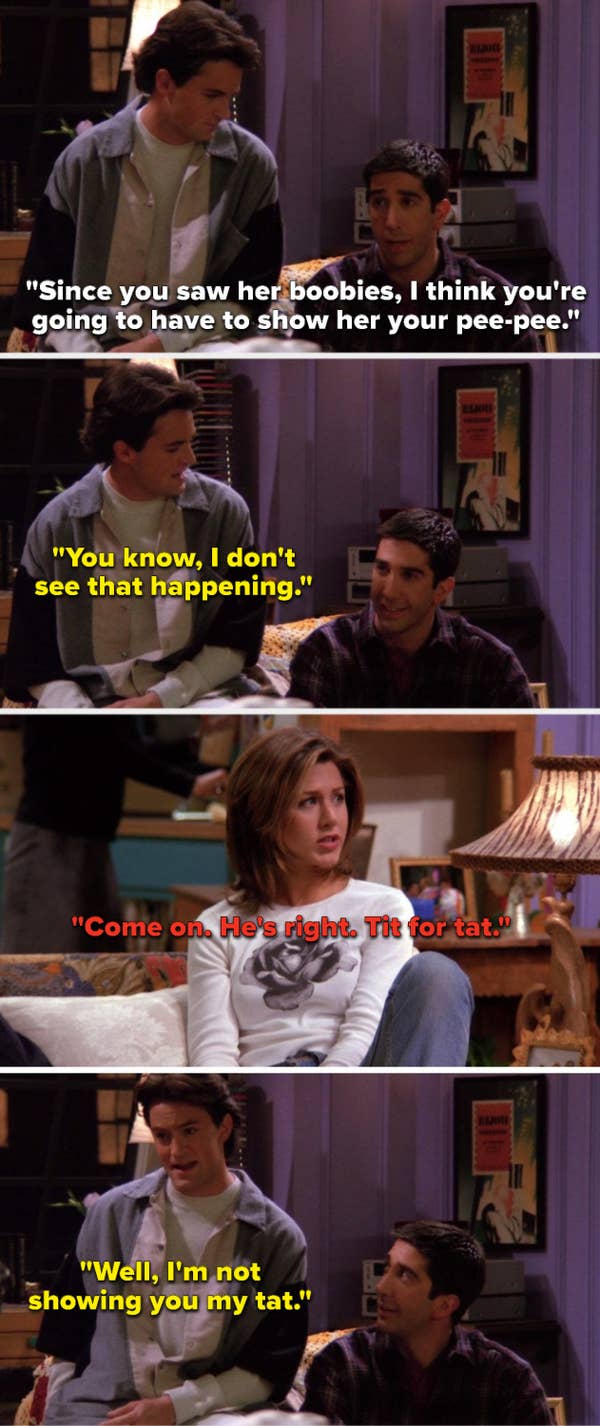 7. Joey's way to remember what day Thursday is.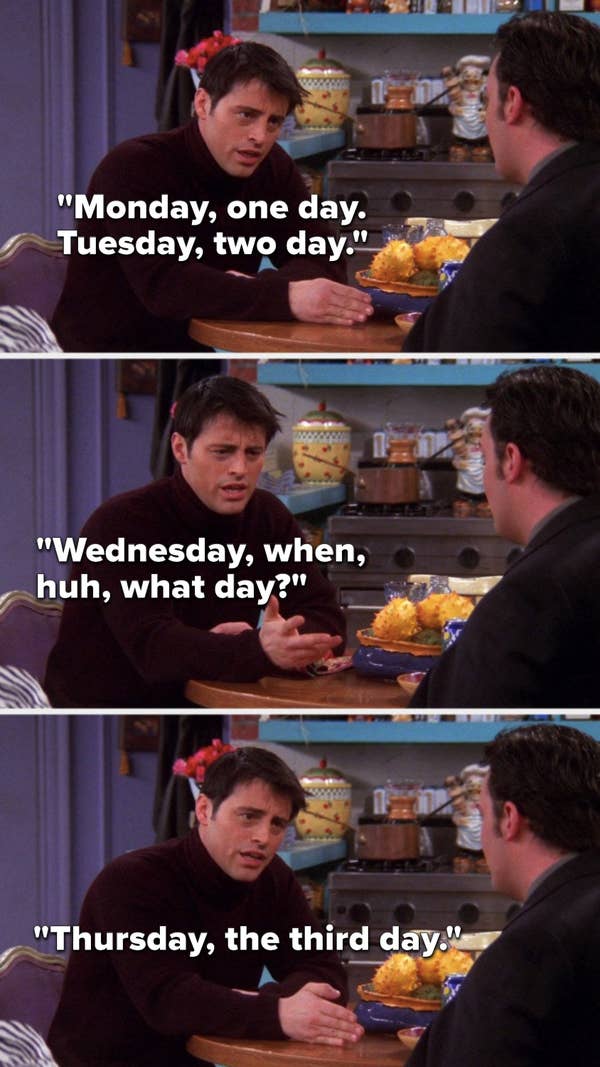 8. When Emma was late.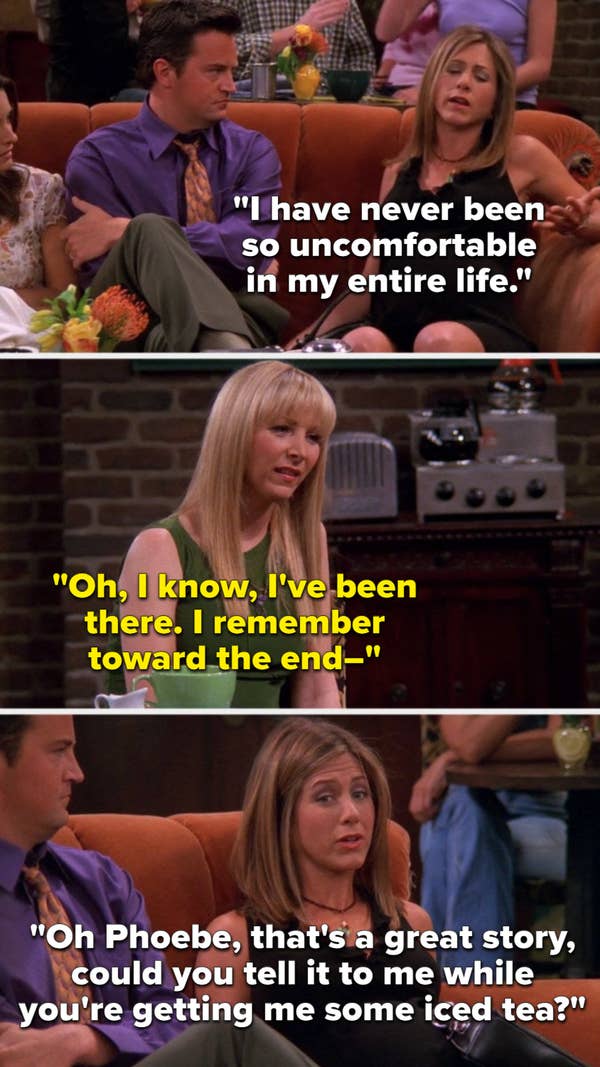 9. Monica and Chandler trying to secretly hook up at Ross's wedding.

10. Joey's song for his identical hand twin.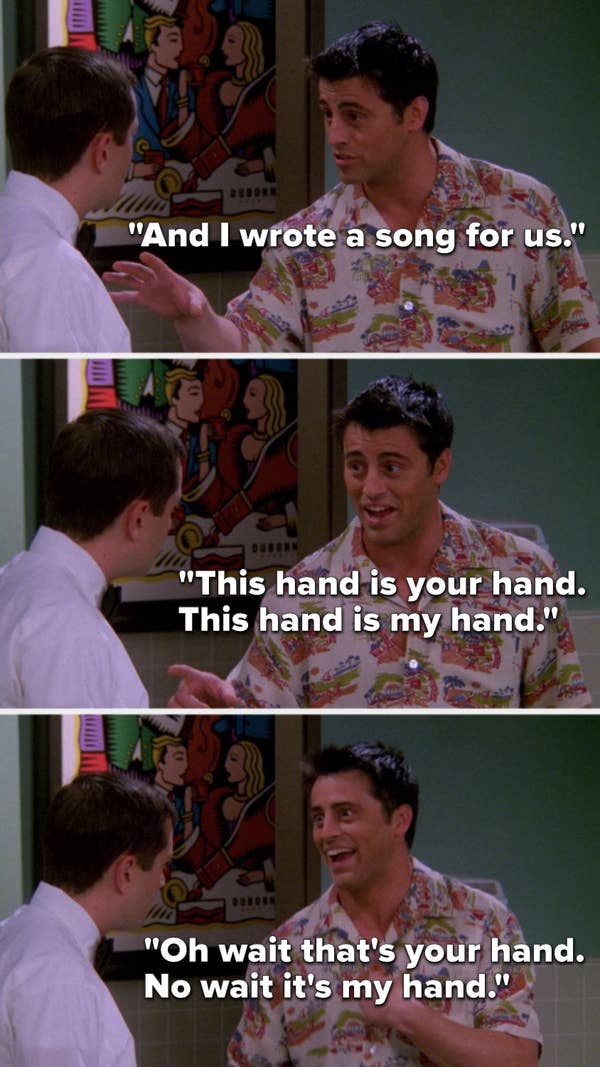 11. Rachel's impeccable takedown.
12. My eyes, my eyes.

13. How often Joey is sexually active.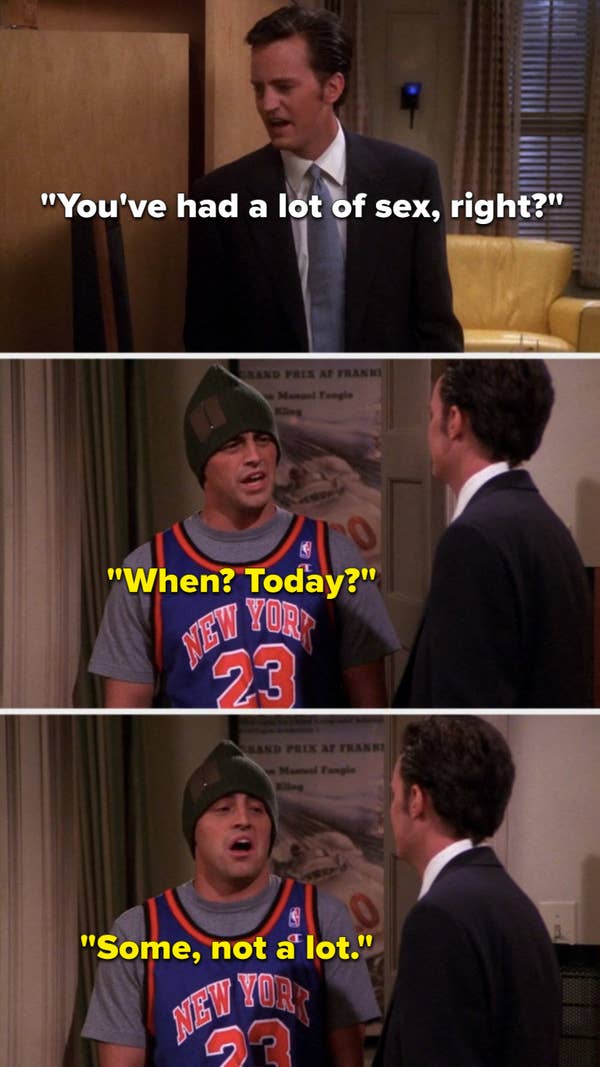 14. The side salad.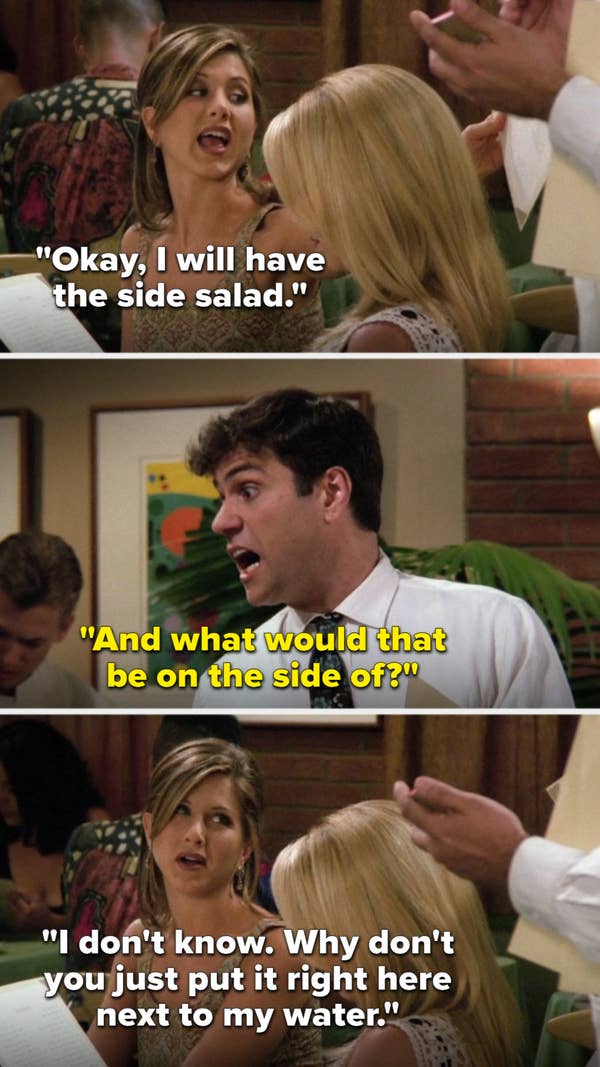 15. College Chandler and College Ross discussing their music.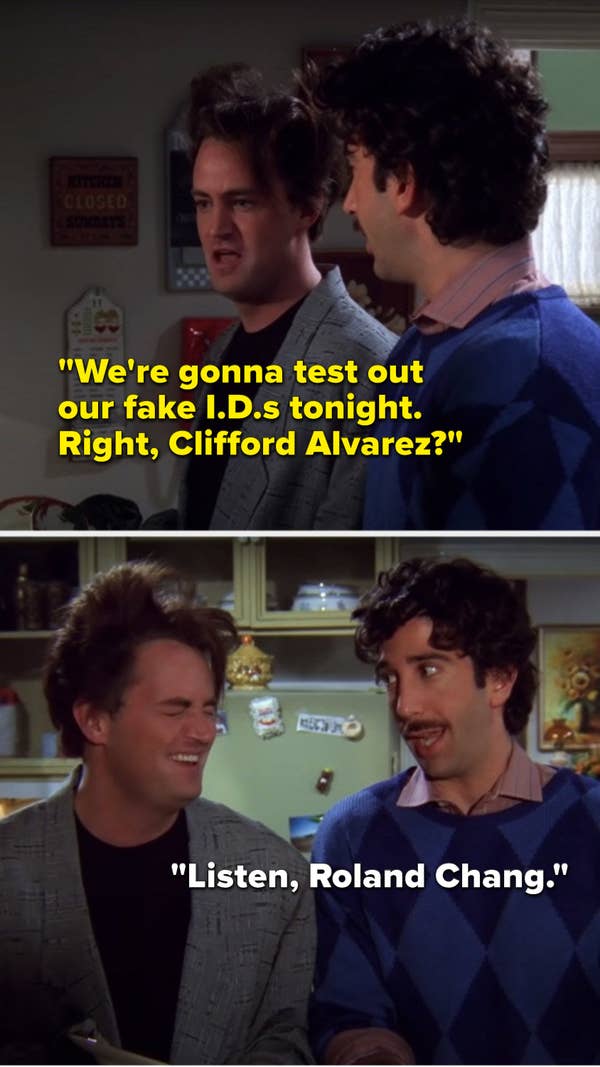 16. And their fake IDs.
17. Phoebe's attraction to Monica and Ross's dad.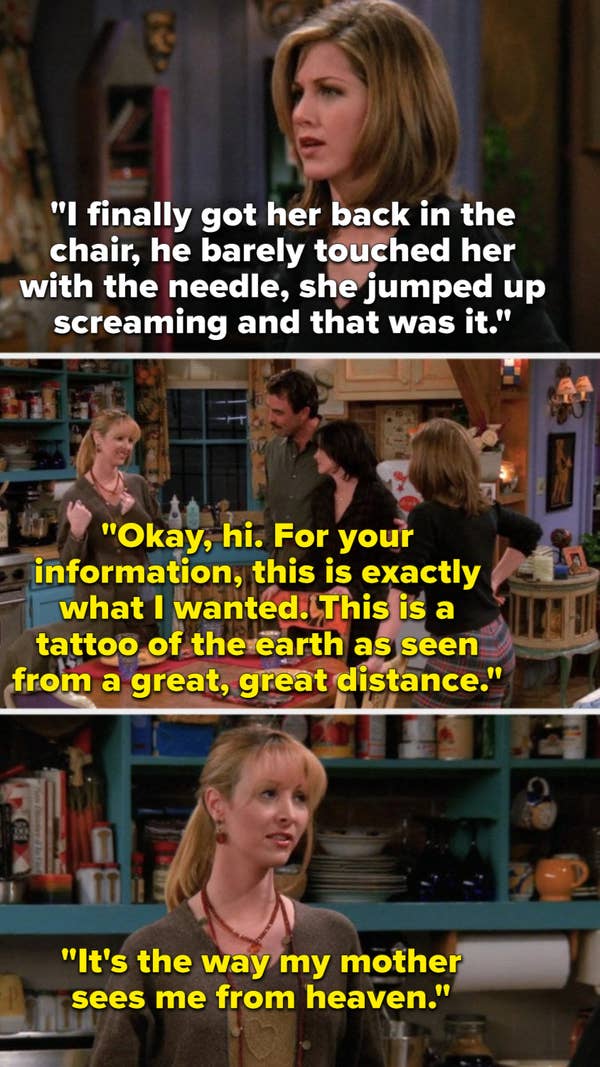 18. Phoebe's tiny dot of a tattoo.