Here are some of the most surprising things that make Friends the show that will always be there for you (when the rain starts to pour).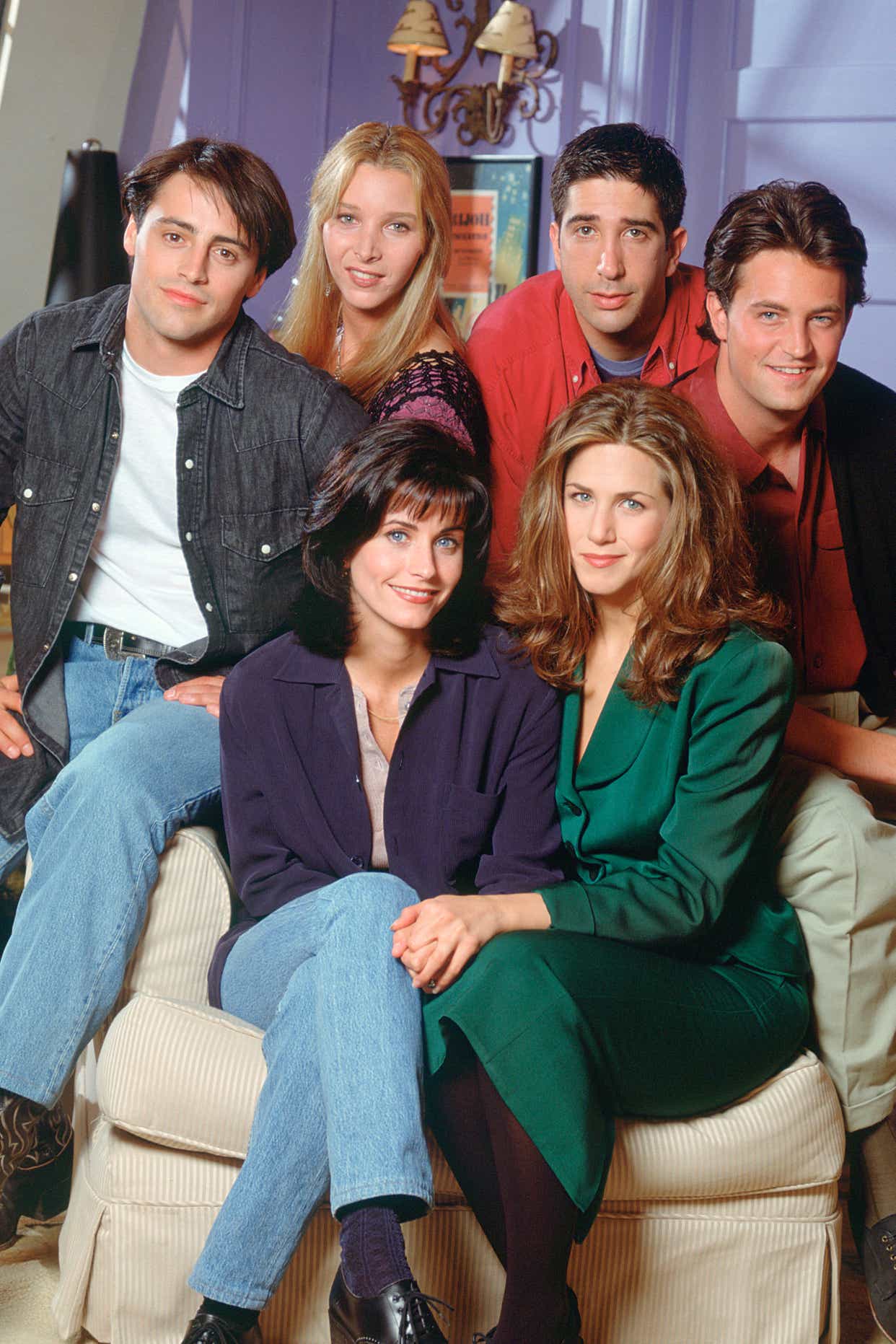 The characters were all named after characters from the soap opera All My Children.Inspiration needs to come from somewhere, right? Chandler's name comes from the All My Children's Chandler family. Rachel Green, from Janet Green. It goes on. Other All My Children characters include Ross Chandler (really!), Monique (who would become Monica) Cortland, Joey Martin, and Phoebe Taylor Wallingford.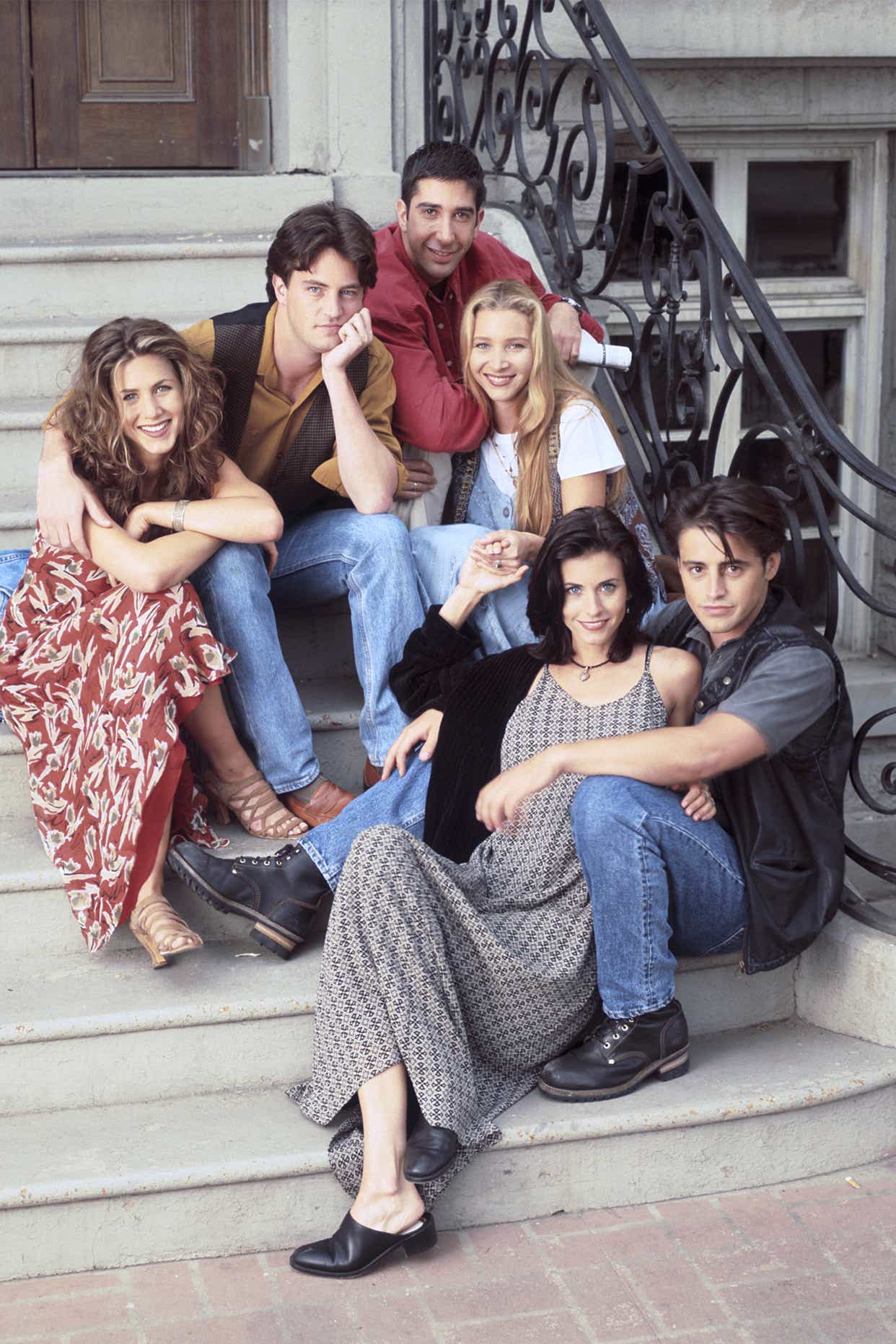 Friends almost wasn't called Friends.There were over 100 titles in the running, including Insomnia Cafe, Six of One, and Across the Hall. Friends was the shortened version of another frontrunner, Friends Like Us.
The fountain scene was absolutely miserable to film.
It was raining. It was 4 in the morning. The Friends cast was splashing around in a park in the cold — and supposed to look like they were having fun while doing so.
Despite being drenched and exhausted, the cast was filled with undeniable hope. They were at the start of something exciting.
"You've got six people in a fountain at 4 in the morning who are about to embark on a journey," Perry said on a press tour. "And they just have no idea what is in store for them—other than it's going to be fun, and maybe it will work."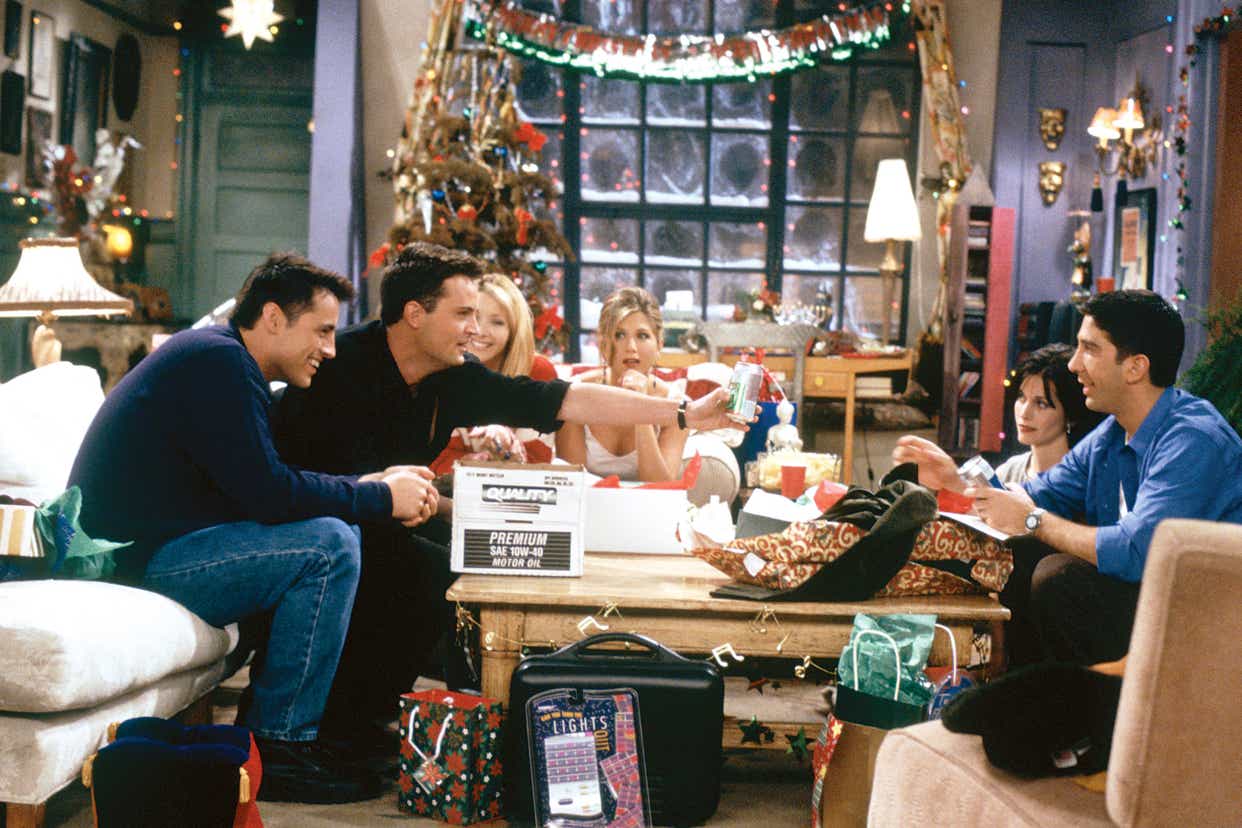 The theme song was a team effort.Creators Marta Kauffman and David Crane co-wrote the Rembrandts' "I'll Be There For You," which eventually hit number 1 on the U.S. top 40 and was an international hit.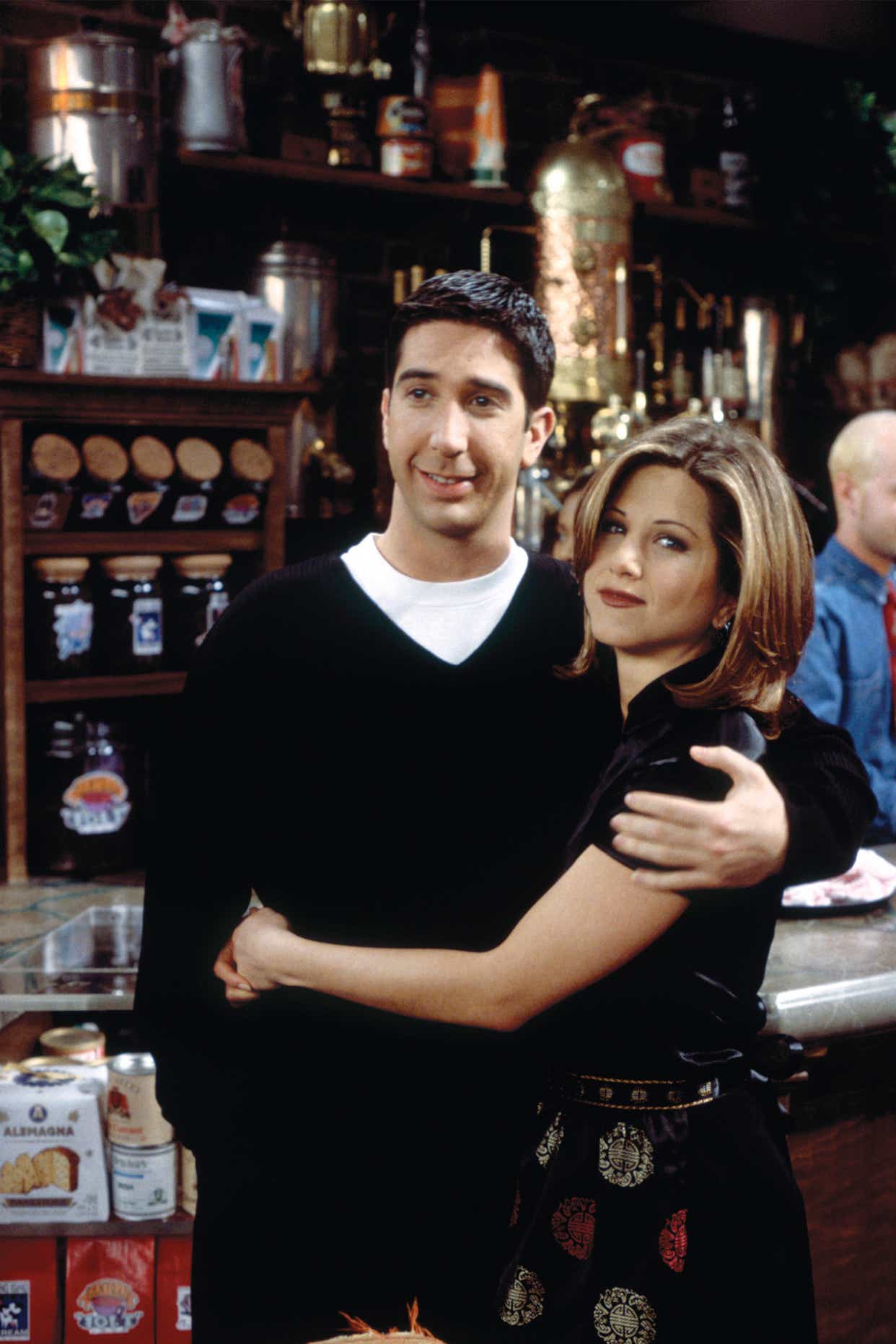 Ross was 29 years old for three seasons.While other characters aged, Ross' age remained static for 60 episodes. Ross also doesn't seem to know his birthday. At one point, he says his birth month is October; another time, December.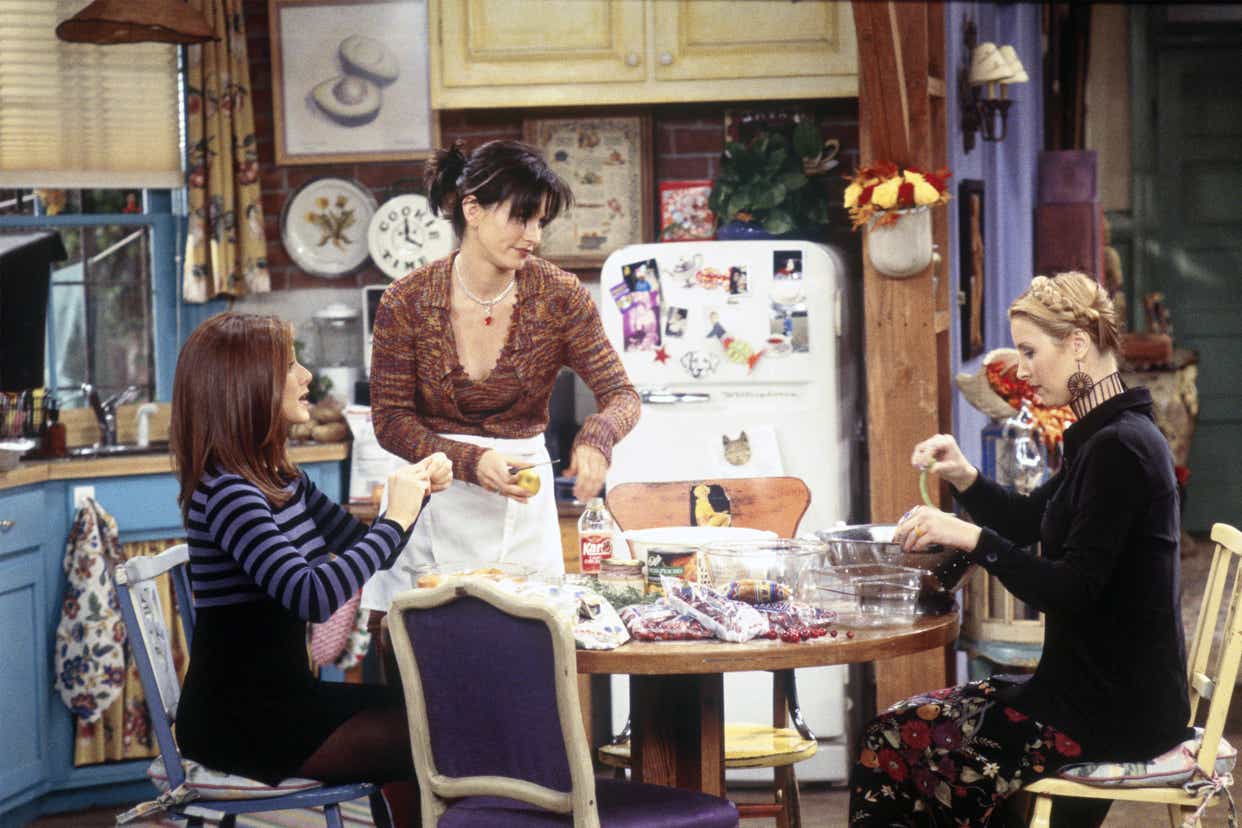 Jennifer Aniston almost left Friends midway through the first season.Aniston wanted to be on Friends — but she was already committed to another project. She filmed six episodes of a CBS sitcom called Muddling Through. She filmed Friends with the understanding that if Middling Through was picked up, then she would leave Friends.
When CBS aired Muddling Through in the summer, NBC retaliated by releasing TV films adapted from Danielle Steele novels at the exact same time as the CBS show, stealing any potential competition.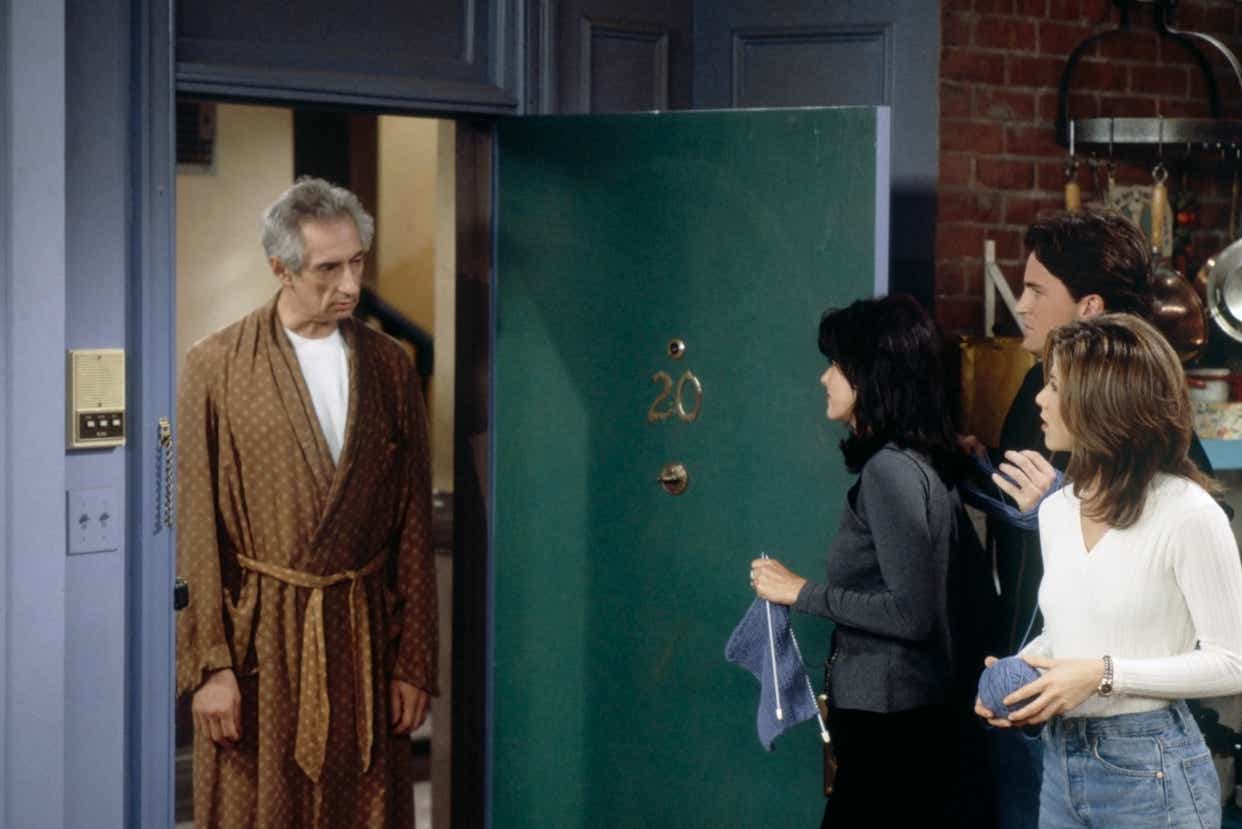 There was supposed to be a seventh friend to attract an older audienceIn his book Generation Friends, Saul Austerlitz reveals that NBC executives wanted showrunners Marta Kauffman and David Crane to add a seventh friend called Pat the Cop or Coffee Joe to attract a Boomer audience. But while writing, all Kauffman could think was how "terrible" Pat the Cop was.
"If only NBC would kill Pat the Cop, they promised, they would give their six protagonists parents in notable supporting roles, and find older guest stars to attract a more mature audience," Austerlitz wrote. NBC agreed.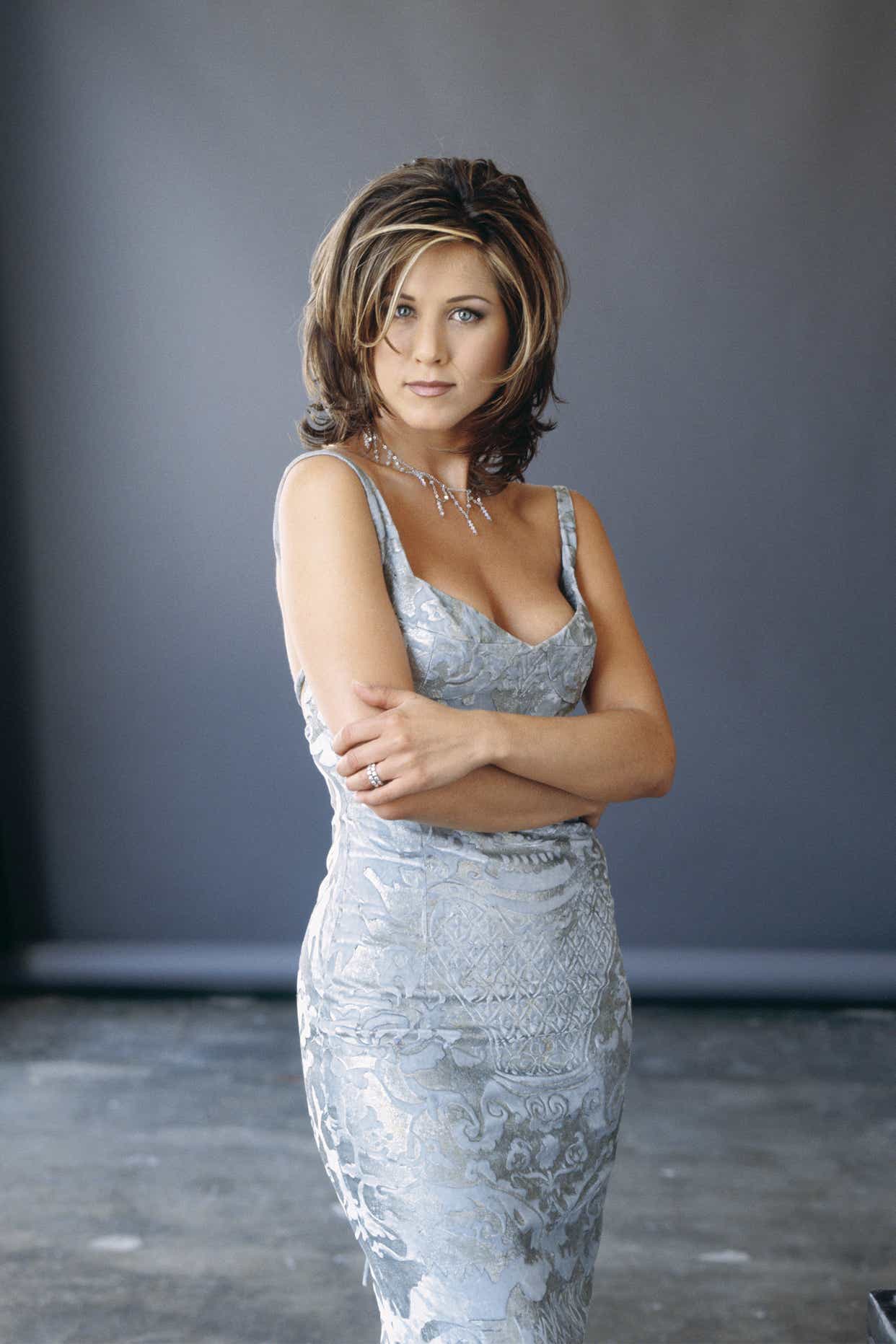 Jennifer Aniston couldn't style the Rachel haircut on her own. The Rachel haircut ignited a movement. But Jennifer Aniston hated the haircut. According to Michael Canalé, the colorist who created the look with stylist Chris McMillan, it was her least favorite hairstyle. She didn't know how to recreate the look.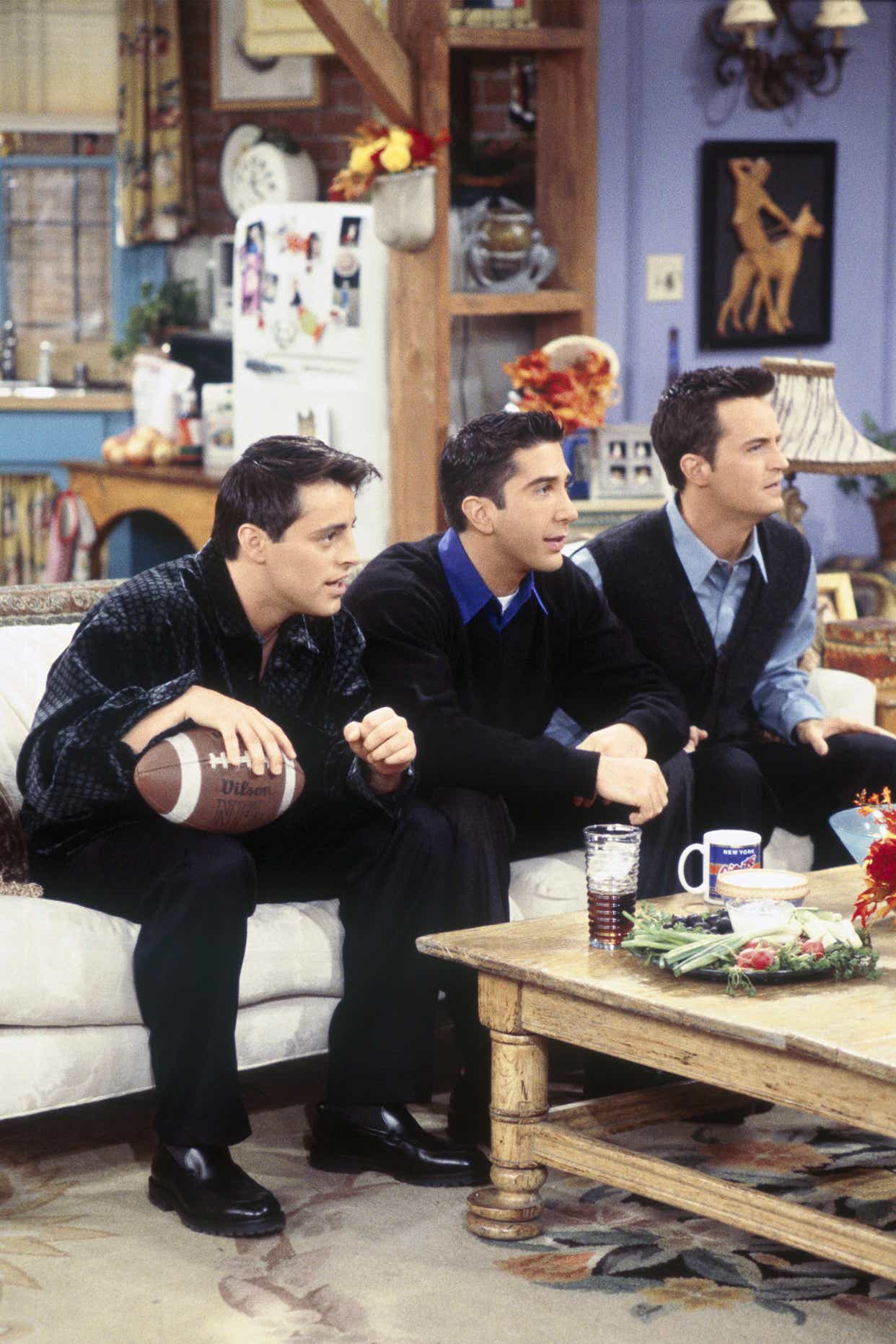 The cast negotiated their historically high salaries as a unit.The cast all earned the same amount in season 1, but come season 2, the salaries differed significantly.
Before season 3, David Schwimmer convinced his co-stars to bargain for salaries as a unit. The show couldn't afford to lose any one member of Friends, and would have to give in to their demands. Schwimmer and Aniston took pay cuts. The castmembers' salaries continued to increase each season. By seasons 9 and 10, they had made it up to $1 million an episode, or about $20 million a season.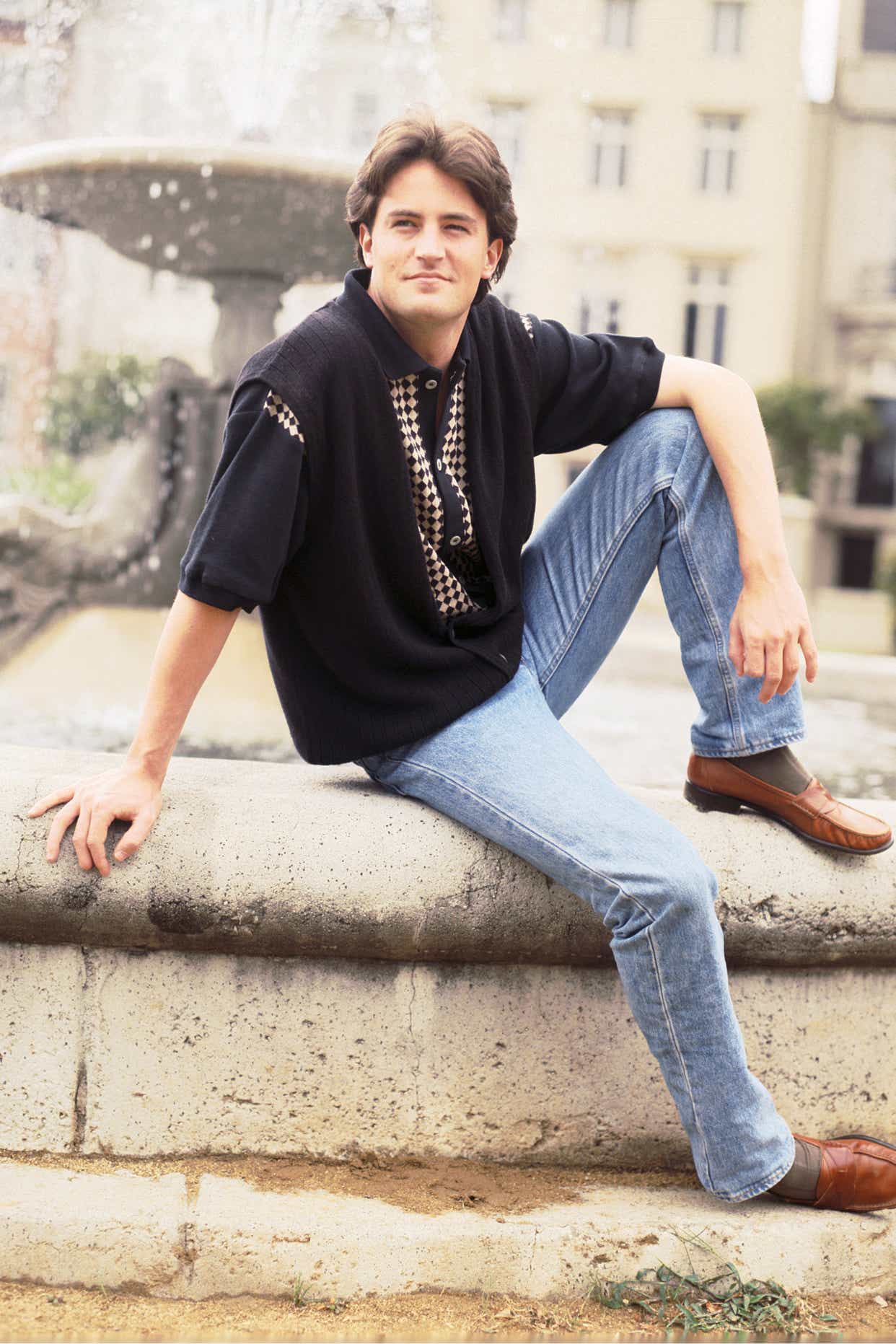 Matthew Perry struggled with addiction throughout Friends .Perry was addicted to alcohol and prescription drugs while filming, often arriving to set with a terrible hangover. He was drinking a quart of vodka a day. In an interview with the BBC years later, Perry said he has forgotten three seasons of Friends entirely. Now, he's outspoken about the recovery process.