1. Archie's music storyline on Riverdale.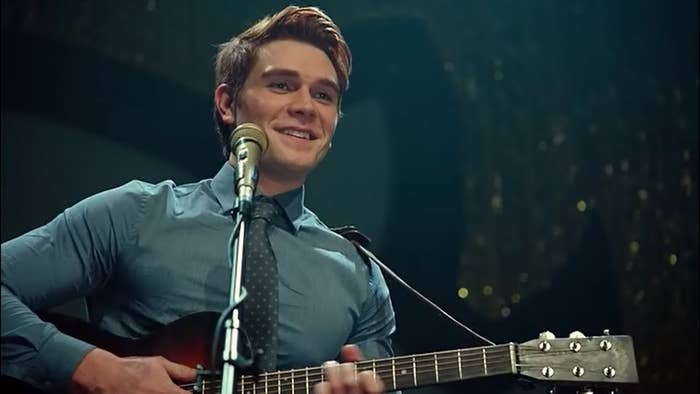 "Enough said."
2. Tom and Ann dating on Parks and Recreation.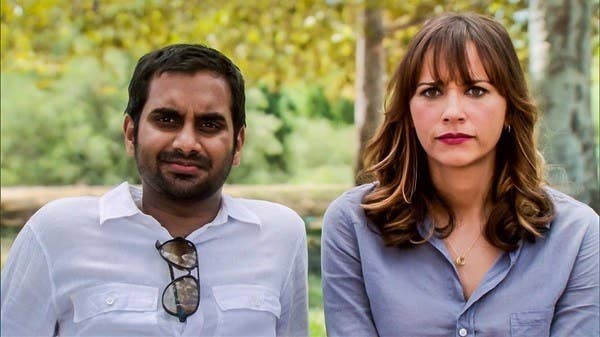 "Parks and Recreation is one of my favourite shows of all time, but Tom and Ann dating was ridiculous. The show clearly didn't lack creative writers, so I have no idea what the hell were they thinking when it was pitched. Just a blemish on an otherwise perfect and wholesome show."
3. Finn praying to a grilled cheese sandwich on Glee because it has Jesus' face on it.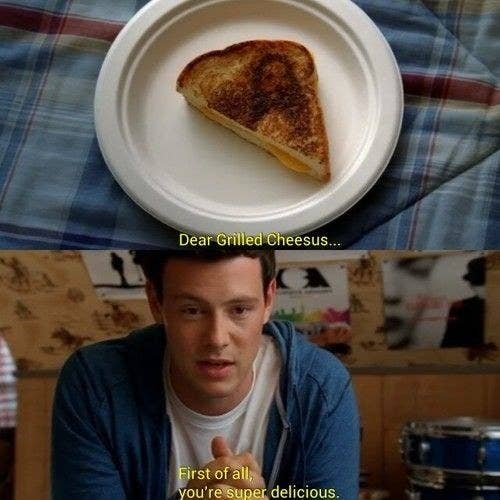 "Finn making a grilled cheese, seeing Jesus' face on it , naming it Grilled Cheesus, praying to it, it not working and him then singing 'Losing My Religion' on Glee."
4. Jughead kicking up a storm about not being able to wear his gang clothes to school on Riverdale.

"That's pretty standard fare for public school."
5. Zelda and Father Blackwood's affair in The Chilling Adventures of Sabrina.

"I couldn't stop cringing over Zelda and Father Blackwood hooking up."
6. Marie's kleptomania storyline on Breaking Bad.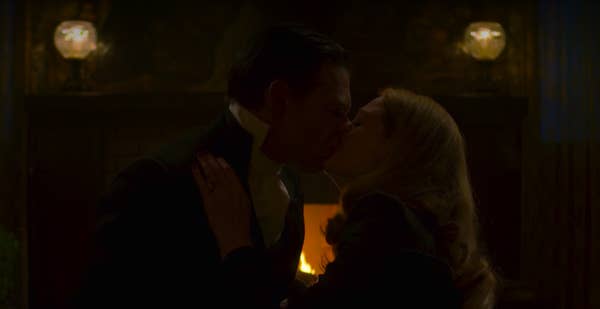 "You're whiny and annoying and nobody cares. Bye."
7. Snow and David stealing innocence from Maleficent's baby in Once Upon A Time.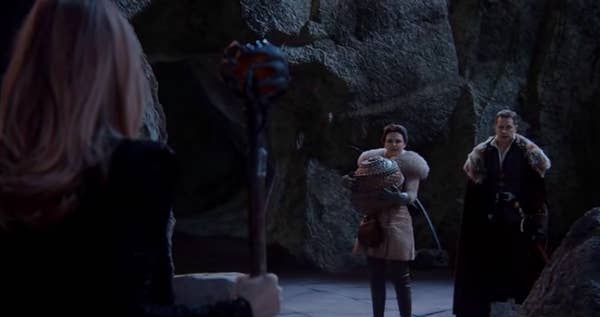 "The first season was so good, but they started making up things as they went."
8. Betty trying to join the Serpents on Riverdale, and so performing a strip routine in front of her mum and a random group of men.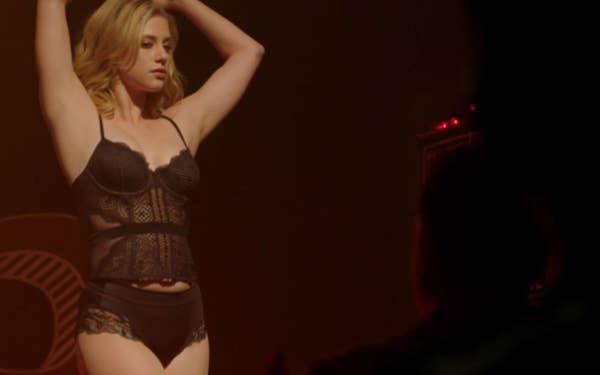 "It was sooo cringey I had to turn my tv off."
9. Kim Bauer getting chased by a mountain lion on 24, and everything that ensues after.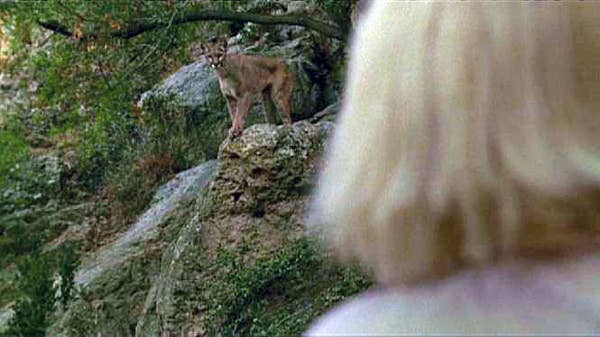 "In the second season of 24 when Kim Bauer ends up in the desert, chased by a mountain lion, and meets up with that crazy guy with a bunker. And she just goes with him! Luckily I stuck with 24 because the rest of the show was so good, but I never got over her being so stupid."
10. The cheese-wheel murder in Midsomer Murders.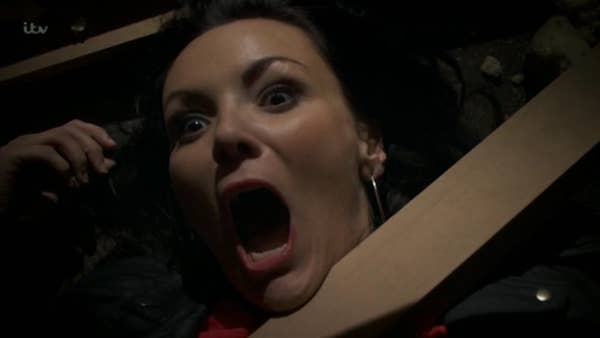 "That episode of Midsomer Murders where a character played by Martine McCutcheon is murdered with a giant wheel of cheese."
11. Luke having a daughter on Gilmore Girls.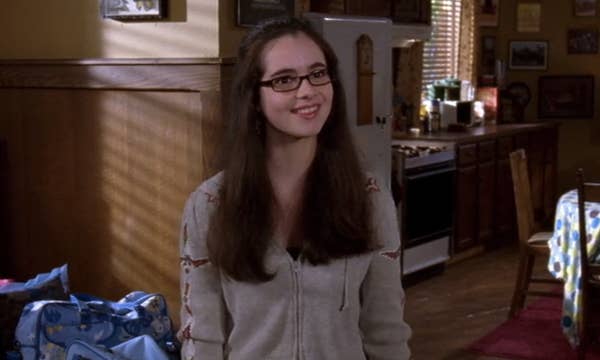 "The whole April plot was just another thing to put between Luke's relationship with Lorelai. Everyone is rooting for them to be together and they just kept throwing obstacles in the way, and it took a revival to finally see them married."
12. A dog eating Dan's heart transplant on One Tree Hill.

"Surely there was another way to prevent him from getting that heart????"
13. Ross being infatuated with his cousin on Friends.
14. Isabel and Denny's "ghost" on Grey's Anatomy.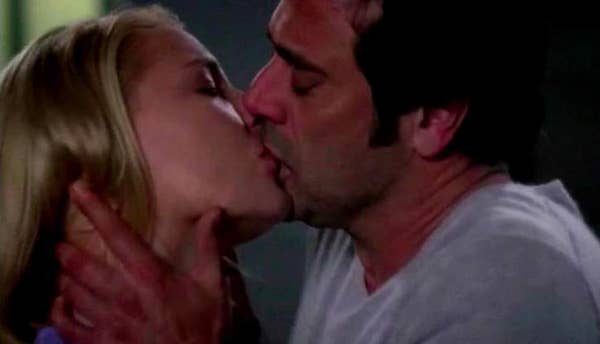 "She's a doctor, her friends are doctors, they work in a hospital, and not one doctor noticed her odd behaviour. Instead, she sees Denny's ghost, has conversations, in front of others no less, and even has sex! All the scenes with that storyline are super cringeworthy."
15. The alien storyline in American Horror Story: Asylum.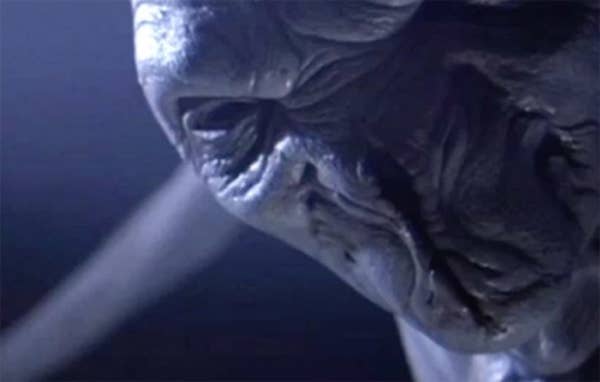 "So unnecessary, and its conclusion was such a dumb way to end arguably the best season of the entire show."