Friends is one of the most celebrated and successful television shows of all time. It is full of lovable characters and iconic moments, it is set in an exciting city, and it focuses on relatable ups and downs of life.
Therefore, over the years, a lot of fan art has been created to honor this series. Viewers have sketched these famous pals, colored the notable spots in the story, and recreated images and lines that are instantly recognizable to all fans. Whether it's illustrations of the gang's favorite hangout spot or mash-ups of the characters in a Dungeons and Dragons world, there's no shortage of creative takes on one of the most iconic sitcoms of all time.
Central Perk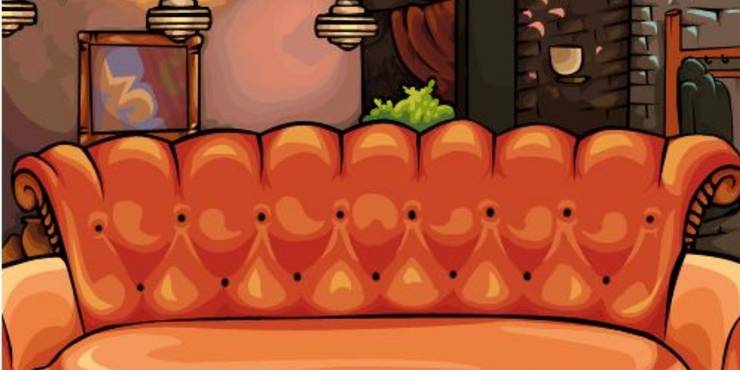 On Friends, the gang's favorite place to hang out was Central Perk, a coffee shop that featured this cozy couch. Many laughs and tears and cups of joe were shared on this piece of furniture, making it a home away from home for these characters.
The Intro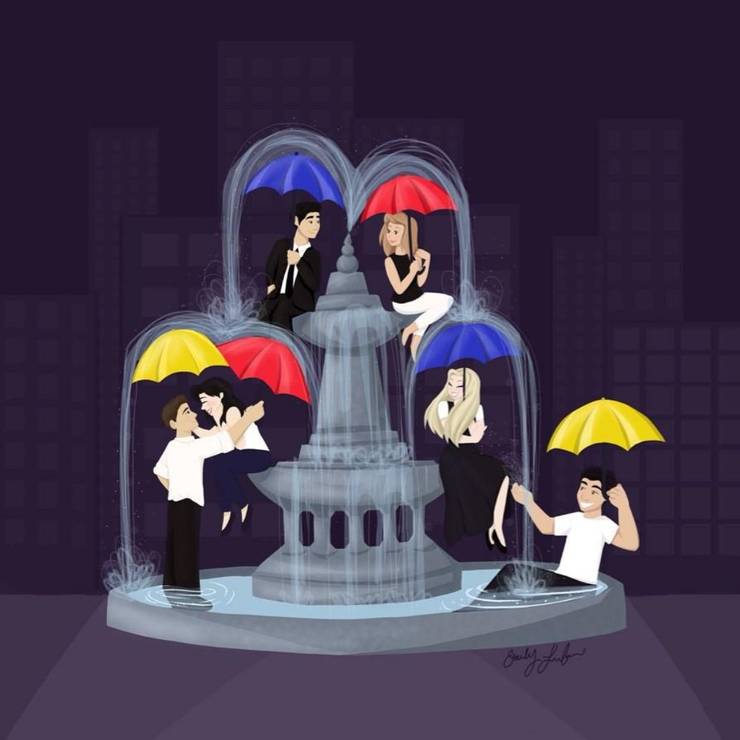 Along with famous TV shows comes famous theme songs, and the introduction to Friends is a classic. There is the clapping, the fountain, and the umbrellas, which were all put on display in this piece by emilysketch_ on Twitter.
Caricatures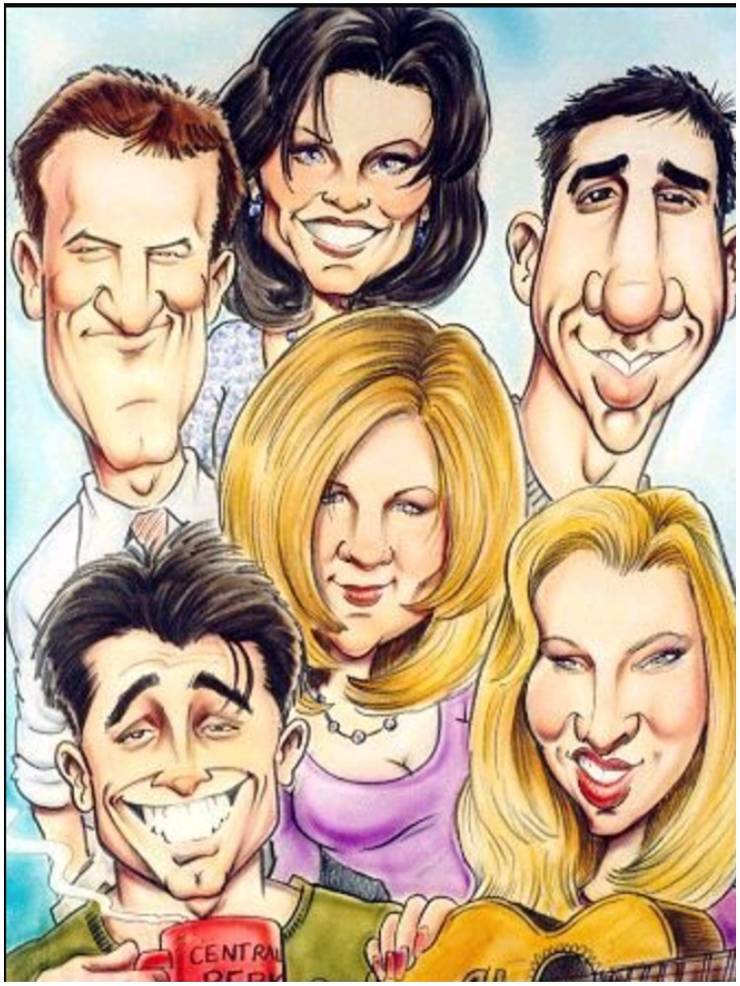 Tourists visiting New York City often make a stop at some of the local artists who specialize in caricatures. These artists draw people in an over-exaggerated and cartoonish way, as seen in this next artwork, which was uploaded to Fanpop by boytoy_84.
Friends + DnD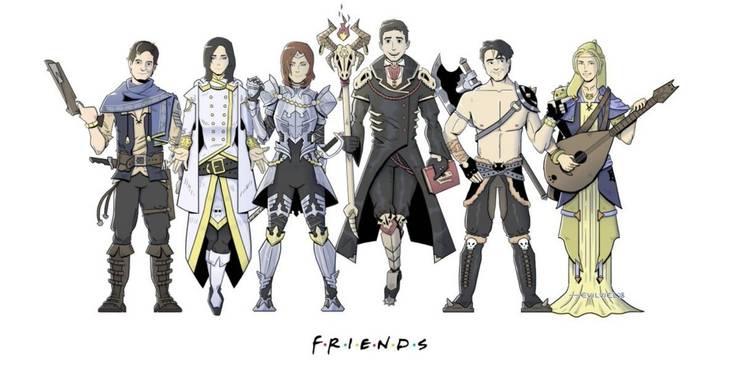 Some pieces of fan art combine two fandoms, such as Friends and Dungeons & Dragons, a fantasy tabletop role-playing game.
Catchphrases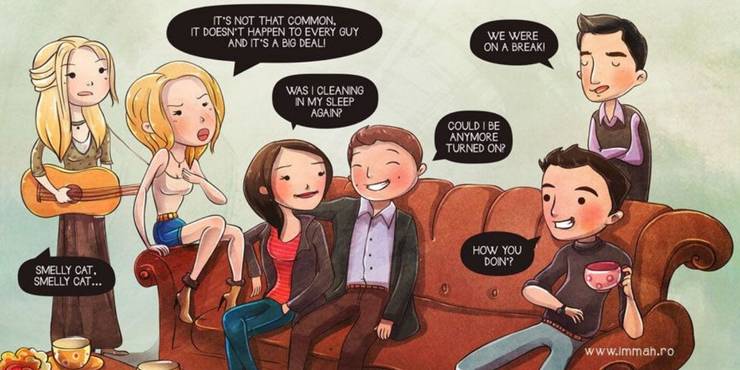 Another example from Deviant Art was done by Immah, and it has several notable features.
The One With All The Thanksgivings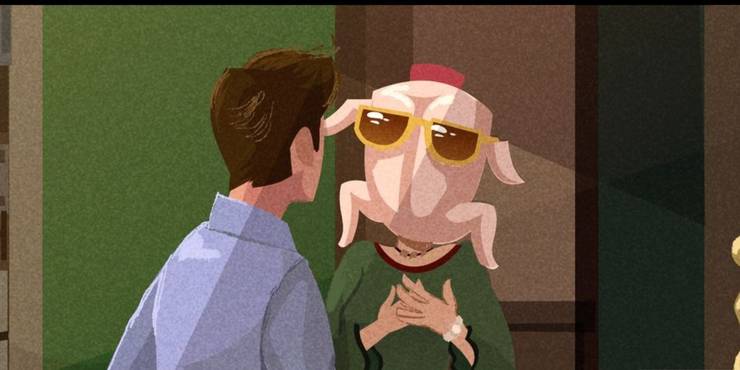 The relationships on television shows are some of the audiences' favorite parts, and Friends had a couple of iconic relationships, like Monica and Chandler. Those who are familiar with the show know the scene that featured Monica with a turkey on her head. And those who really know the show know that that was the moment when Chandler told her he loved her for the first time.
Bros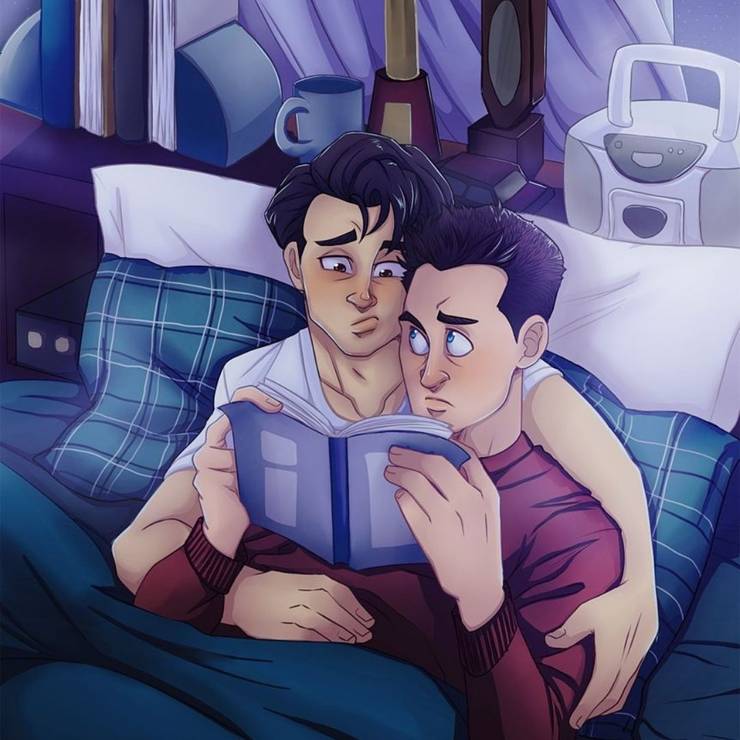 Another fan favorite relationship on the show is the friendship between Joey and Chandler. While all of the characters were like family, there was something very special about the bond between these two goofy guys.
Art That Can Be Heard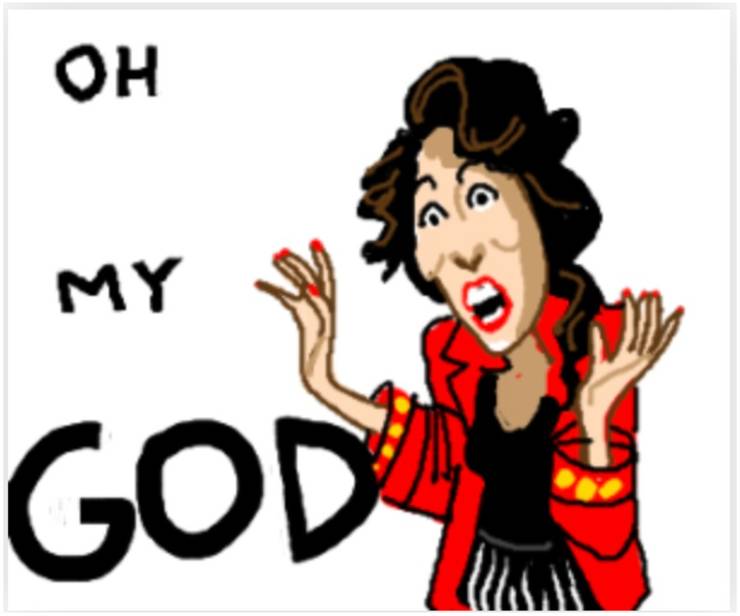 Who else can hear this voice perfectly? Friends would not have been complete with Janice, who had an on-again, off-again relationship with Chandler. She would enter a room, popping up out of nowhere, saying this line in the most grating and annoying voice imaginable.
Picture Frame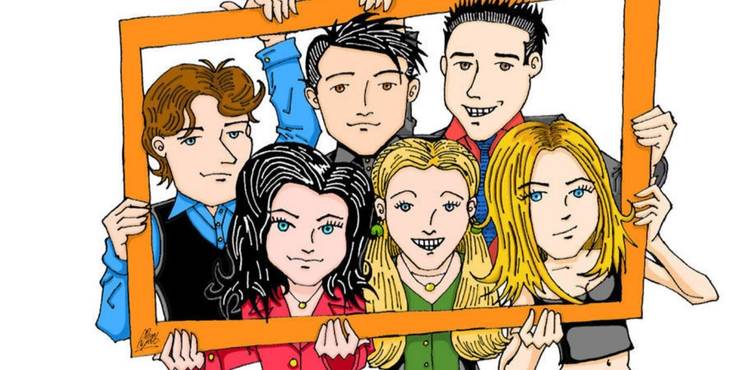 A popular real-life photo of the cast has them holding up and posing behind a picture frame. AuntyRichie made a cartoon version of this image.
Iconic Words & Images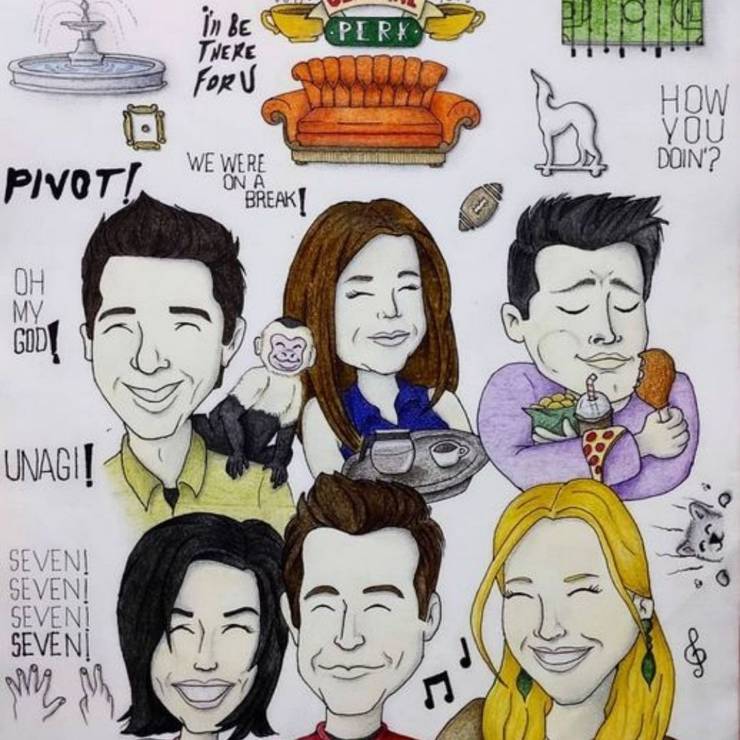 This final piece of fan art, by Shabaz Shaikh, also put the characters on display in an animated way … but there's more. There is the fountain and the couch. There is the iconic quotes, like "How you doin'?" and "Pivot!"