When Friends premiered in 1994, the six leads of the series quickly became America's favorite best friends. The gang stuck together through thick and thin for 10 years, from 1994 to the finale episode in 2004. The gang definitely had their ups and downs, and at times it was hard to imagine how these friends stayed so close for so long considering some of the huge bumps along the way.
Well, it appears that fans have Monica Geller to thank for keeping the group so tight. From hosting the gang for countless holidays and providing endless meals, Monica was easily the glue that held the group together.
She's Related To Ross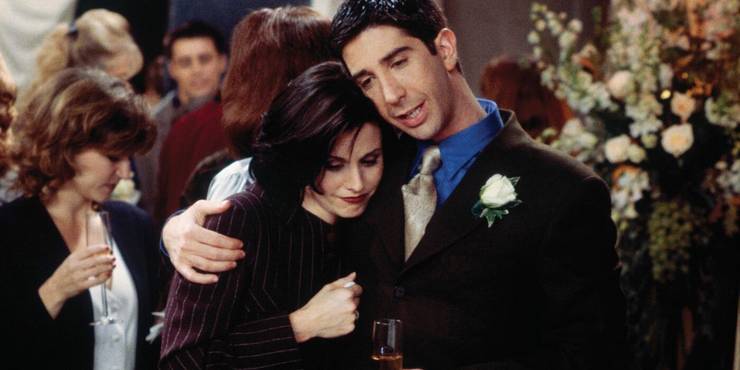 While Ross hasn't always been the best brother to Monica, being related to him definitely has its perks. Ross is close with both Joey and Chandler which has kept Monica close with the boys as well. Due to this, Monica easily became the strongest link between the guys and girls within their friend group.
She's Always The Hostess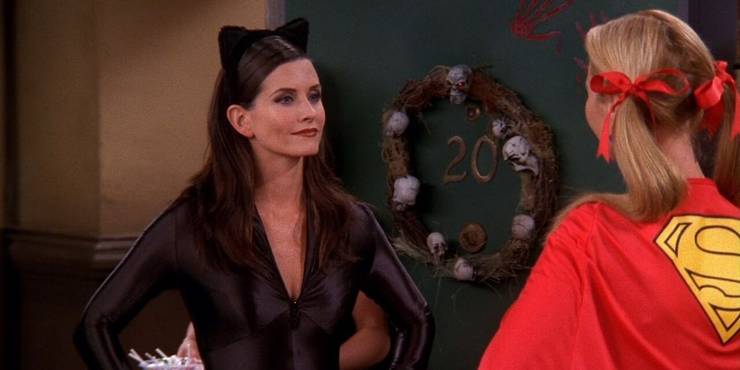 As any Friends fan knows, Monica is "always the hostess." Monica definitely has a knack for getting people together. She is a huge people-pleaser and shows her love through cooking and providing for her friends. Monica is always hosting the gang whether it's for Thanksgiving, a Super Bowl party, or a Halloween Party.
She Has The Apartment

Aside from Central Perk, Monica's apartment is the gang's primary meeting place. The friends are almost constantly spotted spending time at Monica's. The gang even makes it a point to stop in before and after work. This apartment is essentially the gang's social hub and without it, they wouldn't be able to comfortably see one another so casually and frequently.
She's Known Rachel Forever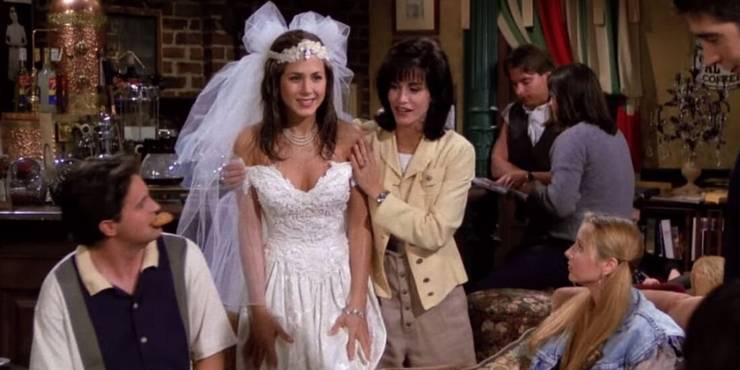 There's no denying that Monica is the essential link between Rachel and the rest of the gang considering Monica has known Rachel since high school. Had Monica not introduced Rachel to the group when they reunited at the beginning of the series, Rachel may have never become a member of the gang.
She's With Chandler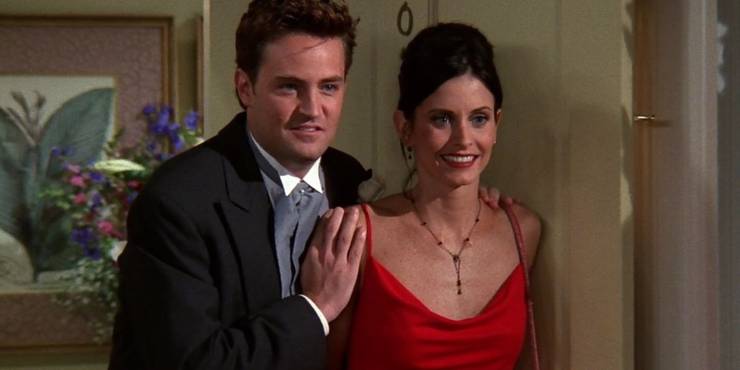 Monica's strong ties with each member of the gang certainly make her the glue that holds the group together. Not only is she long-time best friends with Rachel and closely related to Ross, but she also becomes romantically involved with Chandler at the end of season four.
She Lives Above Central Perk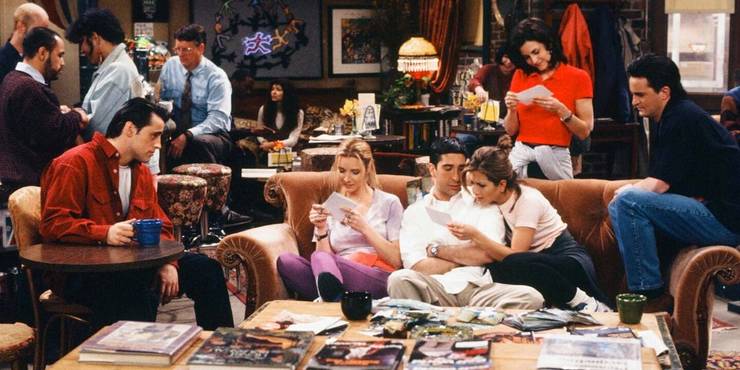 Living above Central Perk certainly has its benefits. Whenever the gang is at Monica's, they're just steps away from her daily dose of caffeine. The coffeehouse is easily one of the gang's favorite hang-out spots. If the six friends aren't at work or at home, they're probably at Central Perk sipping coffee from oversized mugs on that iconic orange sofa.
She Has A Fully Stocked Fridge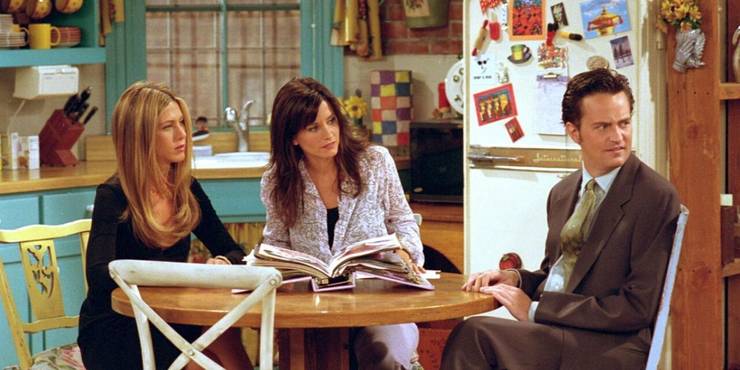 Not only is Monica's apartment the social hub due to location, but it's also due to the fact that she maintains a fully stocked kitchen. This definitely plays a hand in the guys spending more time at Monica's place. They all love food, especially Joey, and Monica's kitchen is the cheapest place to go for a bite to eat.
She Has A Spare Bedroom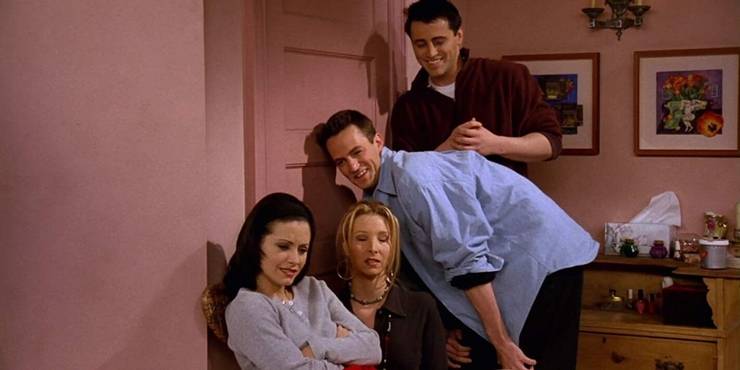 In season six, fans see Rachel move out of Monica's apartment due to Monica and Chandler's decision to move in together. The two shared a room so from season six on, Monica's apartment had a spare bedroom. This was a great advantage as it provided a place for the gang to stay when needed.
She's A Chef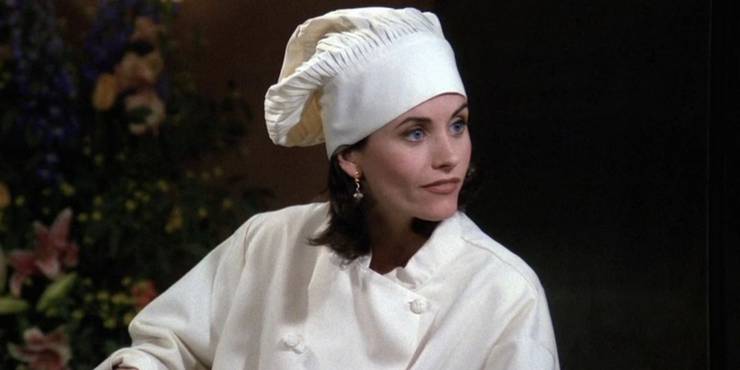 Monica being a chef is a huge perk for the gang. Not only does she consistently go out of her way to host events for her friends, but she also cooks lots of meals for them. From Thanksgiving dinner to homemade candy and jam to a dozen lasagnas, Monica has made it all.
She's The Responsible One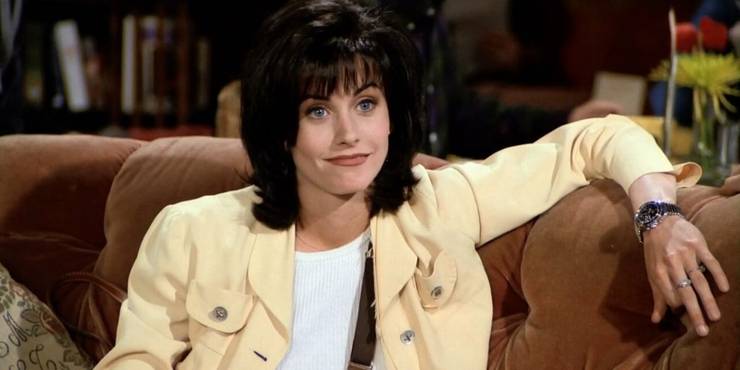 Aside from having the best apartment and cooking skills, Monica is without a doubt, the most responsible friend. She prides herself on thinking things through logically and encourages her friends to do the same, well, most of the time.