A considerable part of what has made Friends one of the biggest sitcoms and TV shows of all time is how memorable and beloved the characters are and how iconic many aspects of the show have become. Alongside the six main characters, some supporting characters, and Central Perk, the show is infinitely quotable.
The king of the quote on Friends is, of course, Chandler. He has so many funny moments throughout the show's 10 seasons with his sarcastic persona oozing humor at all times. Chandler is the master of the one-liner due to his blend of being funny alongside being insanely sarcastic. Here are just 10 of Chandler Bing's many, many hilarious, sarcastic one-liners.
"I'M GLAD WE'RE HAVING A REHEARSAL DINNER. I SO RARELY GET TO PRACTICE MY MEALS BEFORE I EAT THEM."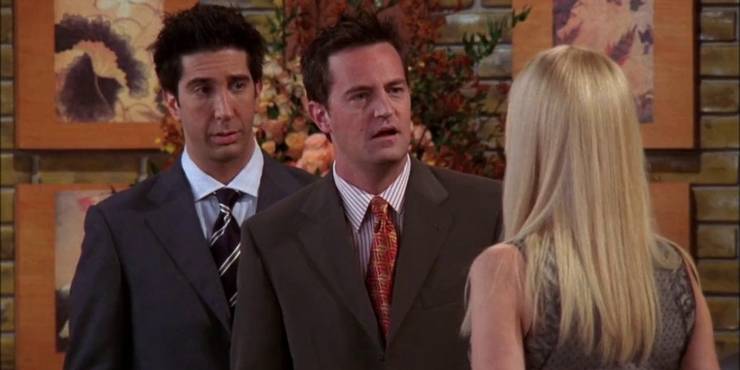 This is one of those stupid Chandler jokes that are just so painful to admit you laughed at. Coming to Phoebe's rehearsal dinner, Chandler could not help himself and cracked this line as he entered the room.
"ITS SEVEN YEARS AGO. MY TIME MACHINE WORKS!"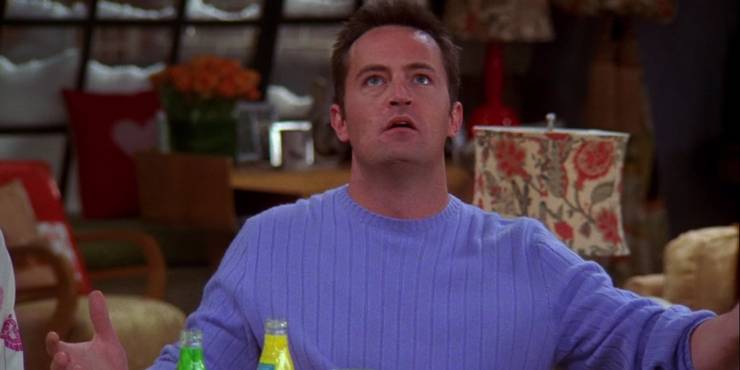 Here is another classic, simple, sarcastic Chandler line. When Ross barges in to complain about Mark and Rachel having dinner, saying Mark wants to get in her pants, Ross forgets this is season 10, not season 3.
"DEAR GOD! THIS PARACHUTE IS A KNAPSACK!"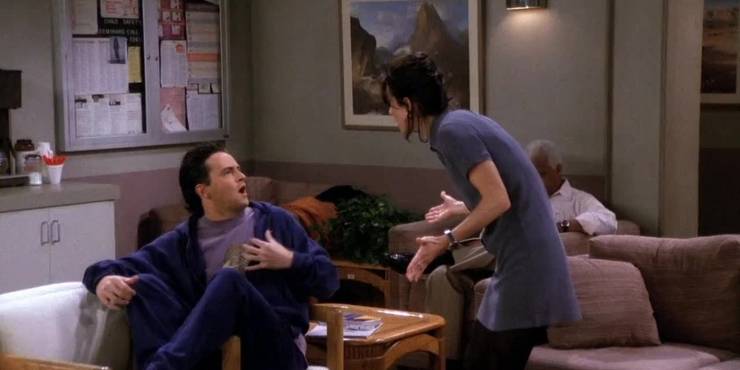 This quote goes back to the early seasons and is a hilarious and well-known line from Chandler that mirrors his personality. When Chandler and Monica engage in a conversation about kids and marriage, Chandler offers to marry Monica if they are single at forty, much to her dismay.
"OH NO, TWO WOMEN LOVE ME. THEY'RE BOTH GORGEOUS AND SEXY. MY WALLET'S TOO SMALL FOR MY FIFTIES AND MY DIAMOND SHOES ARE TOO TIGHT!"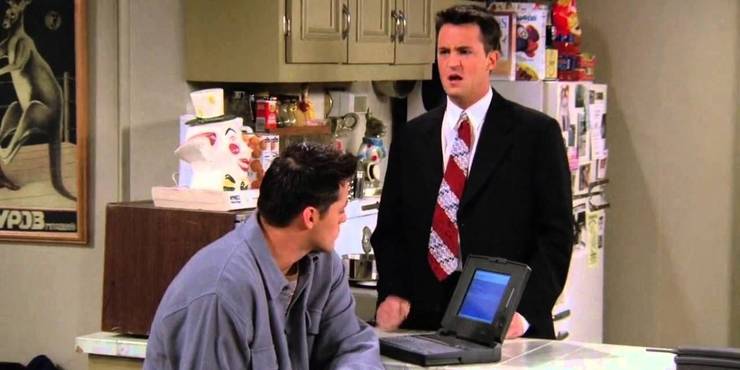 As all fans of the show know, Chandler and relationships did not mesh well in the show's early seasons. Chandler often found himself desperate for love but scared of commitment, and it led to some sad, and some hilarious, moments.
"YOU SURE HES GONNA BE ABLE TO CRACK THAT CODE?"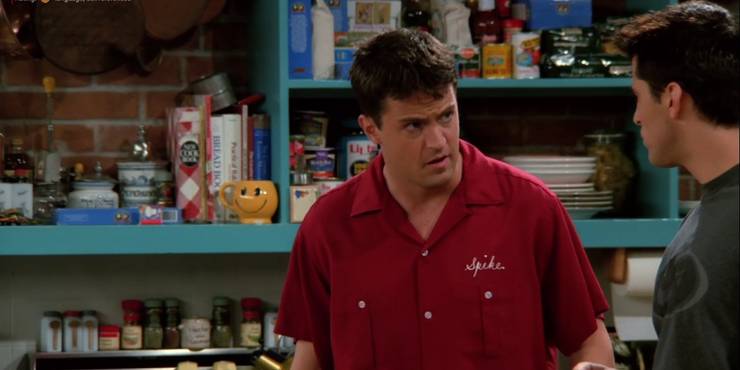 The premiere of season 2 was excellent and filled with hilarious moments. A lot of these came from Chandler and Joey concerning Joey's more-than-questionable tailor.
"I'M SORRY WE DON'T HAVE YOUR SHEEP."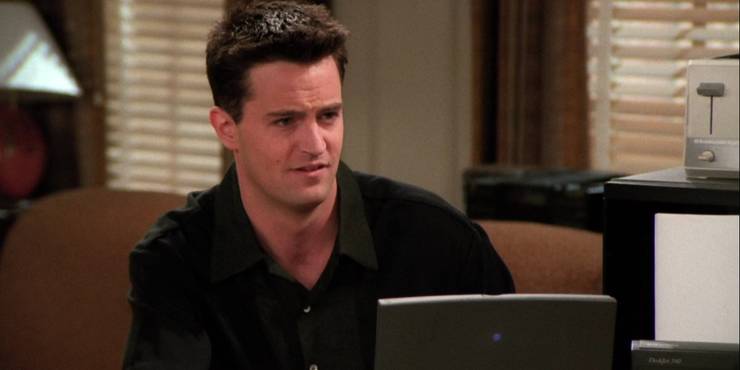 It is not just Joey that Chandler is not afraid to make fun of or give sarcastic comments to. It is his entire gang. Rachel is not exempt from this and gave him all the ammunition in the season two finale with her maid of honor outfit.
"I'M NOT GREAT AT THE ADVICE. CAN I INTEREST YOU IN A SARCASTIC COMMENT? SOME CHEESE?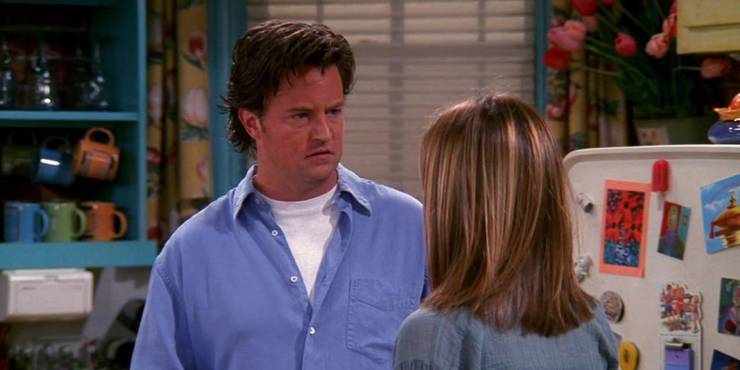 If there is any one line on this list that sums Chandler up to a tee, it is this one. Following Joey's admission of his feelings to Rachel, things get awkward between the pair until eventually, Rachel seeks advice from Monica and Chandler.
"YOU HAVE TO STOP THE Q-TIP WHEN THERE'S RESISTANCE."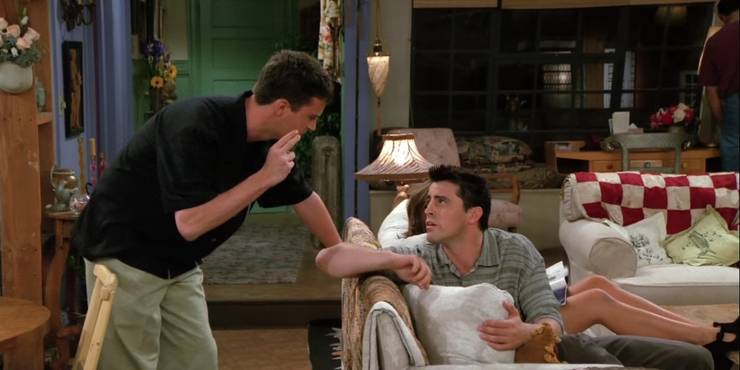 Going back to the season two premiere, to a quote that came a bit earlier, it is another example of brilliant humor involving Chandler and Joey. It is a reasonably dopey moment from Joey, and Chandler retaliates with the perfect line.
"SO IT SEEMS LIKE THIS INTERNET THING'S HERE TO STAY, HUH?"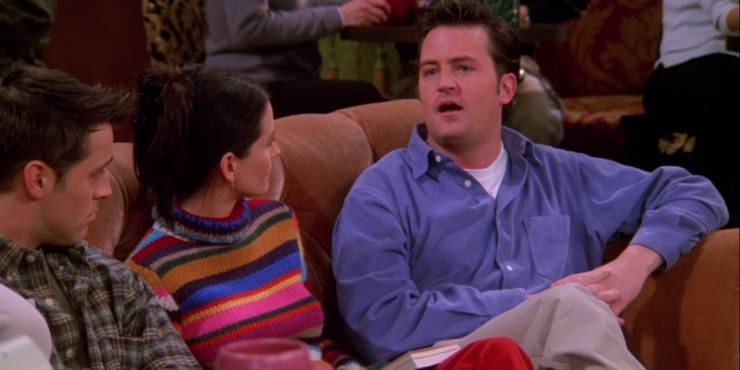 Chandler may be Friends' funniest character, but he is also by far the most awkward. He does not handle social situations well, and his combination of insecurity and using humor as a defense mechanism provides some hilarious lines.
"WELL, MAYBE HE WAS NERVOUS."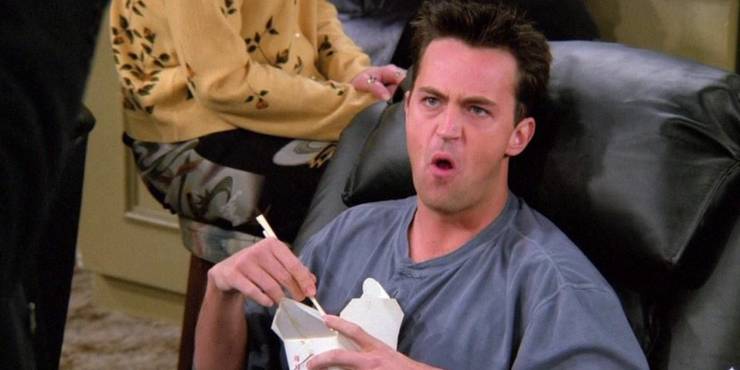 Many Chandler Bing sarcastic one-liners could make their way onto this list, even to the top. But, this list is topped off by one of the shows funniest lines ever, coming from the brilliant season 2 episode where Joey and Chandler refuse to get out of their chairs, you know, "The One Where Ross And Rachel… You Know."