It is no secret that Kaley Cuoco and Johnny Galecki dated between 2007 and 2009 while filming the first seasons of The Big Bang Theory. The actors kept their relationship out of the spotlight until they broke out. During an interview, Cuoco said that their relationship was a big part of her life, but no one knew about it. Fans just found out about their romance in 2010, when Cuoco talked about it for the first time.
10.It Was Love At The First Sight – But Just For One Of Them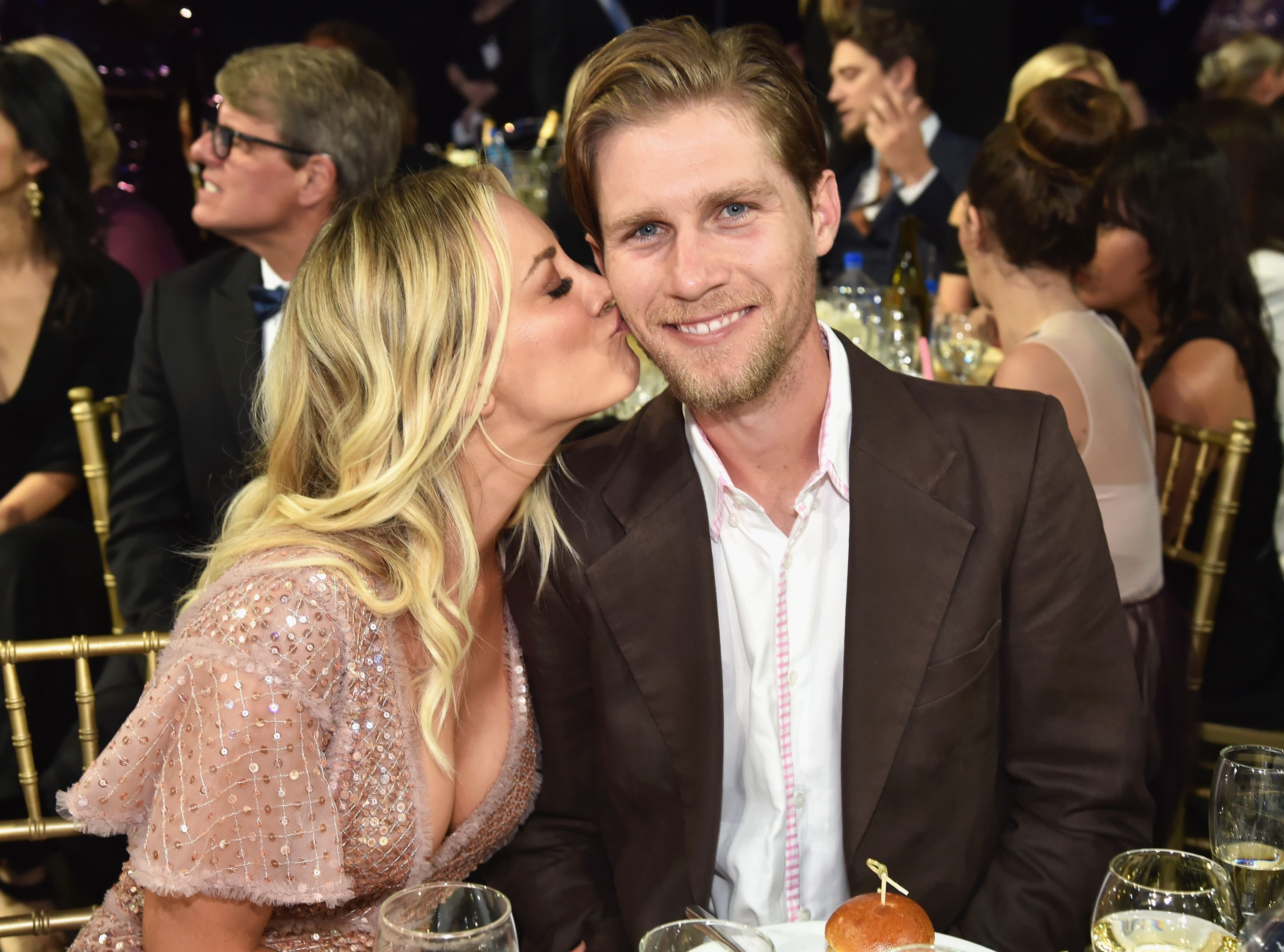 Kaley Cuoco and Johnny Galecki first met when they were shooting The Big Bang Theory's pilot, and it was love at first sight! At least for Kaley Cuoco. "We dated really early on for almost two years. When we did the pilot, I was crushing so hard on Galecki, but he had a girlfriend," Cuoco said during an interview with Armchair Expert.
9.It Was Not Fun To Keep It A Secret
Kaley Cuoco and Johnny Galecki were mad about each other, and they had a lot of fun together. However, they could never go anywhere together, and they didn't like to deny it. At some point, Cuoco realized that it was not the relationship she wanted. The actress said in an interview that they even just told the other members of the cast five months after they were dating.
8.The Cast Also Helped To Keep A Secret
During an interview, Kaley Cuoco said they told the other cast when they were dating for five months. They never talked about it, but their friends were also discrete about the relationship, and there were no rumors about it in the press.
7.There Was No Drama When They Broke Up
While Penny and Leonard's relationship was taking off on screen, the actors were living the opposite. Cuoco and Galecki decided to break up, but it was no drama involved in their decision. "We weren't weird, which is what was weird; it was a mutual breakup, and you can rarely say that," Cuoco said in an interview.
6.Chuck Lorre Might Have Added Racy Scenes On Purpose
After Kaley Cuoco and Johnny Galecki broke up, they noticed that their characters were sleeping together more than ever. Cuoco said that she remembers that the show's creator, Chuck Lorre, wrote scenes where their characters were often on bed together.
5.Johnny Galecki Avoids The Topic
While Kaley Cuoco had no problems talking about their relationship, Johnny Galecki didn't like to talk about it while filming The Big Bang Theory. During an interview in 2013, the actor said that he wasn't trying to be enigmatic, but he didn't want it to conflict with people's acceptance of Penny and Leonard. "I get the curiosity, but I don't want to distract from the story," he said. The actor also added that Cuoco is not an ex but part of his life.
4.Cuoco's Husband And Johnny Galecki Also Get Along
Kaley Cuoco and Johnny Galecki have both moved on. The Flight Attended star tied the know with Karl Cook in 2018, while Johnny Galecki and his then-girlfriend Alaina Meyer welcomed their first baby in 2019. Cuoco and Galecki are close friends, and they don't hide how important their friendship is. It doesn't seem to bother their partners.
3.They Celebrated Their Millionaire Contract Together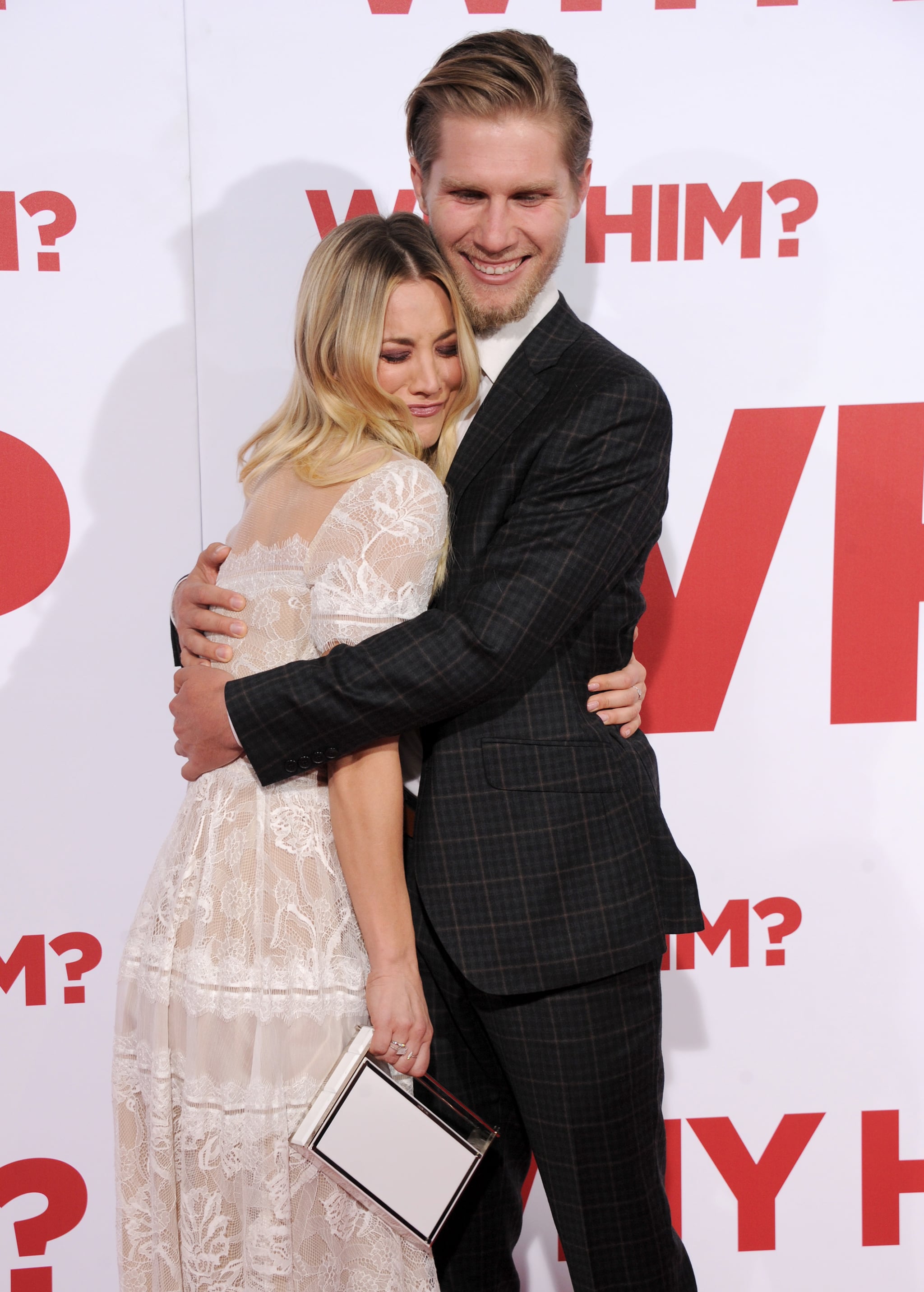 The Big Bang Theory was one of the most popular shows on television. By season 10, the cast was making $1 million per episode, and Cuoco was happy she could share the moment with her best friend. During an interview, the actress said that both would call each other and have long conversations about it. Cuoco said she was aware that it was a once-in-a-lifetime opportunity.
2.They Tease Each Other On Social Media
Kaley Cuoco and Johnny Galecki remained best friends, and they don't avoid remembering they dated years ago. This year, Kaley Cuoco decided to celebrate Valentine's Day by posting a picture with her husband and the caption: "Happy 5 years to the weirdest person I know!" she wrote. "I don't remember a moment before you entered my life.. what a boring life that must have been! I love you."
1.They Are Closer Than Ever
After filming 12 seasons of The Big Bang Theory, most people can assume the cast doesn't keep in touch that often. Not having the chance to see her friends often was one reason why Cuoco freak out when she first heard about the cancelation. However, at least Cuoco and Johnny Galecki seem to be closer than ever. The actress said that they talk multiple times during the week. She also said that he became a proud dad, that sends many pictures of his baby.