How I Met Your Mother is one sitcom that fans will always be binging on repeat, and it's probably the best out there when it comes to Halloween episodes. From the iconic slutty pumpkin to whatever weird thing Ted Mosby comes up with, there's plenty of awesome costumes to go around.
10.Sonny & Cher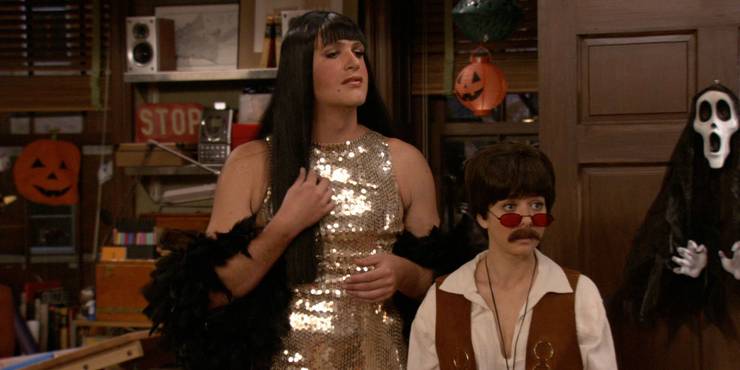 Marshall and Lily rightfully deserve to be on this list multiple times, and it's because their costumes are too hilarious and unique to ignore. They decided to go as Sonny and Cher, but to switch it up – Marshall went as Cher, and Lily as Sonny.
9.Ted's 'Hanging Chad'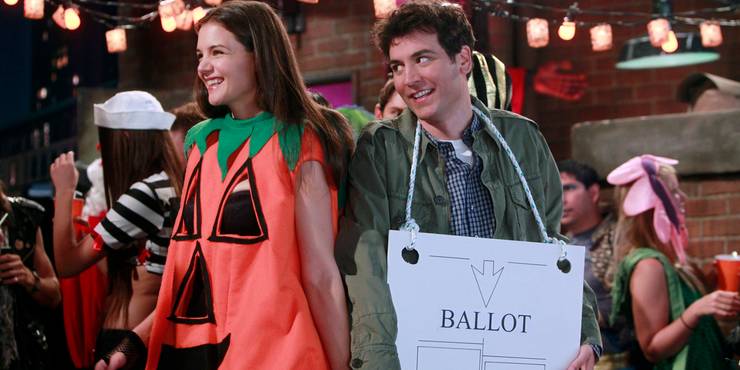 This might be one of the worst Halloween costumes on the list, but it's what Ted always wore – in hopes of meeting the slutty pumpkin once again. It's a pretty nerdy costume, and fans expect nothing less from Ted.
8.Tracy As The Voter
As quirky and ridiculous as Ted's 'hanging chad' costume is, he definitely met his soulmate when Tracy agreed to go as a voter for Halloween. These two had the nerdiest couple's costume of the night.
7.Barney's 'Apollo Creed'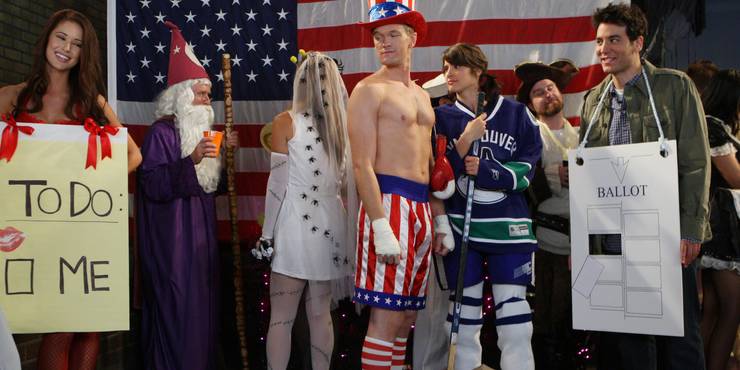 In this episode, Barney learns he's part Canadian, and Robin won't let him hear the end of it. She dares him to wear a Mountie costume to the party, and instead, Barney shows up in a full-fledged American outfit.
Completed with an American flag, he is all red, white, and blue, with a starry hat and, well, no shirt. He definitely was celebrating American Halloween.
6.The Whale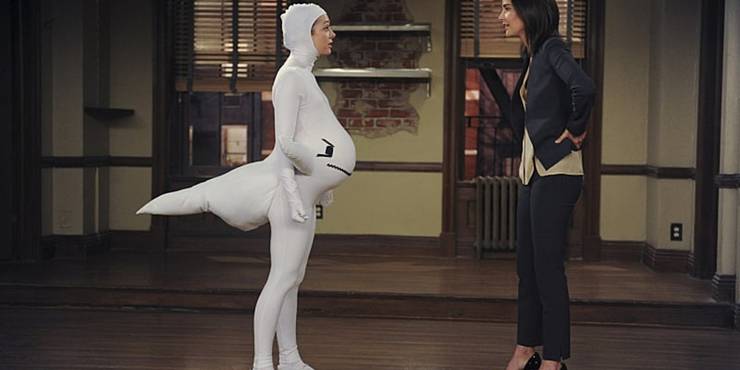 When Lily was pregnant, she went full swing with her Halloween costume. Her and Marshall dressed up as Ahab and the whale, and it was probably the cutest thing to happen.
5.Robin's Hockey Player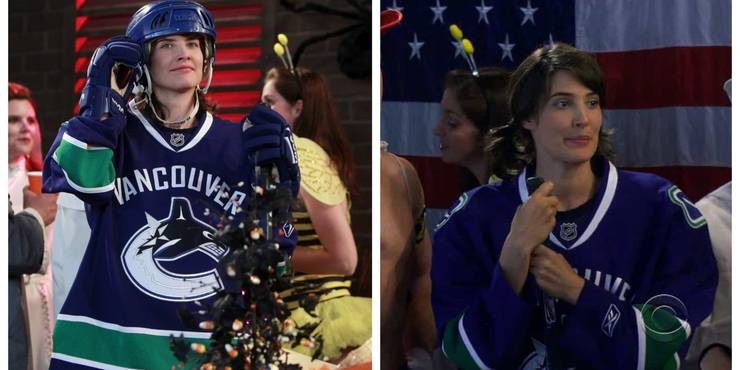 Robin only dresses up for one of the Halloween parties, otherwise, she's pretty relatable as being 'too busy' to find an actual costume. However, fans can celebrate the adorable time she dressed up as a Vancouver Canuck.
4.The Breakfast Club (Kind Of)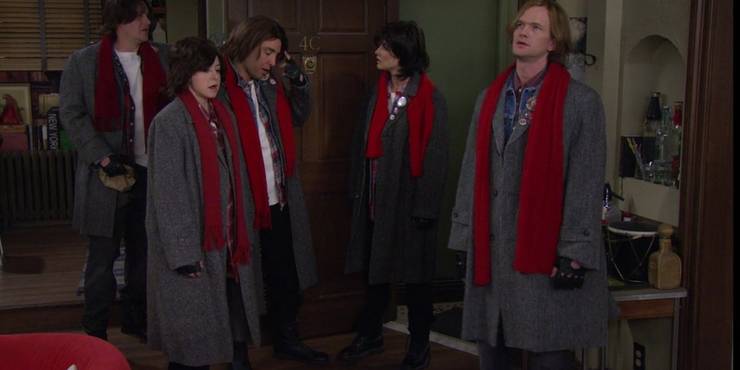 In a throwback, when the gang is discussing how they can't do group costumes, fans are able to immediately laugh at all of them showing up as John Bender. Clearly, a miscommunication, and they were only one part of the club.
3.The Bull & Matador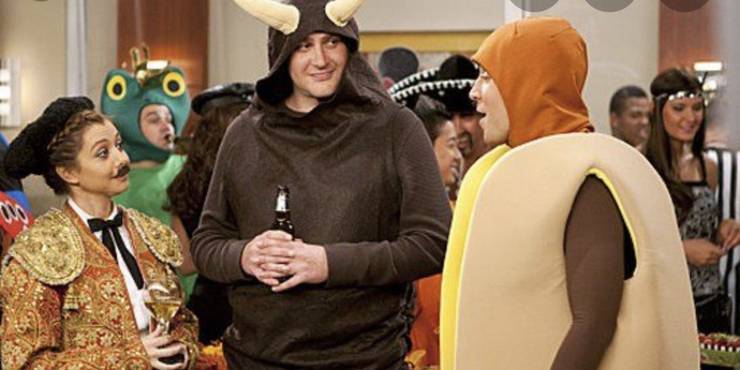 Lily and Marshall are kind of the king and queen when it comes to couple's costumes, and this one is certainly no exception. Marshall is the bull, with Lily as his handsome matador.
2.Barney's 'Maverick'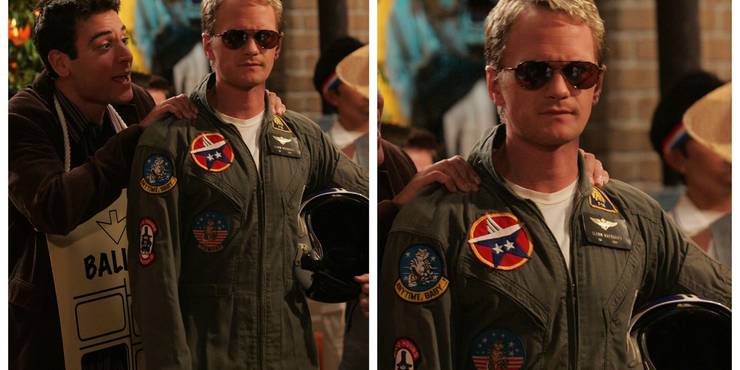 Barney is definitely known for making an appearance that is worthy of turning heads. When it comes to Halloween, he tries to be the coolest guy on the roof – and this one might probably earned him that.
1.The Spices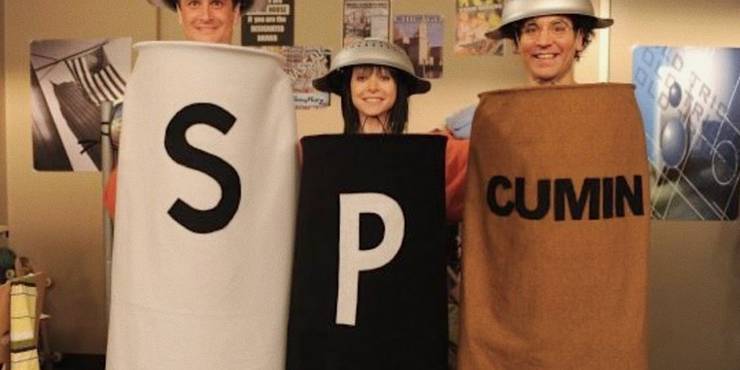 Marshall and Lily strike again with their couple's costumes, but they do have a hilarious throwback to college, when Ted just wanted to be a part of their costume ideas. Where there's salt and pepper, there can also be cumin – according to Ted.