Over the ten series of Friends, Chandler had a few relationships, despite feeling like a failure with women at times. Here we rank his girlfriends.
Julie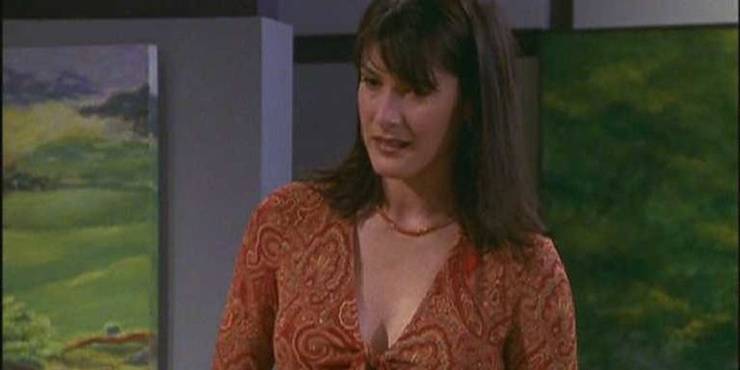 Chandler's love life was quite a complicated one throughout his life. Not as complicated as Ross's, but still, there's quite a bit to unpack here. We begin this list with Julie Graff, a woman that Chandler dated at camp when they were both teenagers. We meet a grown-up Julie who wishes Monica luck in quite a sarcastic manner once she finds out she's to marry Chandler. Turns out, Chandler broke up with her because she gained over 100 pounds between summers, which angers Monica. Once he apologizes, we realize that Julie never knew why he broke up with her in the first place. We don't see any winners in this situation, but then again, they were 15 years old.
Mary Angela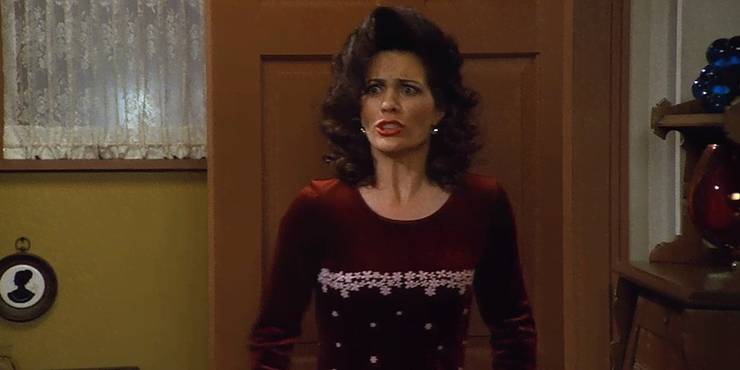 This one wasn't technically a relationship, but since we're writing this list with the realm of Friends in mind, getting technical is beyond the point. She was more of a fling than anything else. And she was also one of Joey's seven sisters, which made the entire thing around Mary Angela ten times funnier. Chandler knows he fooled around with one of Joey's sisters, but he doesn't remember which one. If there's a relationship that never happened because it was doomed from the start, then this is probably it. We can't help but wonder what those potential Bing-Tribbiani babies would look like, though…
Susie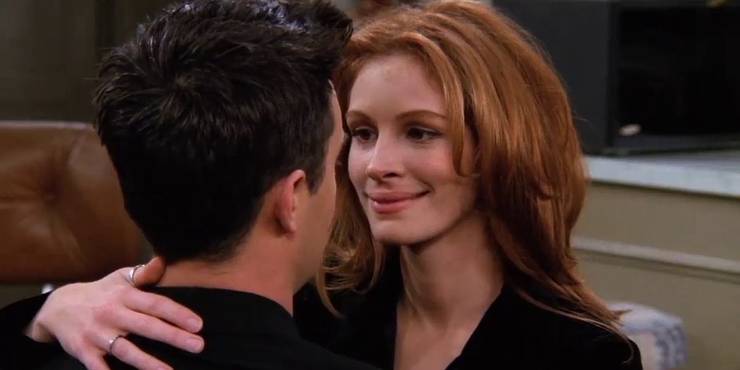 Susie Underpants, or Susie for short, was yet another childhood treasure of Chandler's. The two never dated when they were younger, and they parted on bad terms after Chandler pulled a prank on her and showed everyone Susie's underwear. Very uncool, but we can forgive the prankster. When they meet again as adults, they actually begin dating. But it turns out the whole thing was just a revenge plot by Susie, who stole Chandler's clothes in a public bathroom so she could embarrass him in return. Jesus, this man really knows how to pick them, right? Right?!
Marjorie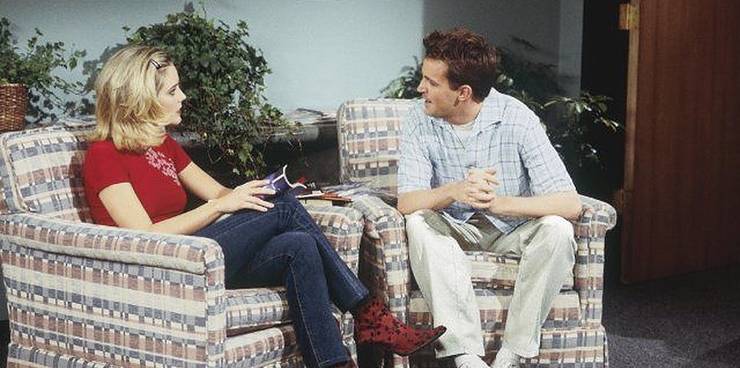 We all know that the world of dating is not the nicest one out there. You will meet some crazy characters and regret the day you even went on that date. But at the same time, you get plenty of stories to tell. Look at Chandler and his parade of girlfriends, for example. Everything is an experience. And Marjorie, the girl he met when he took Joey to a sleep study, was certainly an experience. There was no reason to complain about Marjorie at first glance since she looked as normal and sweet as the next girl. That was, of course, until Chandler found out she screamed in her sleep. We can't really blame him for calling quits on this one, can we?
Aurora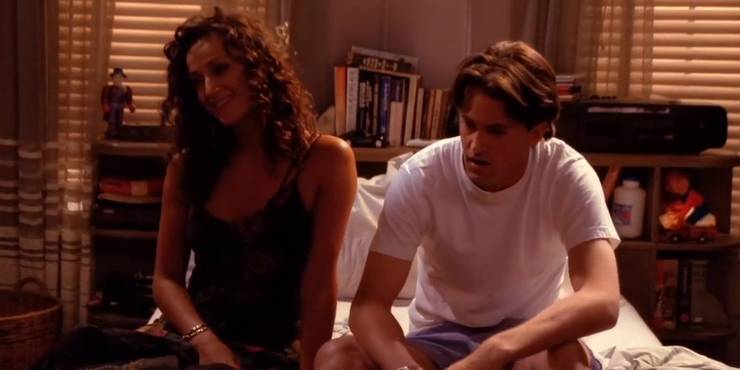 Aurora was arguably one of the most beautiful women Chandler ever dated. Not only was she stunning, but she was also the picture of elegance, bravery, and mystery. Chandler was so taken by her that he honestly didn't care when she revealed she had a husband and a boyfriend while dating him. If Chandler was fine with it, we're fine with it. What he wasn't fine with was Aurora going out and finding herself yet another boyfriend. No hard feelings against her, but Chandler Bing deserves all the love and undivided attention in the world. She's still miles ahead from any of the others we've mentioned thus far.
Ginger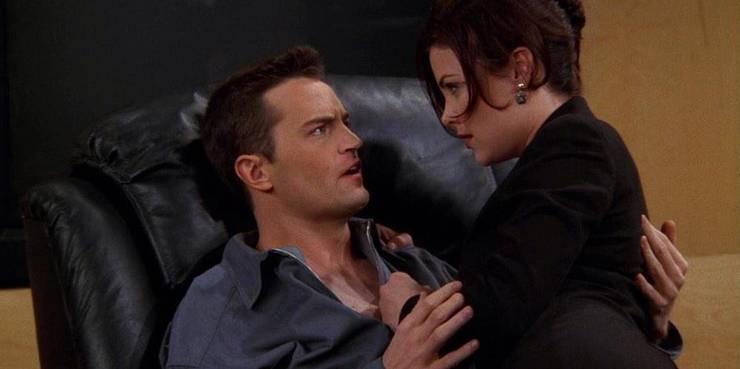 Ginger gifted us with probably one of the most hilarious storylines involving old flings from one of the members of the gang. We meet her through the eyes of Chandler, who sees her come out of the bathroom in Central Perk. The two of them hit it off straight away and begin dating like two cute love birds. The twist here is that Joey used to date her… and threw her wooden leg into a fire. It was an accident, it was hilarious, and the whole thing became even more ridiculous when Ginger broke up with Chandler because of his third nipple. Things don't really add up here, but then again, they shouldn't. It's Friends.
Joanna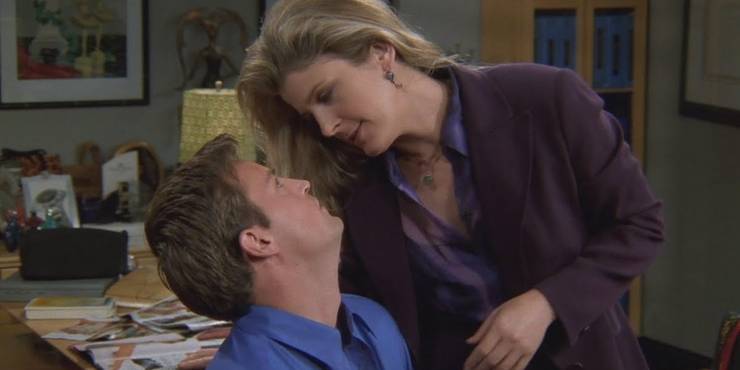 Chandler also to face his fair share of crazy characters before he finally settled for good. One of those people was Joanna, Rachel's boss at the time. After they go on a date, and in spite of Rachel's hopes, Chandler decides he's really not interested. But Chandler being Chandler, he keeps telling Joanna he'll call her – but he never does. Things come to halt when the two are getting it on in Joanna's office and she locks him in there without pants. Again, another incredibly funny moment for the show, courtesy of Chandler's love life. Unfortunately, Joanna passed away shortly after all of this took place, and Chandler moved on to someone else.
Kathy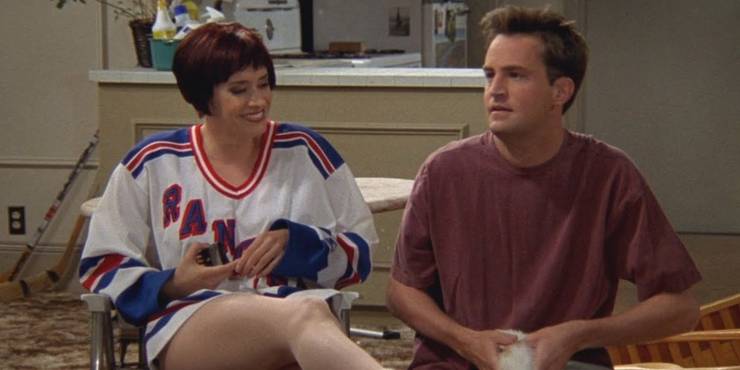 We had great hopes for Kathy, we really did. She was so cool, so sweet, so right. We could even forgive the whole thing that happened before she and Chandler became official (since, you know, she was actually dating his best-friend when they fell in love and started seeing each other). But then she blew everything up and decided it was a good idea to cheat on Chandler. It broke his heart, and it broke our hearts. Kathy had the potential for being the best girlfriend Chandler ever had by that time, but her actions were impossible to forgive. For both Chandler and the audience.
Janice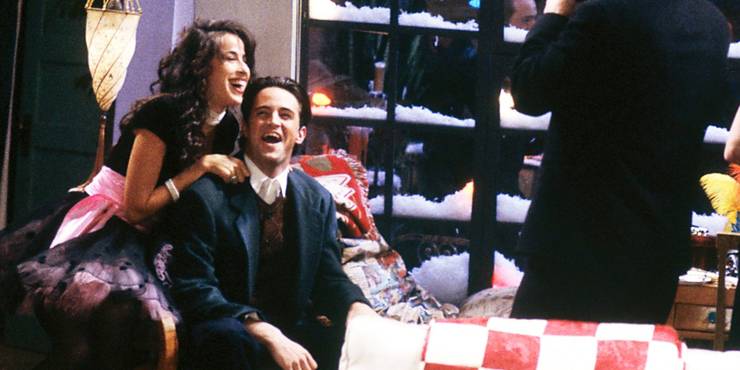 Say what you want about Janice and her annoying voice, the girl was one of the best things that ever happened to Chandler. She wasn't exactly the most likable person in the world, we give you that. But she truly did love Chandler, and always managed to find her way back to him. And by season three, Chandler loved her too. If it wasn't for Janice realizing she was still in love with her husband, who knows what would've happened? We're not saying this would be the perfect solution – far from it – but in a world where Monica doesn't exist, perhaps Janice was the best thing Chandler could have.
Monica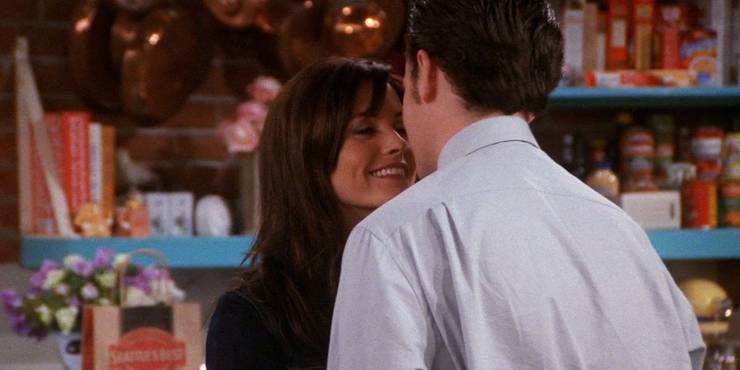 But thank god he did have better! Honestly, is there any other right answer for the question "who is the best girlfriend out of all the women Chandler Bing dated"? No, there isn't! Because Monica is the love of Chandler's life, his best friend, his rock, and excuse us while we go get the tissues because our eyes are getting watery. In the eyes of many, they are still the best couple to ever come out of the show. They complete each other beautifully, plus, everyone is a sucker for two friends who eventually fall in love with each other. Hard to believe this wasn't even in the original plans for the show.