The long-awaited Friends reunion special will feature a 'Smelly Cat' duet performed by Lisa Kudrow and highly acclaimed pop superstar, Lady Gaga.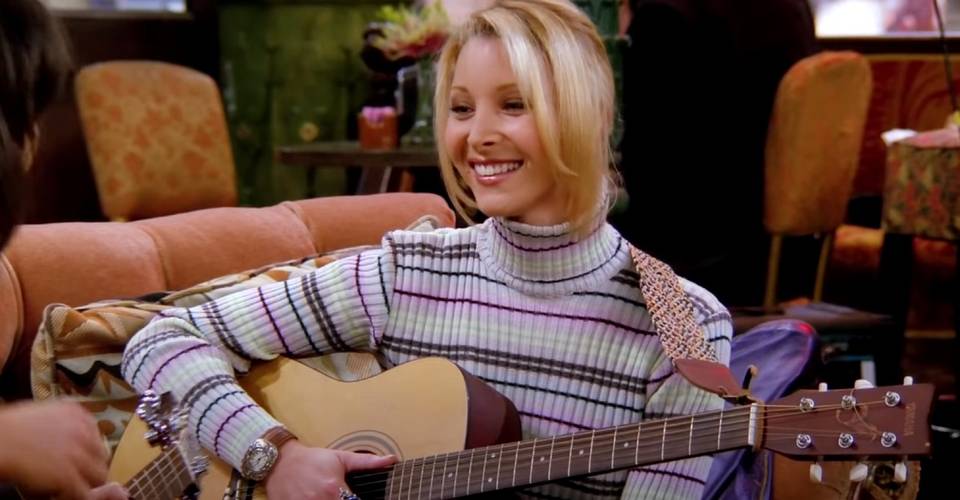 Friends Phoebe Smelly Cat
The upcoming Friends reunion special will showcase Lisa Kudrow and Lady Gaga singing "Smelly Cat" together. It's been 17 years since the cast of the acclaimed sitcom were together again, and fans have been desperate to see them return for years now. Officially confirmed in February 2020 after rumors began circulating, the reunion features the original cast, though they won't be reprising their roles as Joey, Chandler, Monica, Ross, Rachel, and Phoebe.
For the entire duration of its 10 season run, Friends captured the attention of a generation. In subsequent years since the series came to an end, new fans have been created, as the series has been readily available to stream. Aside from arriving at the right time, however, Friends also gave audiences a cast of characters who were easy to love and laugh at. Not every aspect of the series has aged well, but there's still plenty about Friends to remember fondly. As one of the most popular characters in the series, Phoebe Buffay (Kudrow) has a lengthy list of memorable moments that stand out. But what arguably stands out the most about Phoebe were her awful attempts at being a musician. Armed with a setlist of songs that focused on questionable topics such as suicide, the colors of her bedroom, and being addicted to pork, Phoebe's efforts always got a big laugh, but it was her "Smelly Cat" song that took off.
Today Smelly Cat's renown goes beyond diehard fans, in that even those who've never or rarely watched an episode of Friends know it. The song is something that fans want to see at the reunion. According to Variety, not only will Kudrow perform "Smelly Cat," but she'll also be accompanied by a pop icon, Lady Gaga. As Friends reunion director, Ben Winston, explained, he and Kudrow went through a list of possible musical guest stars for the song, but it quickly became clear that Gaga was far and away from the best choice:
I said to Lisa, 'Would you be prepared to sing it?' And she was like, 'Yeah, that would be fun. We went through a few names, and we both agreed that Gaga if we could get her, would be the ultimate one because she associates with and feels close to Phoebe in so many ways, as Gaga says on the show. That was a really beautiful moment. And Lady Gaga jumped at the chance to do it. We sat there with the two guitars with Lisa and her and worked it out there and then.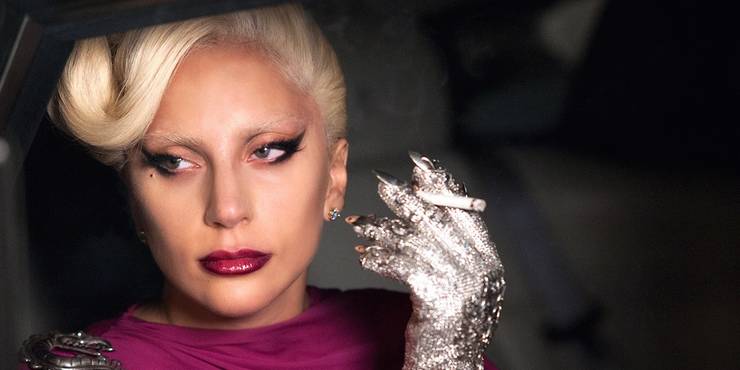 As fans of the series will know, the reunion won't mark the first time that Phoebe has sung "Smelly Cat" with a real-life musical talent. Chrissie Hynde of The Pretenders appeared in one episode in which the two creatives tried to collaborate on a rendition of the song. It was Hynde who co-wrote the song in the first place, specifically for the series. As for Lady Gaga joining Kudrow, the moment is sure to be one of the biggest in a reunion special that has a wide array of guest stars. Gaga, who was nominated for the best actress Oscar and won a best original song Oscar in 2019 for A Star is Born, recently completed filming on Ridley Scott's upcoming House of Gucci.
Despite its extensive list of guest stars as well as the opportunity to see the Friends cast together again, it's important to remember that reunion specials often don't measure up to fans' expectations. There are certainly exceptions to this – for example, the recent Fresh Prince of Bel-Air reunion marked a particularly satisfying return to that series and its cast. But Friends set a high bar during its run, so hopefully, the reunion can match that in some way. At the very least, it will be great to once again see the cast together.