While marriage was ultimately how NBC's Friends wound up in 2004, the cast members all got hitched in real life during the run of the show. For the women, everyone remembers Jennifer Aniston marrying Brad Pitt, something ending a year after Friends finished. Lisa Kudrow also married French advertising executive Michel Stern early into the show's run.
The 'Arquette' name was added to Cox's name in the Season 6 premiere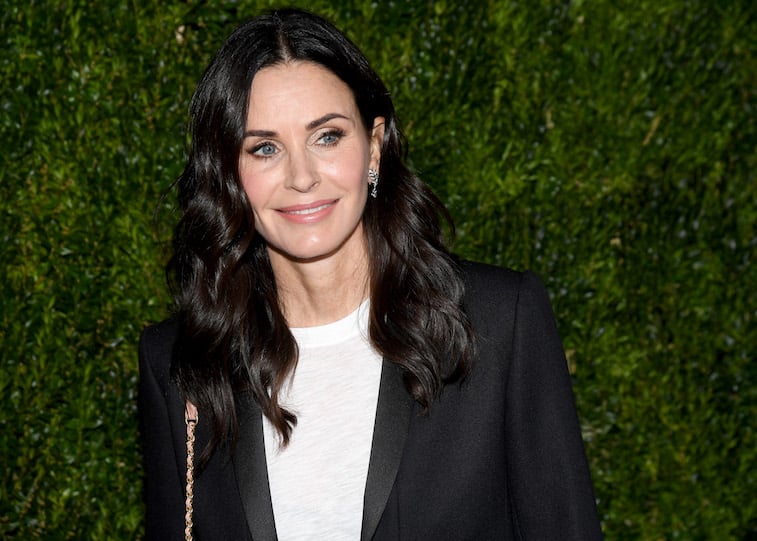 During the first episode of the 1999-2000 season, fans were surprised when tuning in to see "Courteney Cox Arquette" listed in the opening. What made this even funnier is they added the Arquette name to the rest of the cast members during the open. Everyone found it hilarious at the time, and no doubt fans still wonder if this was added in post-production without Cox's knowledge. It's still visible in the streaming reruns, offering a great time capsule of a gilded era.
Cox and Arquette stayed together while 'Friends' was on the air
Almost all of the marriages of the Friends stars didn't last, with Aniston's to Pitt being notoriously disastrous. At least Cox stayed married to Arquette up through 2004 when Friends ended. By 2010, however, they separated and officially divorced in 2013. Perhaps their marriage was a typical showbiz union if at least lasting longer than most Hollywood relationships. One has to wonder if the writers of Friends realized how ephemeral actor marriages were/are and ribbed Cox with the "Arquette" credit. Of course, Cox has since rebounded in her relationships, mainly with Johnny McDaid of the band Snow Patrol. They were engaged to be married, yet decided to just stay more flexible in their romantic partnership.
Only Kudrow has stayed married to the same guy for 25 years
From all reports, Cox, Aniston, and Kudrow all stay close and reunite as much as possible. Out of all the Friends women, only Kudrow has had the most stable marriage. She and Michel Stern will celebrate 25 years of marriage this year. Whether Kudrow has been able to give any marriage advice to Aniston and Cox is anyone's guess. No doubt similar conversations have come up during their lunches together. What would be most interesting in the proposed Friends reunion special planned for HBO Max is seeing which of the characters have stayed married. Will there be polar opposite outcomes from what happened in real life with the actors?