The benefit of these tales is that they are almost always funny, as all five of our main cast are exceptionally comedic characters. Fans have plenty of great scenes to choose from, but each character has that one moment that truly stands out as their absolute funniest.
Lily – The Dead To Me Look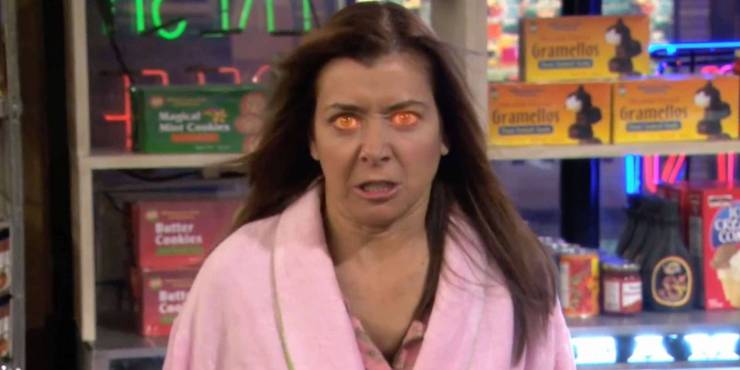 Of the five main characters, Lily is certainly the one with the shortest fuse. She tends to let most things get to her, and if she feels someone has wronged her, she takes drastic measures. While her other uses of this look were, albeit hilarious, less than necessary, this moment with Mickey showed how seriously Lily takes her relationships with people. It was funny for the audience to see that if you do Lily harm, in her mind, she will make you explode just from staring at you angrily.
Robin – The Robin Sparkles Reveal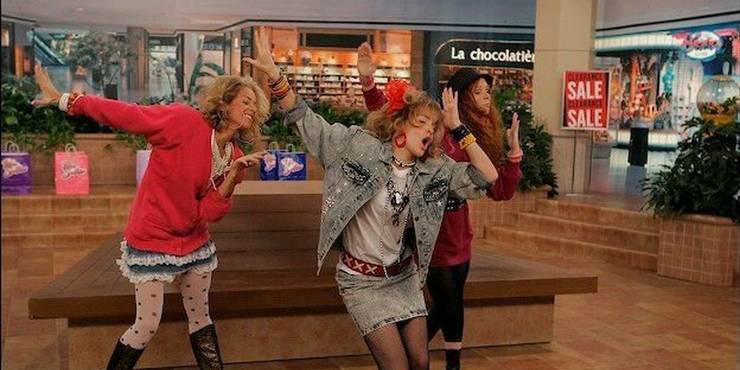 Robin quickly became integrated into the group's dynamics, but she still had some secrets that she didn't want to come out about her. Some of them were minor like she's Canadian or she used to play pee-wee hockey. Robin Sparkles was different, as Robin would describe making that music video and touring Canadian malls as one of the worst experiences of her life. While it may have been traumatic for her, the others loved it, and watching that tape really brought them all closer to her.
Marshall – The Nacho Line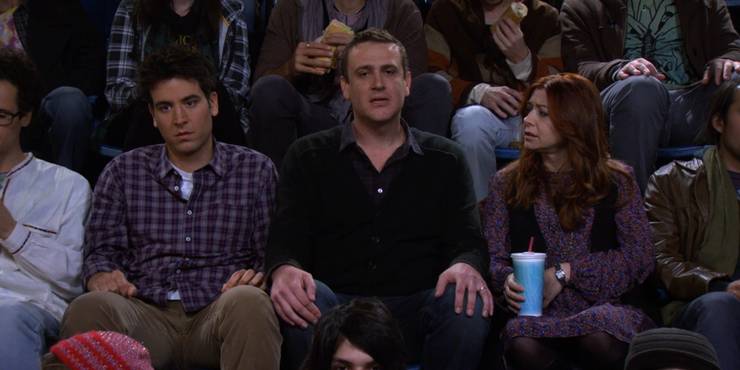 Marshall has proven time and time again that he would do anything for Lily, even when he is stoned out of his mind. Marshall is also fairly levelheaded, so to see him scrambling around on the concourse for nachos when he can't take a few steps before getting lost is peak entertainment. He was on his way to finally becoming a father, so having him let loose with his best friend one more time before the baby arrived was enjoyable, even if his head was too messed up to even enjoy the concert.
Barney – The Price Is Right

Barney is known to get into wild amounts of mischief, usually by his hand, and he was in peak form throughout the whole game. From showing Bob pictures of him as a kid to pushing the other contestant out of the way when he spins the dollar on the big wheel, the entirety of this segment is comedy in its finest form. On top of that, Barney succeeded in meeting the man he grew up watching on television, and though it was brief, spent some quality time with his supposed father.
Ted – Stella Not Seeing Star Wars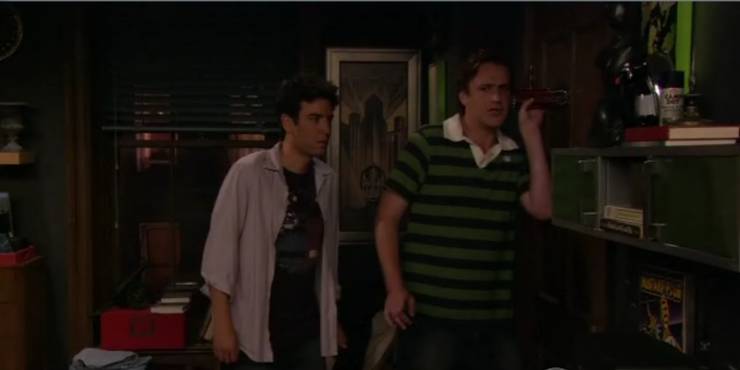 When Ted was with Stella early in the show's run, fans knew that the two most likely would not end up together. That became even more clear in the episode "Do I Know You?" when Stella informs Ted that she's never seen Star Wars. Ted tries to act like it's not a big deal initially, but the movie is important to him. He convinces her to watch Star Wars, but he won't let her watch in peace and sends him to his room to wait until it's over, along with Marshall who had been hiding behind the couch the whole time.